Prediction from the Sidelines: Rachaad White
Schools from all over the country are vying for White's signature
Where will he go? Nobody knows.
National Signing Day has come and gone, and Mt. SAC football star running back Rachaad White has yet to announce where he will play football next season. The one-time UCLA commit reopened his recruitment back in February and has since picked up an offer from the University of Hawaii Rainbow Warriors. With White racking up 1,264-yards rushing and scoring 12 total touchdowns in the 2019 season, he was ranked the number three JUCO running back recruit, according to 247sports.com.
So what school will land him? Here is a breakdown on each of the schools that were reported to have offered a scholarship to White. We have categorized these football programs based on location, fit and winning culture to determine which team would best suit White. It is important to note that White may have received more offers if he was not tied up with his UCLA commitment during this year's contact period and early signing period.
First up is…
The University of Akron
Winning Culture: Well, there's nowhere to go but up for Head Football Coach Tom Arth and the Zips. In his first season in charge of the Mid-American Conference team, Arth went 0-12, and his offense squeaked out 12.6 points per game while "holding" opponents to 36.25 points per game.
Fit: There's little doubt that White would walk in as the starter at running back. The leading rusher for the Zips last season was wide receiver Brandon Lee with 179-yards. The only notable competition for White would be incoming freshman Teon Dollard, but White's experience may give him the edge over Dollard. The quarterback situation at Akron is also shaky at best, so the offense would likely be centered around White.
Location: Akron is located in the state of Ohio, which is closer to White's home state of Missouri. This would make it less taxing for his family to attend games and easier for him to be able to visit his family. Other than that, the football landscape is dominated by Ohio State, leaving little in the form of exposure and opportunity to be seen by a wide audience.
Verdict: We don't see a top JUCO player of White's caliber coming here. Next, please.
Tennessee
Winning Culture: The Volunteers seem to be trending up in terms of wins. It has been some time now since the Tennessee football program was a powerhouse. Coach Jeremy Pruitt, in his second year, improved the number of wins from five to eight in what most consider the top conference in college football — the Southeastern Conference SEC. All the games on Tennessee's schedule this year seem winnable with the exception of Alabama and Oklahoma. Not playing in the SEC West will also help out the win total, since they will not be playing perennial title favorites LSU and Auburn.
Fit: There would be more competition at Tennessee than Akron, but the Volunteers leading rusher had less than 1,000 yards rushing and only three touchdowns last season. There are also only two running backs in the recruiting class, but the number two ranked running back coming out of high school, Zachary Evans, is said to still be considering Tennessee. As far as the quarterback situation, there might be a new starter in Knoxville with a highly rated recruit coming in.
Location: In regards to distance from home, the University of Tennessee is the closest Division I school that White has an offer from, with Knoxville being about a 10-hour drive from Kansas City. In SEC country, there would be a lot of exposure where he can catch the eye of important NFL scouts.
Verdict: It would be a good fit, and if White wants to play at a top level program while staying close to home, then this would be the place.
Arkansas Pine-Bluff
No offense to the Golden Lions, but you don't de-commit from UCLA to join Arkansas Pine-Bluff. Mr. White is not going here.
UTEP
Winning Culture: The University of Texas El Paso hasn't had a lot of winning success in the past couple of years. In fact, as a program, they have registered only three wins in the past three seasons. Yikes! Things don't seem to be changing either. Dana Dimel is returning for his third season as head coach and will be looking to turn the program's record around.
Fit: Again, White has a good chance to come in as the starter for a team that didn't have a 1,000 yard rusher last season. Even with their dismal win record, it would still be possible for White to thrive at UTEP and get noticed by pro scouts. NFL breakout star Aaron Jones played running back at UTEP and is now the starting running back for the Green Bay Packers. Should he attend UTEP, White would already be familiar with one face on the team in linebacker and former Mt. SAC teammate, Connor Helsius.
Location: The allure of playing in the state of Texas can be a big draw for some recruits since football in Texas is seen as a religion. However, in most eyes, UTEP will always be in the shadow of UT, Texas A&M, Texas Tech, Baylor, TCU and even Houston.
Verdict: Considering the lack of team success in the past few seasons and the lack of school prestige, we have a hard time seeing White come here.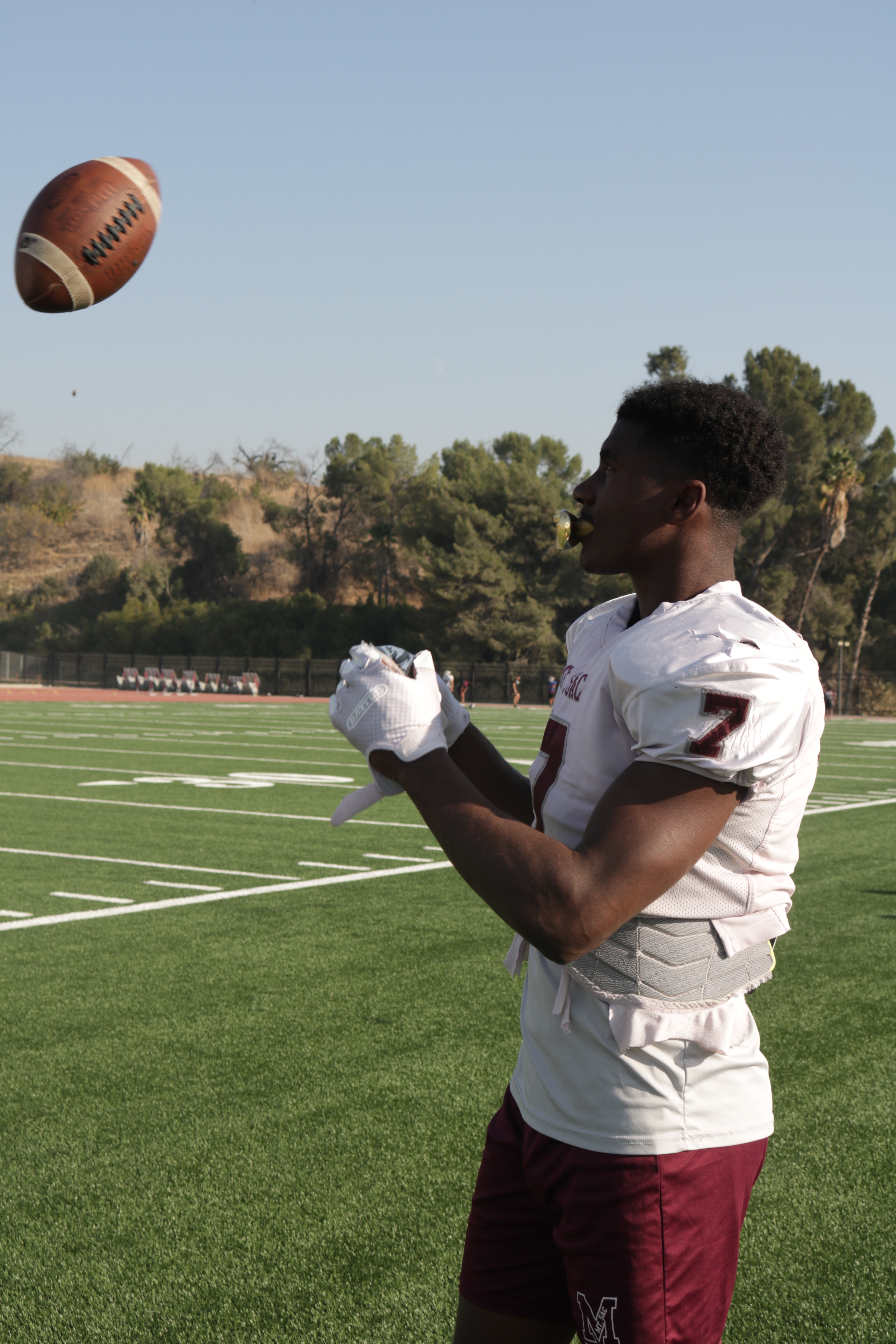 Stephen F. Austin
They are a Division I school, but the chances of the Texas college landing White are slim to none, especially considering the other offers White has received.
Utah State
Winning Culture: Utah State struggled a bit this season going 7-6, but the year before, they had a great 11-2 season. The drop off can be attributed to the team losing most of its starters on offense. Star quarterback Jordan Love, who is projected to be a first round draft pick, was left to shoulder the load on offense with minimal talent. Without Love, this team might see a bigger recession.
Fit: This is another team that did not have a 1,000 yard rusher last season. Their top running back last season was senior Gerold Bright, who will no longer be with the program. There are no other running backs in their recruiting class, and according to the roster listed online, they have six running backs. With the need for a feature back, White could see playing time immediately, and with a new quarterback at the helm, he would most certainly get his fair share of touches as the coordinators will most likely try to develop a run game to help their new quarterback settle in.
Location: If White wants to stay near the West Coast, Utah State would be able to provide the closest proximity to the Pacific Coast out of all the schools that he is reported to have offers from. But Utah is not California. The weather in Utah is something that must be taken into consideration. The winters in Logan, Utah can produce freezing temperatures during football season. Even though the Mountain West Conference isn't considered a Power 5 conference, playing in the Mountain West could still attract the eyes of NFL scouts.
Verdict: Utah State is a very respectable football school that has been able to send a number of players to the NFL. The chances of White playing for the Aggies seem legitimate.
University of Hawaii
Winning Culture: The University of Hawaii's football program experienced a resurgence under head coach Nick Rolovich after he led the Warriors to a 10-5 record. With his exit to Washington State University, he is now being replaced with veteran head coach Todd Graham. Graham will be ending a two-year sabbatical from coaching with his most recent head coaching job being at Arizona State University between 2012-2017. Graham was even awarded Pac-12 Coach of the Year in 2013 after leading the Sun Devils to a 10-4 record and the Pac-12 Championship game. If White were to become a member of the Warriors football team, he would be joining a team with an experienced leader at the helm.
Fit: According to their team website, Hawaii's roster currently only has two players listed at running back. Of course, it is only spring and changes will undoubtedly occur, but there is an obvious need on the roster for an experienced runner like White. Hawaii's current feature back, Miles Reed, would form an explosive backfield duo with White. Sure, Reed would provide some healthy competition for White in regards to reps, but with the talent that they both have to run and catch out of the back field, expect Graham to get both players their touches.
Location: The palm trees and sandy beaches in the island state of Hawaii sell themselves. Football-wise, the program plays top level competition every season in the Mountain West Conference and tends to schedule tough Pac-12 non-conference opponents. The Mountain West Conference's absence in the Power Five should not diminish the fact that Hawaii is a premier location for football exposure. As a football program, the University of Hawaii has a notable number of alumni who went on to be drafted to the NFL.
Verdict: White could be the missing piece to the Hawaii offense. With a new coach ushering in a new era of Warriors football, Hawaii should be doing everything they can to land White. Hawaii would also provide White a chance to play against UCLA to show them what they could have had. With the opportunity to feature for a top program as well as gain an education in a beautiful environment like Hawaii, White might already have his bags packed for Honolulu.
Jesse's pick: Hawaii. Go Rainbow Warriors!
Our reporting team is only expressing our opinions and in no way have any knowledge as to where this recruit will land. We are speculating in every sense of the word and are only sharing our insight on the recruiting situation.
Leave a Comment
About the Writers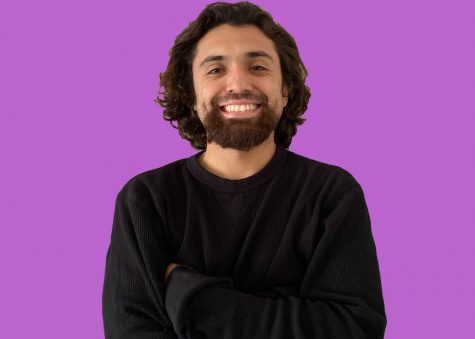 Jesse Espitia, Staff Reporter
Jesse Espitia is the former sports editor of SAC.Media. He has traveled the world to cover soccer or what he calls "futbol." He also covers other sports, politics, local/international news, pop culture and crime.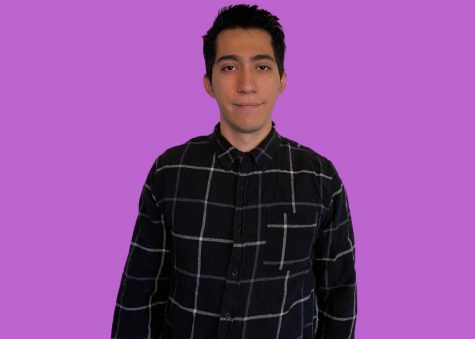 Eric Tadeo, SACDawgs Editor
Eric Tadeo is editor of SACDawgs, a sports series highlighting the Mt. SAC athletes on SAC.Media. He is also a sports and news reporter for SAC.Media.