Students Struggle With Online Classes During COVID-19
The college's sudden shift to online classes due to the pandemic has left many without motivation and discipline
On March 13, Mt. SAC President William Scroggins moved all in-person classes online for the rest of the spring 2020 semester as a result of the COVID-19 outbreak. By going online, this left many students and professors who have never taken or taught an online class to make the chaotic transition.
The transition came just three weeks into the spring 2020 semester. The third week is when some students finally get adjusted, and moving to online classes added a new road bump for some. Animal science major Liana Stephenson, 20, said, "Online classes kind of messed me up in a way, because I got used to a routine with in-person classes, but now that we're online, I, in a sense, lost motivation to work."
Many students have to juggle working more hours at their essential jobs, or working from home, with keeping up with their schoolwork. Even with all these added obstacles, some of the faculty's main goals at Mt. SAC is for their students to be healthy and successful.
Speech professor James Arroyo said, "If you are having any issues regarding classes let your teachers know. We are your greatest advocates and want to see students succeed."
Online classes are a new experience for many students. For some students, they require a lot more self-discipline than a traditional in-person class does. According to a U.S. News and World Report article, the most important thing when taking an online class is to plan ahead.
The article suggests tips such as constantly check Canvas for updates from the professor, keep track of due dates for assignments to make sure all work is turned in, make a schedule to stick to and have a consistent workspace free of distractions to concentrate on schoolwork.
Students who are struggling in classes can find resources available online. The Math Activity Resource Center, NetTutor, the WIN Program and the Writing Center are offering online tutoring support and can be accessible through appointment. The Mt. SAC Bookstore has also made many required textbooks available for free on their website.
Leave a Comment
About the Writer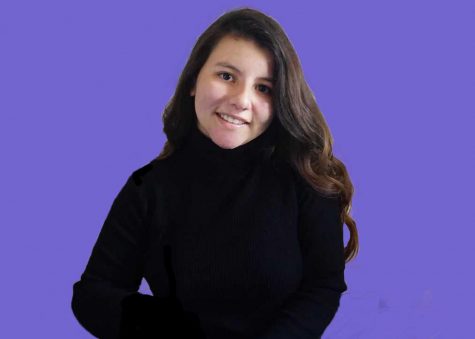 Vanessa Feliciano, Somos Editor
Vanessa Feliciano is the Editor of Somos, SAC.Media's Latinx platform. She can usually be found at the nearest country concert or baseball game. Vanessa hopes to one day be a sports broadcaster.