Upland Receives Funds From Housing and Urban Development
The Upland City Council also approved a one-year action fiscal plan and extended the Enclave development project to July 2021
The Upland City Council met virtually at their regularly scheduled meeting on Monday, May 11 and discussed the city's fiscal plan for 2020-2021, an extension on the Enclave development project as well as new legislation for public smoking.
An annual One-Year Action Plan for 2020-2021, as well as a Consolidated Plan for Fiscal Years 2020-2024, was approved at the meeting. The city will be receiving $638,715 from Housing and Urban Development for fiscal year 2020-2021. $7,931.32 of the prior year's unallocated Community Development Block Grant CDBG funds are included in the Action Plan, for a total of $646,646.32.
"The committee did a really good job of allocating the funds," Council member Janice Elliott said.
CDBG requires that 13 projects must be funded using the CDBG funds. The plans focus on eight strategic goals determined by citizen surveys. These goals consist of facade rehabilitation, neighborhood preservation, public facilities improvement, public services for low income families, homeless prevention services, housing preservation and economic opportunity.
An extension of the Enclave's development project from 2015 was approved by the council. The extension for the revitalization of the west end of the city is set for July 27, 2021. Project manager Adam Collier explained that the unexpected delays occurred due to lack of merchant builder interest, but reassured the council that builders were now interested and ready to move forward with the project.
"The project was approved for about 350 homes over 19 acres, the maximum potential. Our current proposal is 192 homes, mitigating traffic and density," Collier said.
The council also approved an ordinance adding a new chapter to the 9.60 Upland Municipal Code prohibiting smoking and vaping in public places. Public places include parks, plazas, the Euclid trail and publicly and privately owned parking lots. There was a mild disagreement in the handling of this ordinance between Elliot and Mayor Pro Tem Ricky Felix.
Elliott motioned to postpone the vote after asking, "Has staff had people complain about this?" City staff member Robert Dalquest said, "No. But several council people wanted staff to initiate the ordinance and that's the origin."
"I'm a little concerned because this is sort of controversial and because [the] public really has a hard time giving us input on items or oral communications, we didn't have any which is so unusual," Elliott said. "I'd really like to postpone this until we have a regular meeting, because there's no urgency, so that if people do have a concern that I haven't thought about and I could think about that."
"I'm concerned about enacting an ordinance, what's to keep people from calling the police on somebody smoking and asking them to enforce this ordinance," Elliott added.
"The purpose of this ordinance is to increase the quality of life," Felix said.
The ordinance was unanimously approved by council members Janice Elliott, Rudy Zuniga, Bill Veto, Mayor Debbie Stone and Mayor Pro Tem Ricky Felix, who motioned it.
The next Upland City Council meeting is scheduled on May 25, 2020 over Zoom.
Leave a Comment
About the Writer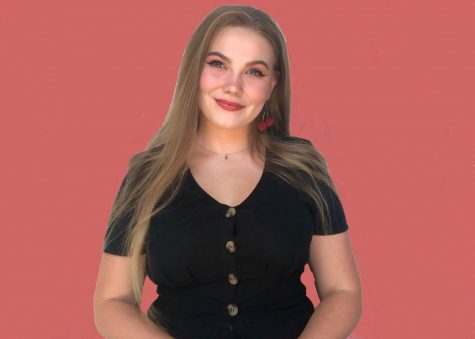 Jaylen Minnich Hall, News Editor
Jaylen Minnich Hall is the news editor for SAC.Media. She is student at Mt. SAC majoring in journalism and hoping to have a career in A&E news.