Singcopation Sings Their Way to An Award
Mt. SAC vocal jazz group brings home another Downbeat Magazine award for fifth year in a row
Singcopation, Mt. SAC's 22-year-old vocal jazz group, has yet again harmonized their way to a well-deserved spot at the top, winning the award for this year's Downbeat Magazine's Best Community College Vocal Jazz Group.
Formed in 1997 by current Director of Choral Activities Bruce Rogers, the group has since won this award time after time, this year being the 16th time to be exact, with 2020 being their fifth year in a row.
With their seamless productions, ranging from the classics to custom spins on modern music, Singcopation has taken their work all over the world, from Hollywood to New York City and beyond to places like Australia and Germany.
Considering Rogers has an impressive resume to back his musical brainchild, one may think he wouldn't be surprised after winning so many awards, but his reaction is always the same.
"It's never old," Rogers said. "It's always a great day learning that the students won an award and we can never take it for granted."
Also awarded by Downbeat Magazine was Singcopation's own Summer Greer, winning the award for Outstanding Scat Soloist for the second year in a row.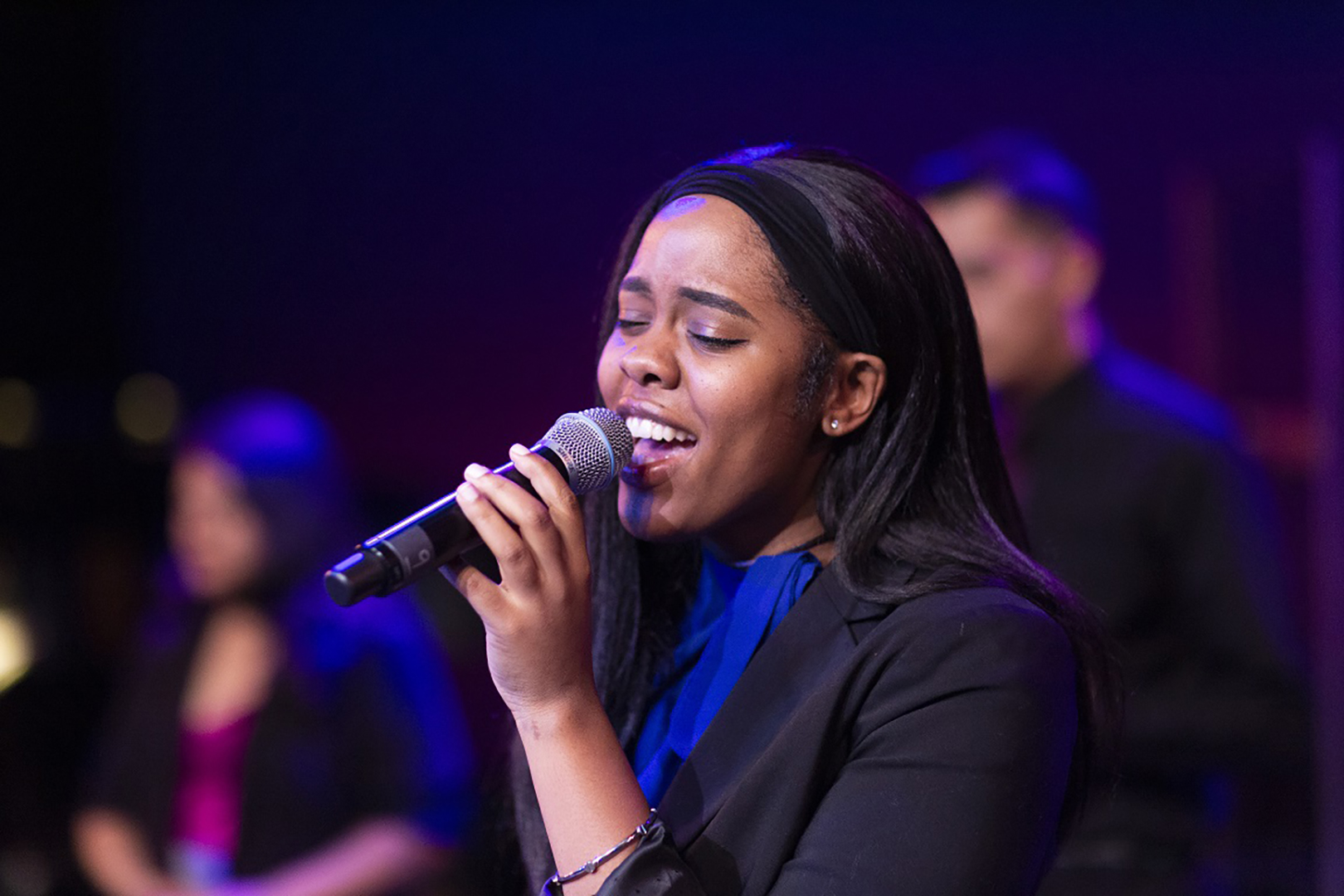 Greer performed with Singcopation for two years, from 2017 to 2019.
"I always enjoyed jazz, but after joining the program I got more deeply involved and learned a lot of the ins and outs and it really opened a lot of doors for me," Greer said.
Greer is a natural talent and stage personality that sets her apart from others, according to Rogers.
"She picked up the style of jazz singing quite quickly while attending Mt. SAC and was comfortable singing as a frontline soloist, as well as singing harmonies with the entire ensemble," he said. She has now moved on to pursue a professional singing and acting career.
Some of the group's work including their discography and some recordings can be found at their website.
"Anybody interested in any career in music, whether it be producing, performing or even writing, should consider auditioning," Greer said. "It has definitely been a worthwhile experience in my professional career."
Leave a Comment