EDITORIAL: Black Lives Matter—No Buts
SAC.Media will not stay "objective" about this; we will address racism and police brutality as it is
Generally, journalistic guidelines demand that we stay objective in some of the most controversial of situations. But with George Floyd's story, we will not maintain "neutrality" here, because he is dead. There is not another side to this story.
It should already be strikingly clear that a knee pressed against someone's neck (while that someone is unarmed and handcuffed, I might add) is uncalled for, and yet Floyd's officer did exactly that. He continued to crush Floyd's windpipe, despite Floyd's and bystanders' insistence that he clearly could not breathe. I can only imagine the thoughts that rushed through Floyd's head as he slowly lost his life. I cried reading a witness' account saying that he called for his mother with his last breaths.
Words cannot explain how much my heart breaks each time I see that an unarmed black person is killed arbitrarily. In this year alone, and we're only the fifth month in, we've seen it happen with Ahmaud Arbery, who was shot in February by two white men and filmed by another as he was jogging, and it happened with Breonna Taylor, an emergency room technician who was shot eight times in March when police used a battering ram to get into her apartment over the possibility of drugs there—even though they had already found the main suspect. The amount of names of black people who were killed unjustly are so abundant, and the fact that the number continues to grow, year after year, is what truly disturbs me. Not enough has happened. Nothing has changed.
Christian Cooper was threatened by a white woman who weaponized the police against him, days after Floyd's death. Nothing has changed.
Omar Jimenez, a black reporter for CNN, was arrested on television as he reported live on the Minneapolis protest. He held his CNN badge and identified himself with the press. He also told the police that he and his crew would be willing to move. They were taken anyway. A white reporter doing the same job as Jimenez was not. Nothing has changed.
Kim Rogers says she is in support of whatever the board of education decides. She says she is here representing the elderly that cannot make it out today. #Covina pic.twitter.com/CFkkiQsvgw

— Andre Tinoco (@iamdretinoco) May 17, 2020
Black protestors are being called "thugs" by our president for their actions, even though many people, who were of a certain different skin color and armed, were met with much more positivity by our president for protesting against stay-home orders—because they wanted their "freedom" despite the threat to public health, hated wearing face masks and wanted to get some haircuts. Nothing has changed.
George Floyd was killed by a white police officer, and his colleagues simply watched. Nothing has changed.
And that is why we say, with complete confidence, that Black Lives Matter. There are absolutely no "buts" that could be added to that statement, because it is becoming more and more clear that many believe they do not.
Tou Thao, the officer who appears to be Asian and was caught simply watching the incident in the viral video, seems to be one of those people. He did nothing as Floyd begged for his life. This is sadly no surprise to me.
Anti-blackness has long been pervasive in Asian communities, in America and abroad. If it's not shown with sneers from the older generations, then it's shown with the constant use of the n-word by younger ones. From what I have seen, many stay silent when the ugly face of racism glares at them, only to speak up against it is when it directly affects them.
As an Asian-American, I know all too well in the age of Covid-19 that we've faced our own battles, and that is exactly why we have to speak up and support others. Black people have been beaten down with the injustices of slavery, segregation, Jim Crow laws, increased incarceration rates, police brutality, murder by white supremacists, and so much more, for far too long.
So to my fellow Asians, please have some compassion. Do not stay silent when you see blatant racism, and do not support the systems that will never, ever be on our side. Do not pander to the whims of those who want to put many Americans down. Do not be a Tou Thao.
At the moment, the situation is escalating. Police have resorted to shooting and antagonizing reporters on the scene at protests.
They blinded a photojournalist.
I hat we think happened is I took a rubber bullet to the face. It exploded my eyeball, which has now been patched back together but who knows if it'll need more surgery. My vision is gone no matter what it winds up looking like scar wise

— Linda Tirado (@KillerMartinis) May 30, 2020
They've opened fire on a reporter.
Police literally opening fire on the free press. pic.twitter.com/g8RMImZLGr

— Timothy Burke (@bubbaprog) May 30, 2020
And need I remind you, they arrested a black reporter as he was reporting live.
If you cannot see that this is proof that police brutality exists, even though black people have told us for many years that it does, then you need better vision. You need better ears. You need a better heart.
Police brutality is worse than any pandemic. Police brutality shows us that people are cruel and intend to instill fear, that people crave power by crushing others under their boots, and it shows that our current systems are just not working. We're living in a world where people can get away with murdering and beating people for their skin color.
Many people say that they can't wait until things go back to "normal" as we also live through a historic pandemic. We can not go back to "normal," though. We need to change. People are rightfully expressing their outrage with the state of this country as it is now, and the looting caused by those who care little for the actual movement and messages should not be the sole focus right now, as there have been plenty of peaceful protests across America as well. Black people have had to bear too many injustices, for far too long. That needs to change.
If you do not agree, then I'm afraid you're on the absolute wrong, and cruel, side of history. Black Lives Matter. No buts.
The staff of SAC.Media will not stand by and watch this happen from the sidelines. As the editor-in-chief, I'm tired of being objective. I'm tired of being silent. I'm tired of being directed by "guidelines" to not speak out and to not show just how disgusted I am with the fact that a white man felt the need to pin down George Floyd with a knee to his neck, as Floyd was handcuffed. As I write this now, protestors and journalists are being shot at. Many police officers are showing just how awful and senseless they can be. This country has needed change ever since it was created. SAC.Media stands with Black Lives Matter and the protestors fighting for the basic human right of life—so we will report the facts, and we will call George Floyd's death plainly what it is: murder.
Click here to find out how you can help by donating, signing petitions, contacting government officials for justice and more.
-Natalie Lu, on behalf of the SAC.Media editorial staff
Leave a Comment
About the Writer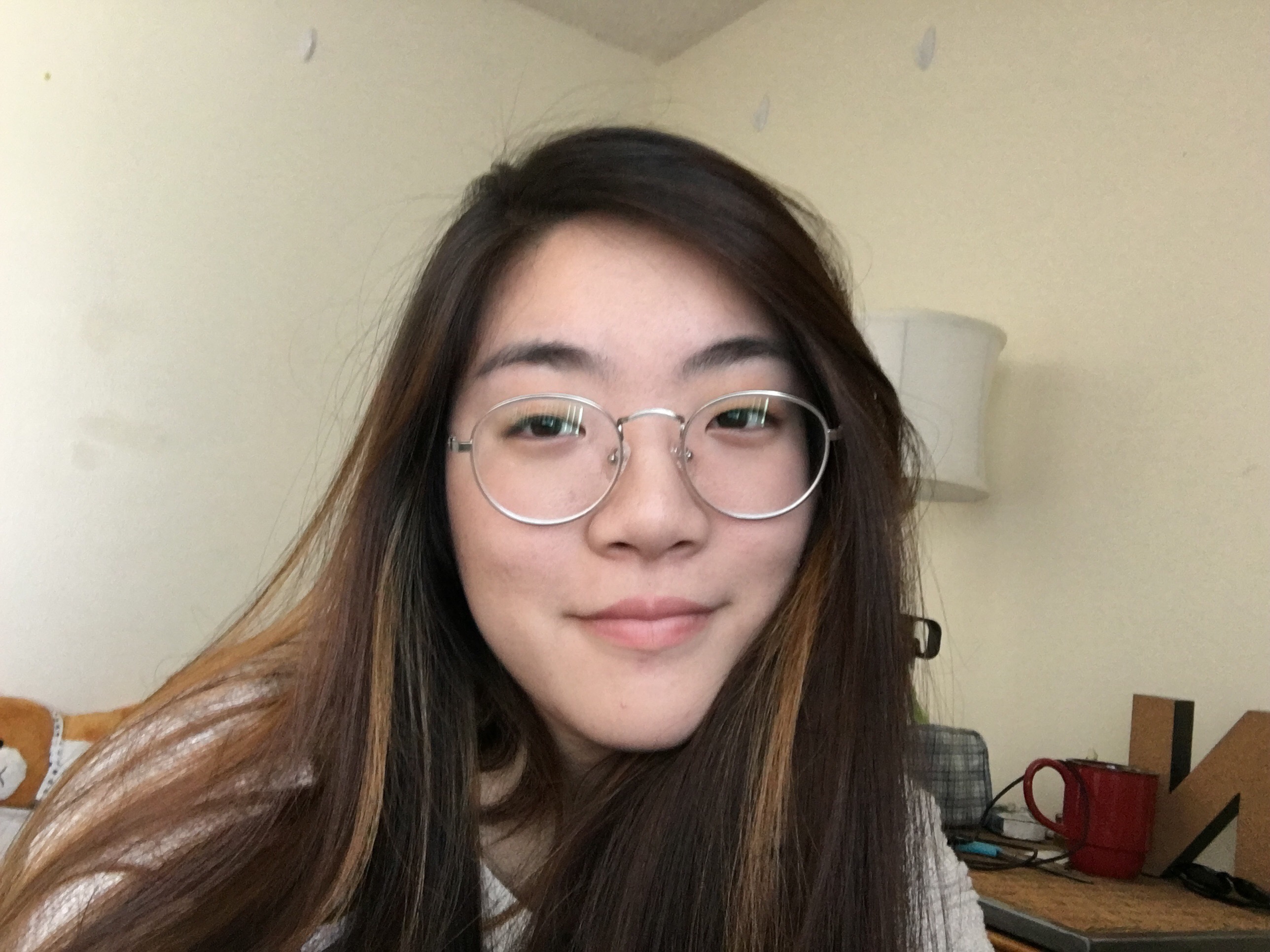 Natalie Lu, Editor in Chief
Natalie Lu is the former editor-in-chief of SAC.Media. You'll generally find her listening to K-pop, watching Brooklyn 99, gushing over her two cats or finding out what weird thing is trending on social media now.