Demonstrators Protest on West Covina Highway Overpass
Protestors lied in the middle of Barranca Avenue in a display of solidarity
On Monday, June 1, a group of demonstrators gathered in West Covina on the Interstate-10 freeway overpass at the corner of Barranca Avenue and Garvey Avenue near the Eastland Center to protest the death of George Floyd by a Minneapolis police officer and demand that he be tried in court.
Early in the protest, West Covina locals could be seen lying in the middle of Barranca Avenue crying out, "I can't breathe!" Eventually, the demonstrators held signs to the overpass, raising their fists and receiving honks from cars and trucks as they rumbled underneath.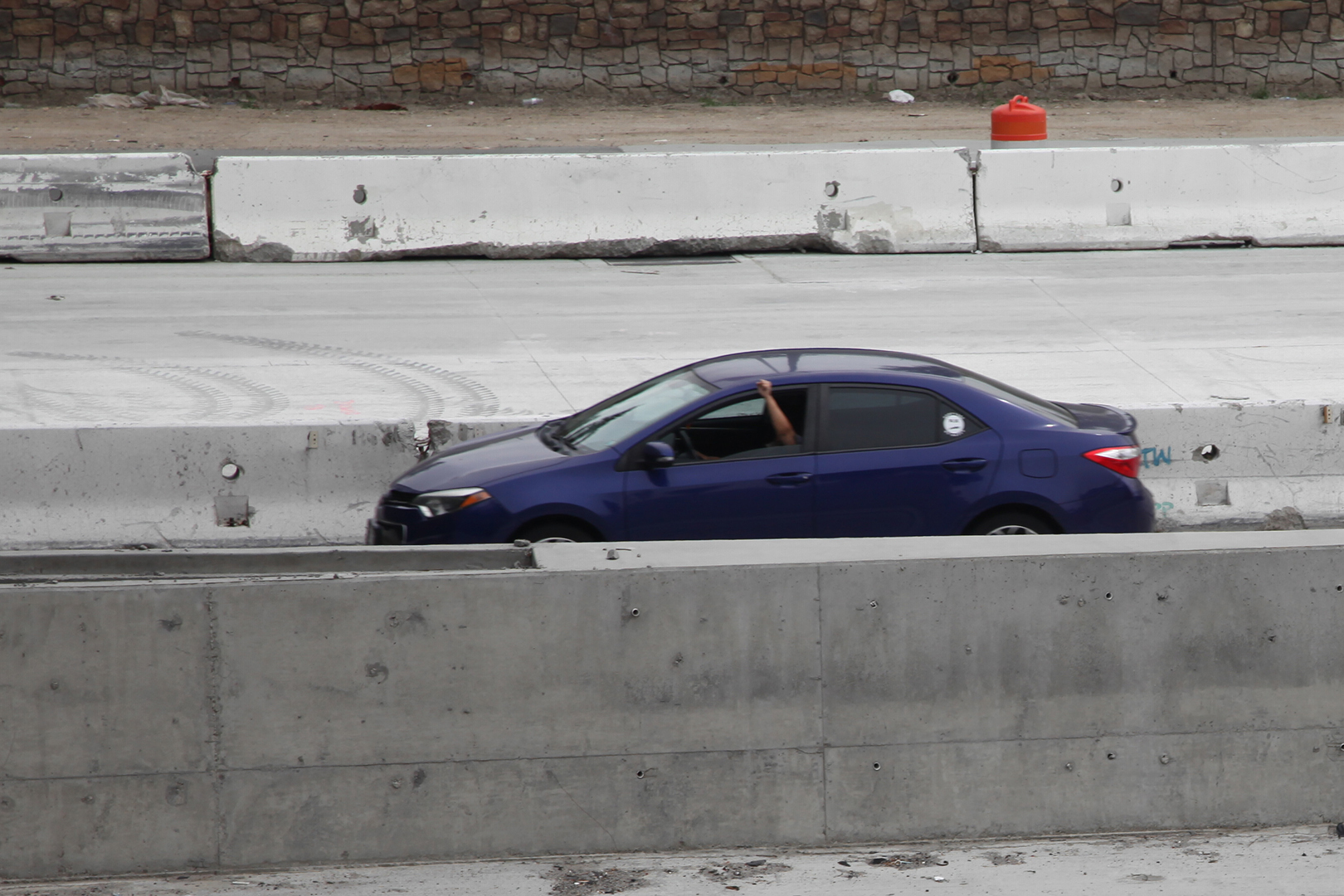 A local business owner and demonstrator attending the protest, Kara Smith, said she remembered feeling afraid upon seeing so many police officers assembled at the Eastland Center. On her way to the overpass, an officer instructed her to go ahead and cross the street, which she felt opened the door for conversation.
"So I approached the police officers and I asked them a question, 'Are we allowed to do this?'" she said. According to her, the officer replied, "Absolutely, this is your right, this is your right to protest."
"They were [only] there to protect the business and make sure nothing happens," Smith said the officer told her, tears pooling at the corner of her eyes as she explained that she was there for her daughter. "I want to see her future, better than mine."
At around 3 p.m., a tall man carrying a worn leather-bound copy of "The Coach's Bible" gathered people in a circle in the center of the Barranca Avenue overpass. Chris Rix, 39, a volunteer pastor at FAITH Church, prayed for peace, and said that he hoped to see more peace and more healing despite everything occurring.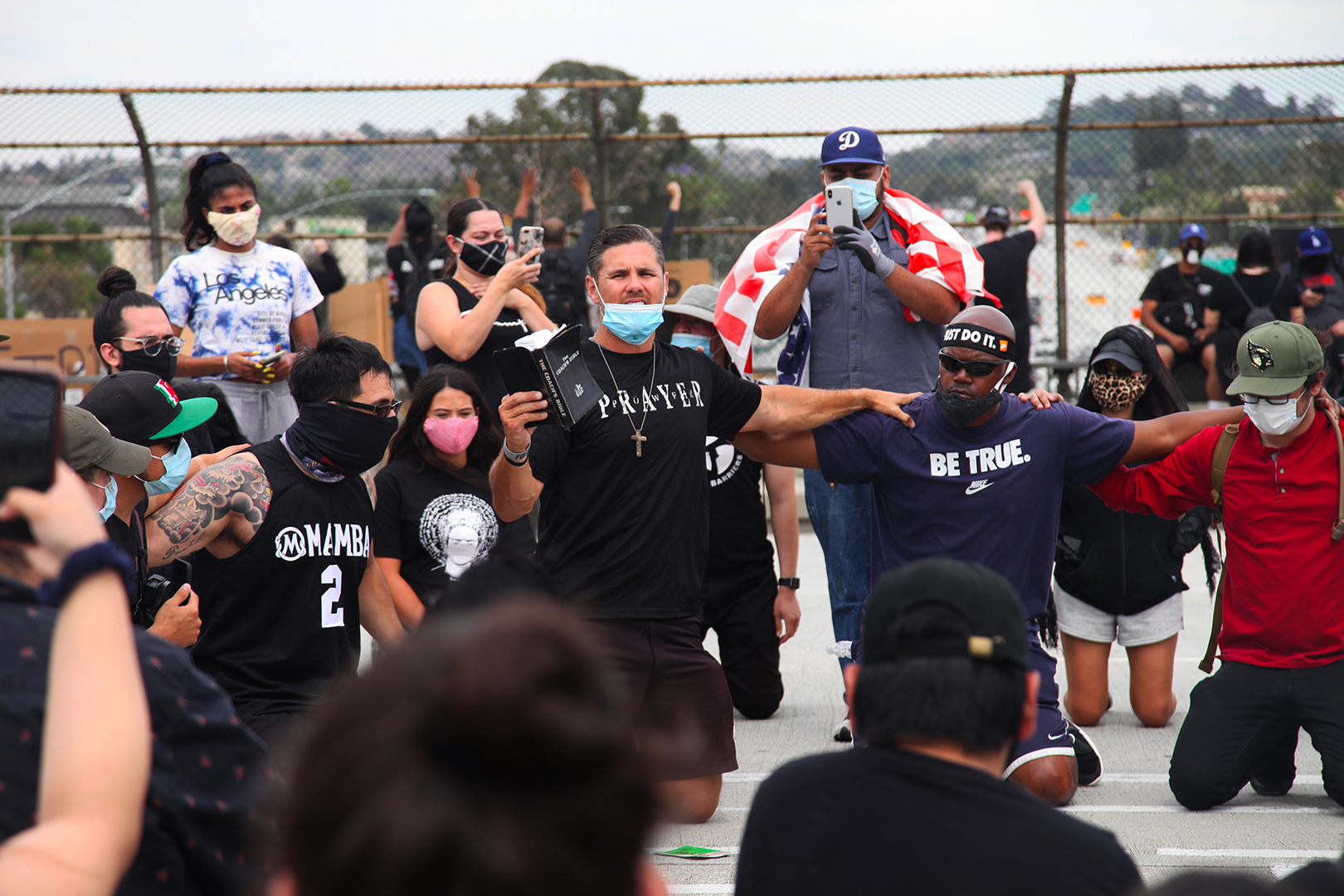 Gianna Cianfrocca, a demonstrator, screamed out for justice for George Floyd and the thousand names she could not remember.
"This is not about us, it's about our future," she said over the horns of the traffic. "It's for the next culture to be free and be themselves no matter what household they come from."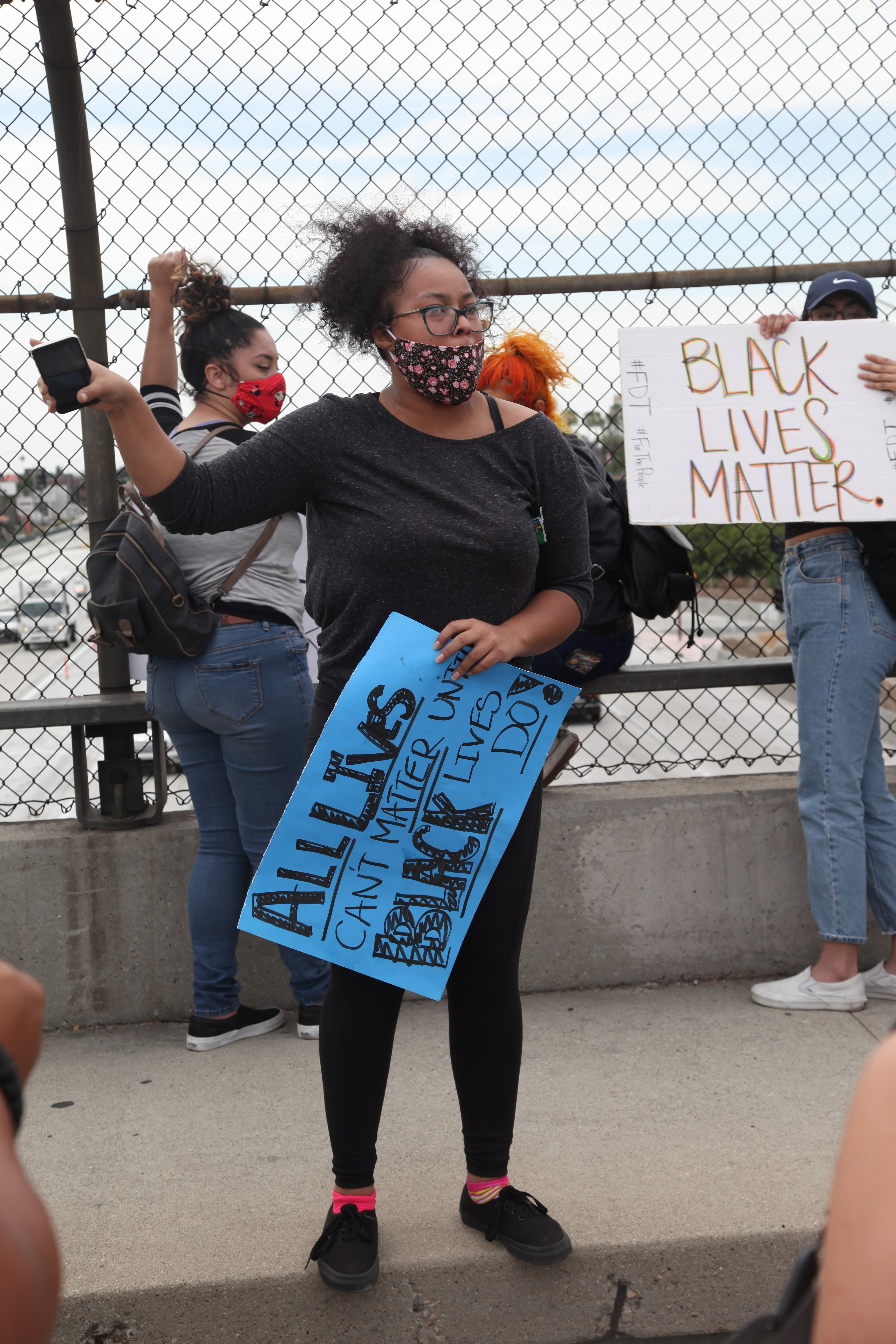 She spoke against the looting at protests and thanked the crowd for being there, a step which Cianfrocca said that many people are afraid to do. "There's a lot of corrupt things going on out there, but this here," she pointed to the crowd, "this gives me hope!"
Los Angeles County has set a curfew that will last from June 3 at 9 p.m. to June 4 at 5 a.m.
Leave a Comment
About the Writer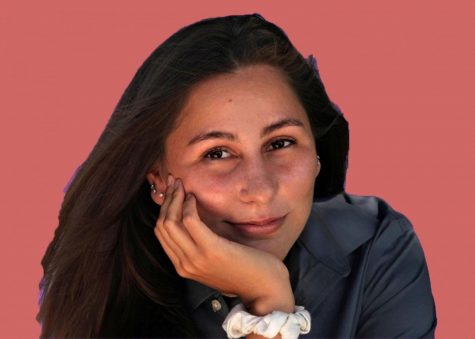 Riley Martinez, Senior Staff Reporter
Riley Martinez is a senior staff reporter for SAC.Media.