Lawsuit Against El Monte Police Department Announced On Same Day as Protest
An attorney announced a $6 million police brutality lawsuit on the same day as an El Monte protest, where demonstrators shouted conflicting messages
Protesters gathered around El Monte City Hall to join the rest of the nation in demonstrations against the death of George Floyd on Monday, June 1. The Black Lives Matter movement received nationwide attention and took place on the steps of the El Monte Police Department EMPD, which is adjacent to city hall.
Before the planned demonstration gained momentum, a press conference was held by Attorney James P. Segall-Gutierrez in front of El Monte's City Hall to announce a $6 million lawsuit against EMPD for police brutality. The figure equates to $1 million for each victim. The six clients Segall-Gutierrez represents are El Monte residents who were allegedly involved in a police brutality incident that occurred last week. The incident was caught on film and two victims of the said incident were also present at the press conference, Eric Garcia, 25, and Elena Haro, 24.
why take the real and let the fake stay around … RIP TANK🙏🏾❤️im hurting man , rest in paradise brotha💯

— Nuski 🃏 (@TheRealTPickett) June 24, 2020
The six individuals Segall-Guiterrez is representing claims that they were innocent bystanders who became victims of police brutality after an unknown individual drove down an alley at high speeds, crashed and fled the scene. When EMPD officers arrived, the plaintiffs said they were immediately questioned by the police as if they were guilty of the crash.
El Monte resident Hugo Vegel said that he witnessed the incident and that he was one of the individuals responsible for filming it. He said he was at the demonstration to see what would be said at the press conference and to support Black Lives Matter. "I already saw a lot of things on the news and it is false," Vegel said. "They released a statement to the news anchors but everything was false. It just contradicted with the video, the video just shows a lot different."
Garcia gave his account of events to the media that was present at the conference. "When they first got there, they just told me to go sit on the curb, so I complied, I sat down on the curb. And some officer came from behind me so I looked back, once I looked back that's when they hit me with their flashlight," Garcia said as he pointed near his temple and forehead to show where he said he was struck. Garcia said he doesn't know why the officer assaulted him. "That's what I want to ask him, why?"
However, Garcia said he thinks he knows why they went after him. "The way I dress, they are judging me," he said.
Segall-Gutierrez also spoke about what needs to be done in El Monte to avoid these types of incidents from happening. "We feel that there needs to be community policing," Segall-Gutierrez said. "These are people coming from outside these neighborhoods and beating these people with impunity, and it needs to stop and it needs to stop now."
Also occurring at the demonstration was tension between different protesters in the crowd. Protesters who were present at the El Monte demonstration to support Black Lives Matter had verbal clashes with some individuals in the crowd who were shouting "All lives matter."
The crowd was united for some time as they were yelling different protest slogans at the EMPD such as "George Floyd, remember his name," "I can't breathe" and "No justice, no peace, no racist police." El Monte Chief of Police David Reynosa and Officer Joe Garcia took a knee in front of the crowd.
.@SAConScene After protesters plead for the @elmontepolice to join them in taking a knee in support of the community, these two officers finally did. They quickly got up however and went back inside after a few minutes.#ElMonteProtests #localnews #sangabrielvalley pic.twitter.com/ANuyNgIthL

— Jesse.Espitia International Reporter (@jesse_espitia) June 1, 2020
However, the two quickly returned to their feet and eventually returned indoors shortly after. Some members of the crowd shouted that they were "only doing it for the cameras."
The crowd began to get larger, and the residents who vocalized their support by focusing solely on yelling Black Lives Matter stood on one half. On the other half were El Monte residents, who were focused on yelling anti-police rhetoric towards the police. Some protesters shouted, "All lives matter," initially not at the other Black Lives Matter protesters, but more so at the police.
Although organizers wanted the focus to only be about Black Lives Matter, the crowd also wanted to voice support for their own community, especially as a press conference about a police brutality lawsuit involving two non-black El Monte residents was held that morning. According to Census.gov, El Monte's population is 65.8% percent Hispanic or Latino.
Even with the internal disputes, the crowd was able to come together in a large circle with an open microphone and speaker in the middle. An unnamed protester used his time with the microphone to speak some passionate words. The speaker mentioned the death of Bryesha Limbrick, a 6-year-old girl who was killed as an innocent bystander in a fatal 2004 shooting in El Monte. The speaker said to the crowd that the senseless racial violence that resulted in the death of Limbrick was also related to the death of 23-year old David Viera, who was shot by EMPD that same year after EMPD said he matched a description of suspects in a gang shooting.
The speaker also brought up the story of Khoa Anh Le, a 37-year-old schizophrenic man, as he reminded the circle gathered around him that the officer who killed Le was standing about 10 feet away from them. The crowd quickly turned their attention back to the police upon hearing this and the crowd refrained from arguing with each other for a moment. However, after this speech, people in the crowd began to get upset that black lives were not the focus of discussion.
Those strongly focused on Black Lives Matter attempted to drive the focus to the cause. A Black Lives Matter protester who attempted to sway other protesters finally ended the arguing by shouting out to the crowd to join her if they were there for BLM. The large crowd in front of city hall then dispersed as those supporting Black Lives Matter began to march down the street. A few protesters who were involved in the arguing moments earlier stood behind and did not join the march.
No local businesses were affected by the protest. A local favorite, Sally's Shoes, was one of many businesses located in the Valley Mall that boarded up to try to prevent looting. Many El Monte residents took to social media to express their support for peace towards their community businesses.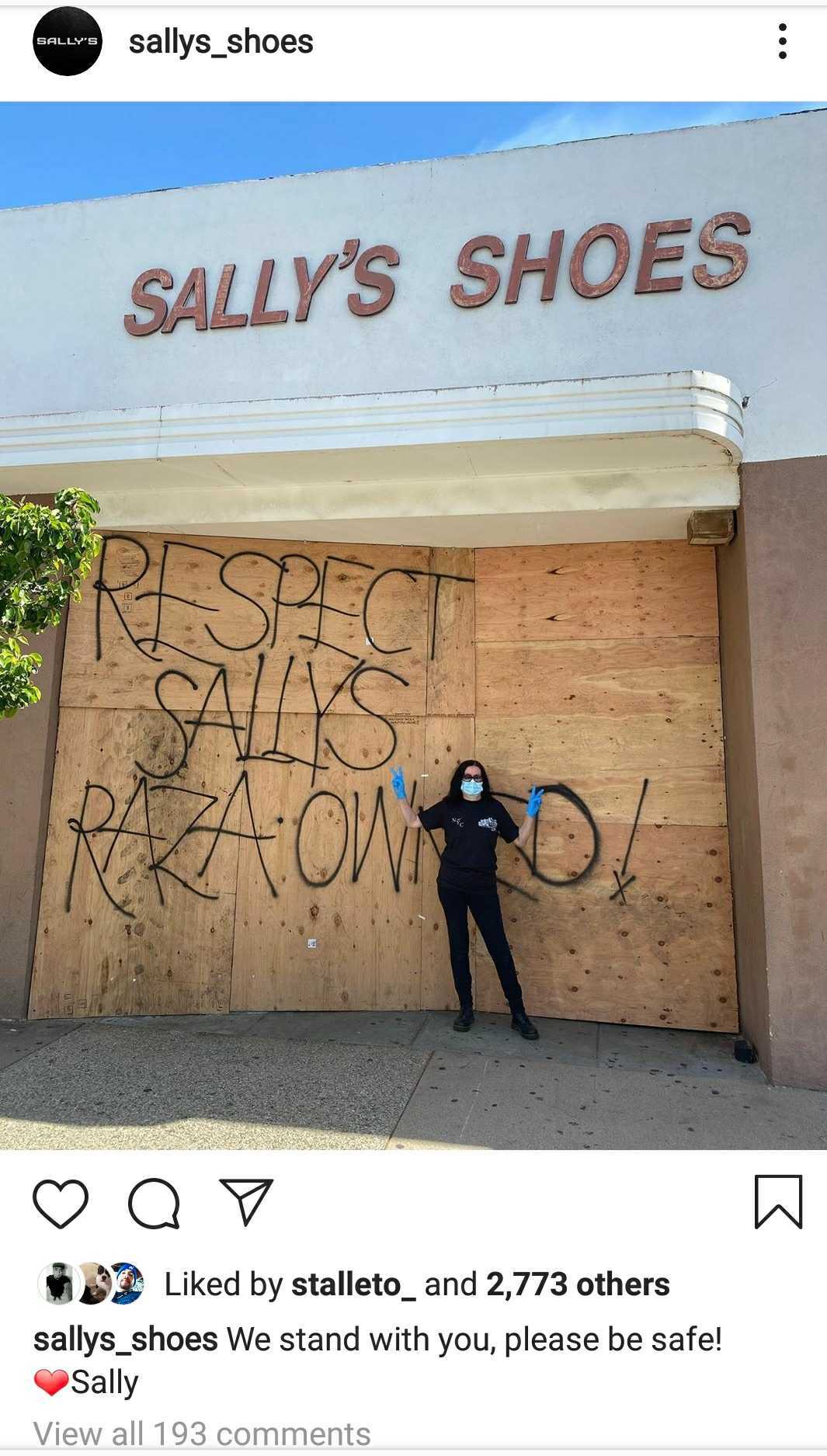 Leave a Comment
About the Writer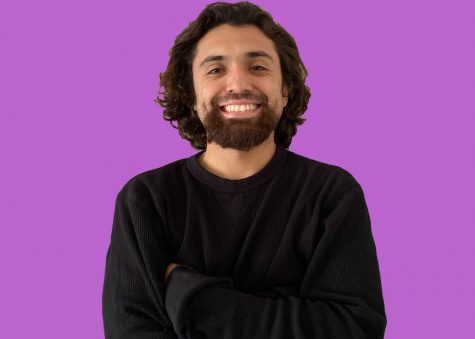 Jesse Espitia, Staff Reporter
Jesse Espitia is the former sports editor of SAC.Media. He has traveled the world to cover soccer or what he calls "futbol." He also covers other sports, politics, local/international news, pop culture and crime.