Diamond Bar Protest Declared Unlawful
Police utilized tear gas and rubber bullets when protestors in Diamond Bar walked onto the roads
On June 4, protesters in the city of Diamond Bar gathered at the intersection of Grand Avenue and Diamond Bar Boulevard for a peaceful demonstration of unity with the Black Lives Matter movement.
The protest began at 1 p.m. with roughly 400 people present. People chanted, "I can't breathe," and "No justice. No peace," while cars passed with their horns blaring. Protestors shared signs and brought water bottles and snacks for the crowd. Many people kneeled, and there was a brief moment of silence in memory of the people who were unjustly murdered.
Every so often, a group of people would run into the middle of the intersection and block off traffic. Police started imposing stricter rules and continuously said, "If you do not get on the sidewalk, we will shut down the protest."
The crowd obliged for some time, but the situation quickly escalated. Extra patrol units were called in as well as more police cars to maintain the crowd. North of Grand Avenue was shut down up to the Golden Springs Drive intersection and traffic had to be redirected.
Protesters began to flood the street while they walked down Grand Avenue, and the police demanded they get off the street. They ordered that the crowd spread out and follow the rules instilled. Many went back to the sidewalk and continued their peaceful protest.
Around 4 p.m., the situation became unorganized and the police began to use tear gas. Rubber bullets were also shot at the ground in an attempt to disperse the crowd. Police officers lined the streets of the intersection to prevent protestors from moving forward. They labeled the protest as unlawful and ordered everyone to leave.
There was no curfew set in place for Los Angeles County following Mayor Eric Garcetti's decision to lift it, and the protest ended around 5 p.m.
Leave a Comment
About the Writer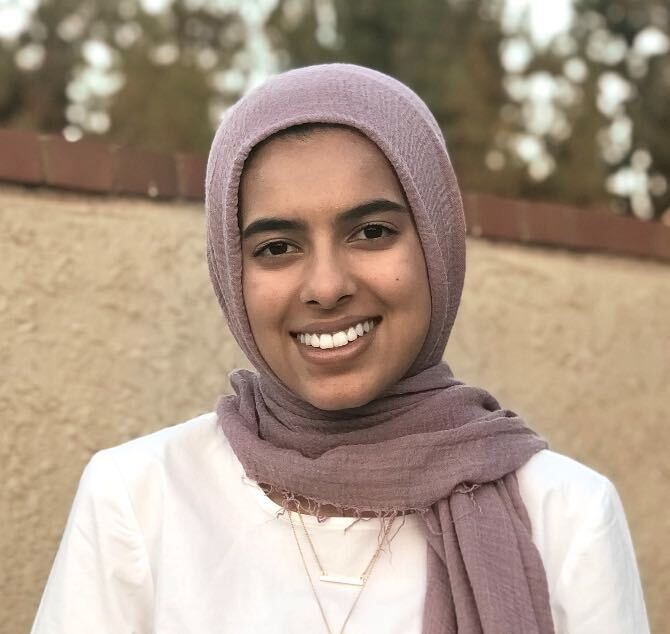 Ridah Mazhar, Reporter
Ridah Mazhar is a former reporter for SAC.Media who transferred in Fall 2020 to UCLA. You'll usually find her binging the newest Netflix show or experimenting with recipes.