Mt. SAC Student Helps Organize Protest in Eastvale
Ravyn Warner recounts why they marched in Eastvale
On Sunday, May 31, a group of peaceful protesters marched at the corner of Limonite and Hamner Avenue outside of the Eastvale Gateway Shopping Center.
The demonstrators marched up and down the intersection to highlight the George Floyd case, as well as to talk about police brutality and the Black Lives Matter movement, according to Ravyn Warner. Warner, 20, a Mt. SAC broadcast journalism major who is transferring to the University of Oregon in the fall, was involved in organizing and leading the protest.
Warner said that the protestors gathered peacefully and that they had no problems with police. There were people handing out food and beverages in order to help protesters keep their energy up.
"Around 7:30, we kneeled in the middle of the street and we put our right fists up, to speak with silence and say that black lives matter," Warner said. "We aren't going to stop until we receive justice."
Warner said that what the protestors wanted to see was equality, and that they are already starting to see justice with the charges against the four officers involved in the killing of George Floyd.
"We're not seeking revenge, we're seeking justice," she said. "We want to be treated with respect, with kindness, we want to be treated like our skin color doesn't matter."
Warner said that they are prepared to organize and protest and use their voices until they see justice. "Help us seek change, because if you're not with us, then you're against us," she said.
why take the real and let the fake stay around … RIP TANK🙏🏾❤️im hurting man , rest in paradise brotha💯

— Nuski 🃏 (@TheRealTPickett) June 24, 2020
About the Writer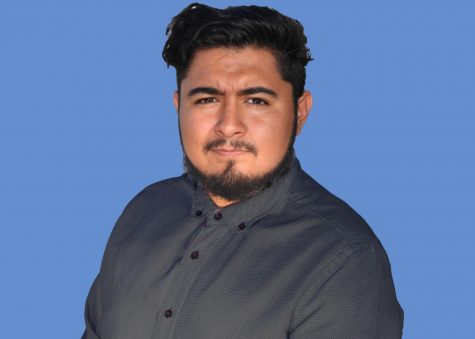 Abraham Navarro, Editor in Chief
Abraham is the editor-in-chief of SAC.Media. Never at home without a camera nearby, Abraham Navarro lives to shoot and shoots to live. Whether it be a city council meeting or the most vicious riots on the streets of Los Angeles, he will put his eye to the viewfinder and keep it there until everyone is out of sight.