Supreme Court Blocks Attempt to End DACA
Dreamers given a reason to breathe easier
The Supreme Court issued a ruling Thursday on the Deferred Action for Childhood Arrivals, known as DACA, and voted 5-4 to block President Donald Trump's attempt to rescind DACA. The swing vote was cast by Chief Justice John Roberts, and the Supreme Court ruling is a huge boost to DACA recipients, or Dreamers, as they are often referred to.
The protections granted by DACA will remain in place for the time being; however, the decision does not provide a permanent legislative ruling over the program. The court stated that DACA could legally be rescinded in the future, but that the procedure that was used by the Department of Homeland Services was not legal. According to the Supreme Court's opinion on the ruling, "The dispute before the Court is not whether DHS may rescind DACA. All parties agree that it may. The dispute is instead primarily about the procedure the agency followed in doing so."
Roberts received the ire of the president and many conservatives after his deciding vote allowed almost 700,000 undocumented young people in the U.S. avoid deportation. The DACA program was specifically designed to help protect undocumented individuals who had been brought to the U.S. by their immigrant parents at a young age. The Obama-era policy has provided Dreamers with protection against deportation and also the opportunities to obtain work visas.
Antonio Solorio, a 21-year-old deaf studies major, is a Dreamer who was brought to the U.S. by his parents from Michoacan, Mexico as an infant. He has resided in different cities across Orange County and Los Angeles County. Solorio hopes to someday be an American Sign Language interpreter.
He said that he never thought of himself as different, and did not find out about his legal status until he was about 16. "My whole life, I've been told to do good. Don't do anything bad. When 16 came around and I started applying, I realized why they were telling me not to do anything bad," Solorio said. "Because there were so many questions asked."
Solorio said that the DACA application asked if he smoked, drank or did drugs, as well as what his past included, and if someone were to say yes to any of those questions, they would be denied DACA status.
Even though he was applying for DACA, Solorio said he was not fully aware of his legal status because his parents did not treat him as if he was born in Mexico. Solorio said it wasn't until he was 18 and started filling out college applications that he realized he did not have the citizenship documentation that some colleges were requiring. "I didn't like the fact that I was being called [a] dreamer," Solorio said. "Because at that point I felt like I was different. I felt like the same opportunities were not going to happen for me and that Dreamers were going to be left out."
He credits the Mt. SAC Dream program with connecting him with others like him and said he has now realized that he is not different; only his legal status is.
With Trump announcing his plans to remove DACA, many Dreamers were put into limbo and left unsure about their futures. Solorio said that he was scared because he had just given these people all of his information after the program pledged to keep his information secure. "They know where I live, they know my household, and if this thing goes down I'm going to get deported and my family is going to get deported."
Solorio added that he was worried he would lose his job, have to leave the U.S. and that his two younger siblings who were born in the U.S. would be put into foster care if he were to be deported.
However, according to Solorio, the news coverage surrounding the DACA program can sometimes be misleading and so he tries not to stress about it.
"I try to go on with my day, I can't stay here worrying and the world is leaving me behind," he said. "I go to school, I go to work, I hang out with my family, I hang out with my girlfriend. I try to make the best day of every day. If something happens, then oh well, something happens we will have to cross that bridge when it comes here."
Just like many other DACA supporters and recipients, Solorio sees yesterday's ruling as a positive gain for DACA recipients. Solorio said that for those who have DACA, it is a relief to still have the protections and opportunities it provides; however, he is aware that there are still large numbers of immigrants who do not have the same protections as him. "It's good, but for me, I wish that DACA could have reopened so new people could get it, because there's still a lot of immigrants who never got the chance or probably never even made it to meet the criteria to actually apply for DACA," Solorio said. "Right now, they are standing in the point where they risk getting deported."
"Many undocumented people regretted not giving DACA the trust," he added.
After the Supreme Court ruling, Trump publicly stated he would be resubmitting legal filings to end DACA permanently.
"The Supreme Court asked us to resubmit on DACA, nothing was lost or won. They 'punted,' much like in a football game (where hopefully they would stand for our great American Flag). We will be submitting enhanced papers shortly in order to properly fulfill the Supreme Court's ruling and request of yesterday," Trump tweeted.
Trump's tweet shows that Dreamers will still have to wait to see how things play out—but for now, DACA supporters and recipients can celebrate.
Leave a Comment
About the Writer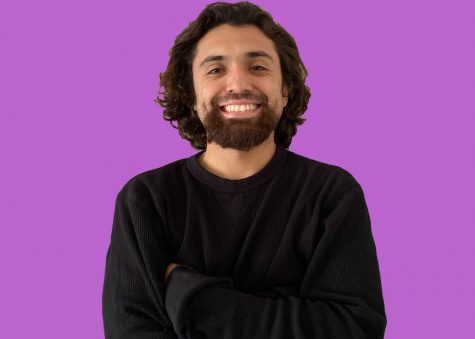 Jesse Espitia, Staff Reporter
Jesse Espitia is the former sports editor of SAC.Media. He has traveled the world to cover soccer or what he calls "futbol." He also covers other sports, politics, local/international news, pop culture and crime.