On July 9, the California Community College Athletic Association, CCCAA, announced the implementation of their contingency plan, which addressed the return to sports for the COVID-19 impacted 2020-2021 season.
The contingency plan reschedules all sporting competitions, including football, to Spring 2021. It also limits the number of competitions and states that the CCCAA will not host state championships this season.
Last month the CCCAA Board of Directors had unanimously approved a three-part plan to administer a return to sports. According to a CCCAA press release, in an attempt to coincide with state guidelines a July 17 deadline was set for a decision to be made on whether or not to implement the contingency plan. The CCCAA decided instead to announce the implementation of the contingency plan ahead of the July 17 deadline.
In the announcement, Dr. Erika Endrijonas, CCCAA Board Chair and Pasadena City College President said that she knows rescheduling all athletics is a huge disappointment, However, "the need to keep our student-athletes and the amazing coaches and athletic trainers who work with them safe was simply the only option available with the virus spiraling out of control across the state."
The sports that will be rescheduled for Spring 2021 are basketball, cross-country, football, women's golf, soccer, women's volleyball, water polo, and wrestling.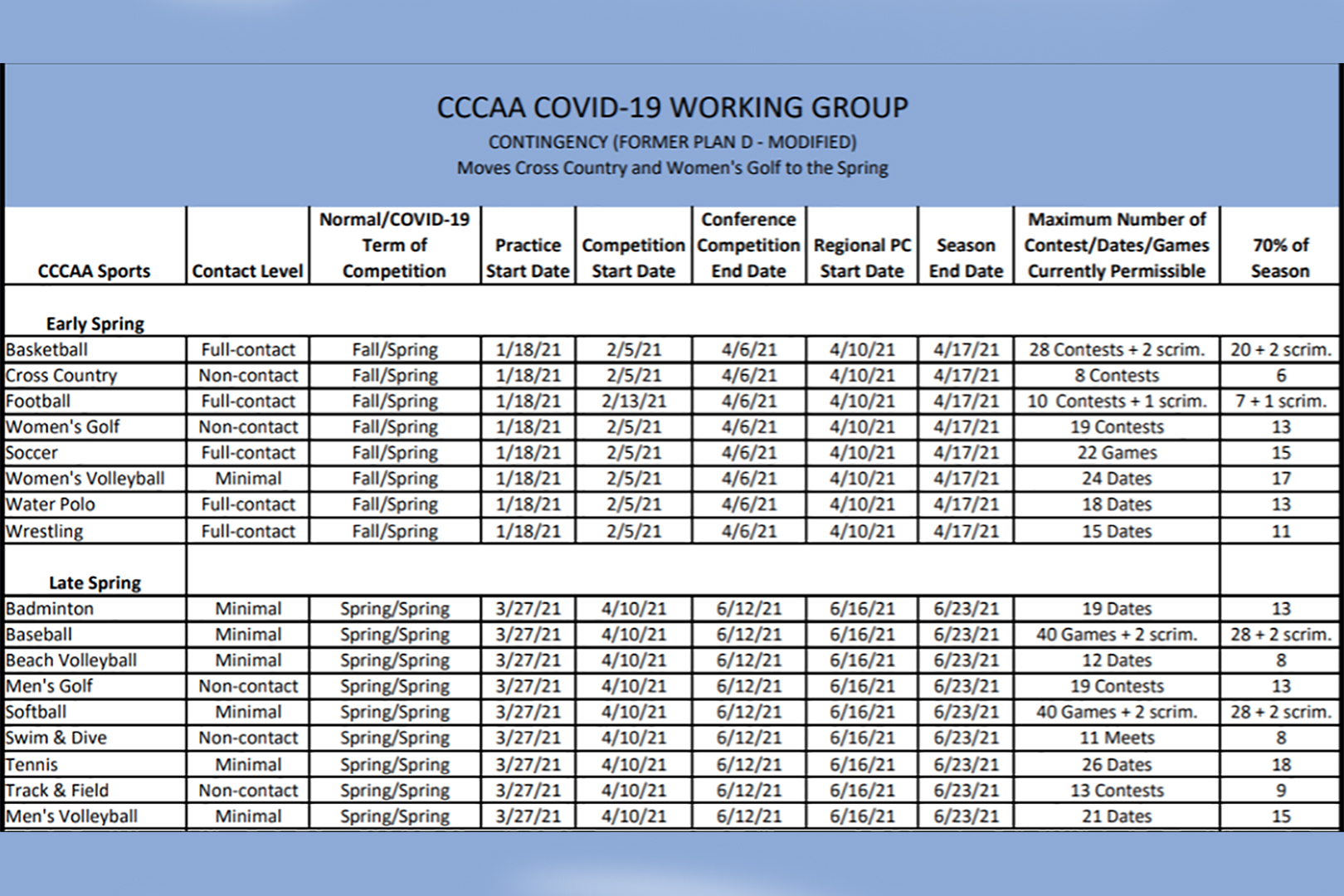 With COVID-19 cases surging and impacting sports at every level, a decision like this was always a possibility. Thousands of student-athletes across the state of California will be affected by this decision and will have to wait until next year for the start of a limited season.