A Name Change Long Overdue
The Washington Redskins shouldn't keep their racist name
The NFL franchise in the nation's capital may go through some alterations. Recent racial tensions have again sparked the conversation of a name change from "Redskins" to something that is not so derogatory. Majority owner of the team Dan Snyder has been stubborn about changing the name in the past. "We'll never change the name; it's that simple. NEVER. You can use all caps," said Snyder in an interview with USA Today.
Snyder appears to have since loosened his stance on, "NEVER," changing the name. The Washington Redskins organization announced that they will, "Undergo a thorough review of the team's name." This marks the first sign of progress in what looks to be a likely shift towards the team being renamed.
The founder of FedEx, and a minority owner of the franchise, Frederick W. Smith has since pressured Snyder to change the name. FedEx is the team's stadium sponsor, and according to reports, Smith is seeking to sell his stake in the team, along with the two other minority owners Dwight Schar and Robert Rothman. The combined ownership shares between Smith, Schar, and Rothman are reported to be about 40% of the team.
According to Forbes Magazine, the Washington Redskins brought in $493 million in revenue in 2019 and is valued at $3.4 billion. Considering the large amount of money the team brings in, it is a big deal for the owners to actively seek to sell their ownership stakes. Corporate giants PepsiCO, Nike, Amazon and others have also joined the list of team sponsors that have pressured the ownership for a name change, with Nike and Amazon even removing all of the teams apparel from their website.
Washington's newly hired head coach Ron Rivera is in support of changing the name of the team and has even met with Snyder. In an interview with The Washington Post, Rivera discussed possible names to replace the current one. "We came up with a couple of names. Two of them I really like," said Rivera
"It was hard to fathom that it was in any way a racist thing," he said. "To be honest with you, putting it in perspective, there's been a change."
This name change is long overdue. The offensive name has been in place since 1933, and although some people like Snyder have defended the name and argued for its NFL history and tradition, Native Americans have been fighting for the removal of the name that they see as an offensive slur for years.
If Dan Snyder were to allow Washington to replace their name, it would show growth and a level of sensitivity to a group of people that has long been taken advantage of.
Leave a Comment
About the Writer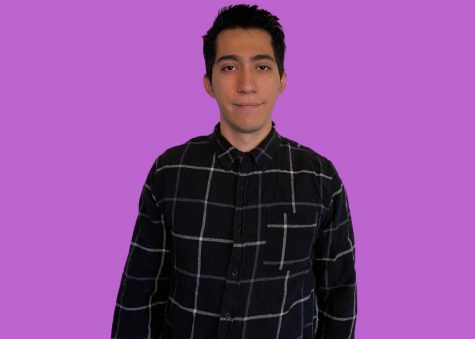 Eric Tadeo, SACDawgs Editor
Eric Tadeo is editor of SACDawgs, a sports series highlighting the Mt. SAC athletes on SAC.Media. He is also a sports and news reporter for SAC.Media.