Classes During COVID, What You Need To Know
Mt. SAC offers resources and technology to students amid the coronavirys pandemic
Today marks the beginning of a completely online year of college classes for students attending Mt. SAC and colleges across the country. As the semester begins students nationwide are embarking on what may be their most challenging academic year. This is the case at Mt. SAC, where there are many uncertainties ahead incoming freshman and returning students to navigate.
One of the biggest questions students are asking is when will the campus allow students to come back and attend classes in person? Students like Christopher Salazar, 20, a third year Business Administration major at Mt. SAC is facing difficulties being away from campus. "The main issue that I've had is when we were on campus I would take advantage of all the tutoring centers, study in the library and have that quiet space to study." 
According to an email sent out to faculty from college President William Scroggins, 200 classes will be allowed to return to campus for in person instruction. Some of these classes will be hybrid and others are to be held fully in person. classes allowed back on campus met the criteria of training for the state's 16 critical infrastructure areas including courses in EMT training and the Mt. SAC nursing program. All classes are required to abide by a list of strict safety regulations in order to allow students to attend. The email also mentioned that the president's cabinet has determined the college will continue holding the majority of classes online in order to follow the guidance of public health officials. 
In another email sent out to faculty, Chisa Uyeki, Academic Senate President said that she received assurance from Scroggins that courses that can be provided online will remain online. The reason being that, "the difficulty for a campus of our size to meet the requirements for opening before we have a vaccine."
"Being home it's a little bit more difficult to get the resources I need to succeed in classes," Salazar said. "I like math, but I still have questions. I struggle with certain problems and it just makes it easier for me to get a second person's explanation of the concept." This is a problem that Salazar faced as school transitioned online. 
Recognizing the challenges that students like Salazar are facing with transitioning to a completely online education system, the college has created a page on its website that lists all of the online resources available to students.
The site includes links to free tutoring services being offered to all students enrolled. There are nine links to different tutoring options the college is offering available 24/7. The college has also made the Library and its services available online 24/7. Students who are having difficulties using the databases and the Library search engine to find online texts can attend a workshop through zoom as well as take any of the workshops online at their own pace.
Salazar said that when it comes to trying to remain successful in online classes, "the biggest tip is to get things done on time, and double check to make sure everything's going smooth, because you never know when you'll encounter a technical glitch, like the system can randomly crash and then you have a due date and you won't be able to submit." 
Technical glitches are not the only issue students have to worry about. According to a May 1 article written by Sydney Johnson and Michael Burke on Edsource, "…State leaders have said that an estimated one in five California students — approximately 1.2 million — lacked broadband or a computer to access distance learning."  
Seeing this problem during the transition to online classes in the spring 2020 semester, the college is now doing their best to help students that are a part of that demographic. In order to combat the issue, Mt. SAC has put together a laptop loan program in order to provide technology to students. Students must fill out a simple form to register for a technology loan online that must be submitted by Aug. 30.
Mt Sac has also worked out a deal providing students with Microsoft 365 for free using their student email. All of these programs have been developed in order to better aid students with the difficulties of forced distance learning. 
The COVID-19 pandemic is still threatening the United States, and as Mt. SAC enters week 21 of having a closed campus, students are feeling reassured that colleges like Mt. SAC are attempting to accommodate and work with their students to alleviate the pressure that online education is presenting. 
Leave a Comment
About the Contributor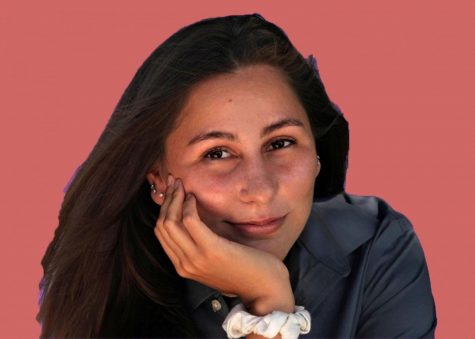 Riley Martinez, Senior Staff Reporter
Riley Martinez is a senior staff reporter for SAC.Media.