COVID Raids Lungs, Ravages Wallets
Students are suffocating financially as the novel coronavirus pressures jobs ahead of the Fall 2020 semester
He has a personality that can fill a room and make you feel that you have known him for years, but under that never cowering smile you wouldn't expect the struggles he is facing. Life was finally supposed to be going his way. He just earned his Associates degree, got offered to play football by New Mexico Highland University (NMHU), and was ready to start a new adventure, but like many, his excitement soon turned to stress in March when he lost his job due to COVID-19.
2020 Mt. SAC graduate, Tevita Moana, 20, used to help support his family by working security for IPS. Inc. and Protect U.S., but with the government mandated closure of bars and nightclubs he has been unable to work. His plan was to save a little bit before he had to leave the state to play football at a higher level.
 "I was trying to support my family at home. I didn't feel comfortable leaving home, but I had to. Now I'm at my new university with no money because my parents can't afford to leave me any for college because they lost their jobs too," he said.
Before the pandemic, he remembers, going without food just so there would be enough money to pay rent. Since March, when the stay-at-home order was put into place, things have gotten worse for him and his family financially. Moana detailed that in order to get to NMHU he had to sell all of his personal belongings.
Unfortunately, this is a struggle many college students are facing during this difficult time. Due to COVID-19 there is added pressure to find a new source of income, while still balancing family life and school. With classes being online some wonder if they should continue to attend, while others are forced to drop out because they financially can't afford to stay in school.
For Business Administration major Chris Salazar, 20, the worry of paying for school increases with every day he is out of work."It stresses me out because I have monthly bills to pay as well as my enrollment and books," Salazar said. 
"I'm hesitant about school because I'm not in the financial position to be paying thousands of dollars to work from home and not get the true college experience," he said.
Financial aid can help ease the burden of tuition, but in many cases it doesn't cover other added expenses such as the costly books and materials professors demand. 
A full-time student at Mt. SAC who does not qualify for financial aid can pay at least $585 on just tuition and other fees alone. For some, that money can mean the difference between rent or even groceries.
As the world searches for a new normal, stress has been magnified for students as some are forced to choose between an education over other necessities.
Leave a Comment
About the Contributor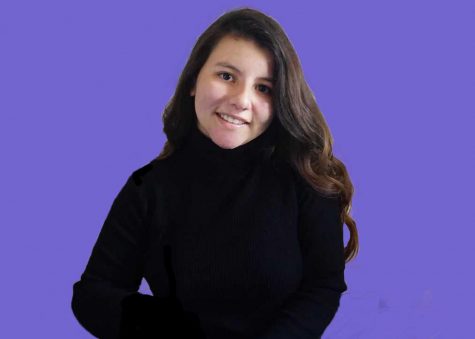 Vanessa Feliciano, Somos Editor
Vanessa Feliciano is the Editor of Somos, SAC.Media's Latinx platform. She can usually be found at the nearest country concert or baseball game. Vanessa hopes to one day be a sports broadcaster.