Professional Sports Bubbles Yet to Burst 
How professional sports leagues have returned to action during the COVID-19 pandemic
With professional sports being halted temporarily due to COVID-19, the return of American professional sports has demonstrated to the public just how far ahead certain leagues are from others when it comes to protecting their players. The MLS, NBA, WNBA, and NHL for example have shown that they are miles ahead of player safety compared to MLB. The latter is still requiring that players travel to compete against each other in various American cities during a global pandemic. This decision has led to COVID-19 outbreaks occurring among two MLB  teams, the St. Louis Cardinals and Miami Marlins; which has caused scheduling nightmares for the already shortened 2020 baseball season. MLB is the only professional sports league in America still playing games on the road. 
 Unlike MLB, the other sports leagues have adopted isolation strategies in which all teams participating in competition are located at a quarantined site. These isolated sites have been referred to as "bubbles," and each respective league has their own location for their bubble. 
The MLS was the first sports league in the United States to adopt the bubble approach for their MLS is Back Tournament which was held inside Walt Disney World's ESPN Wide World of Sports Complex. America's professional soccer league Essentially laid the groundwork for the other leagues to follow.
The NHL has prioritized player safety and the North American professional hockey league which does include seven teams from Canada has hosted their return to action in two separate Canadian cities; Edmonton and Toronto. The league has also imposed strict guidelines to maintain player safety which are explained in a report from Sportingnews.com.     
The NBA successfully kicked off their 2020 playoffs this week, and released an official announcement last Wednesday that as of August 5 there have been zero positive tests among the 342 players tested on the isolated campus. Just like the MLS, the NBA bubble is also located at Walt Disney World's ESPN Wide World of Sports Complex in Orlando, Florida.
The WNBA bubble is being held at the IMG Academy which is a large private boarding school for student athletes focused on sports and academics located in Bradenton, Florida. The WNBA did have multiple players test positive for COVID-19 upon arrival to the location of their isolation bubble. However, on Aug. 10 the WNBA made an official announcement similar to the NBA's which stated 139 players had been tested and that none of those players returned positive tests once an initial isolation period ended on July 10. 
On top of having to reschedule games the Miami Marlins' outbreak of COVID-19 forced them to make major roster changes. According to an Insider.com report the Marlins had 18 players infected by the virus and as a result have had to bring in 16 new players. The rescheduling of games affects the entire league, not just the Marlins since teams that were slated to play against them had to have games postponed for later dates. The problems that MLB is now facing could have possibly been avoided if they had adopted a similar approach to the rest of the sports world.
Yet, not all blame should be cast upon league officials. A bubble was considered by the MLB. However, a bubble setting was ultimately not put in place and according to a CBS Sports article it may have been because players were not willing to give up their freedom of movement. 
With the California Community College Athletic Association, CCCAA, postponing fall sports one can only imagine what kind of safety precautions can be implemented for student athletes participating in competition once sports return. Considering community colleges do not have the financial resources that these professional sports leagues have to set up their own bubbles, it will be important for the CCCAA to come up with a system to protect player safety during this unique time in sports. 
One thing is certain the bubble model is effective at minimizing the spread of COVID-19, and it is what allowed American professional sports to return. Let's hope the bubbles don't burst anytime soon.  
Leave a Comment
About the Contributor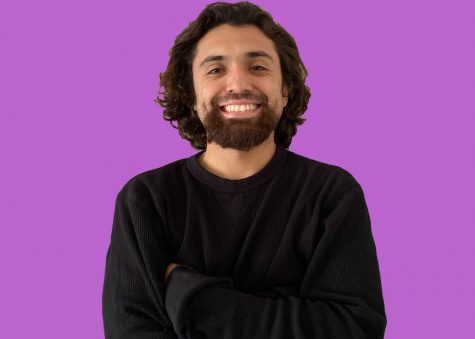 Jesse Espitia, Staff Reporter
Jesse Espitia is the former sports editor of SAC.Media. He has traveled the world to cover soccer or what he calls "futbol." He also covers other sports, politics, local/international news, pop culture and crime.