Athletes Boycott Shooting of Jacob Blake
Sports paused at games across the board as players choose to sit out following another police shooting
On Wednesday,  NBA teams decided to boycott  their scheduled playoff games in response to the police shooting of 29-year-old Jacob Blake in Kenosha, Wisconsin. Wednesday's slate of NBA playoff games included the following matchups:  Orlando Magic-Milwaukuee Bucks,  Oklahoma Thunder-Houston Rockets, Portland Trail Blazers- Los Angeles Lakers. The Bucks were the first team to announce their decision and the rest of the teams were quick to follow. Bucks guard George Hill told ESPN's Marc Spears, "We're tired of the killings and the injustice."  
Bucks guard George Hill says to @TheUndefeated his team is not playing against Orlando tonight in light of shooting of Jacob Blake in Kenosha, Wisc. "We're tired of the killings and the injustice," Hill to @TheUndefeated.

— Marc J. Spears (@MarcJSpears) August 26, 2020
After the Bucks' refusal to play, Hill along with his teammate Sterling Brown, issued a statement on the team's behalf in front of the press and their television cameras. Hill said, "We are calling for justice for Jacob Blake and demand the officers be held accountable." Hill ended the statement by asking citizens to take peaceful actions and reminding them to vote on Nov 3. 
According to a Yahoo Sport report, a meeting took place among the NBA players involved with the boycott following the postponement of the games. The report states  both the Lakers and the Clippers voted to discontinue the rest of the NBA playoffs while the other teams decided to keep playing. Vincent Goodwill of Yahoo Sport reported that Lebron James, "got angry and stormed out of the meeting." On Thursday another meeting took place where a consensus was reached to continue playing through the playoffs, however the scheduled games for that day were also postponed.
Actually it's incredibly insulting as a black man in hockey the lack of action and acknowledgement from the @nhl, just straight up insulting. https://t.co/1KrpUvFhaQ

— Evander Kane (@evanderkane_9) August 27, 2020
The NBA was not alone in their boycott.The WNBA, MLB, and MLS teams also took part in boycotting or postponing games. One league absent from the list of protesting teams on Wednesday was the NHL. The hockey league  is over 95 percent white. San Jose Sharks player Evander Kane took to Twitter to make his criticisms of the NHL known.
On Thursday the NHL announced that they too would follow the example set by the other leagues and postpone games.
Leave a Comment
About the Contributor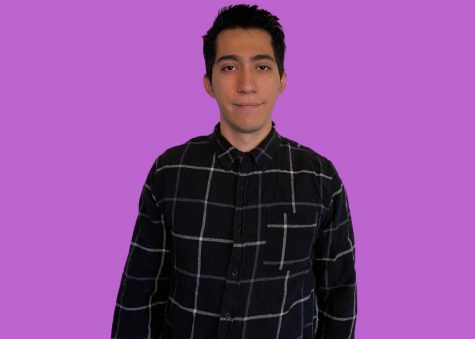 Eric Tadeo, SACDawgs Editor
Eric Tadeo is editor of SACDawgs, a sports series highlighting the Mt. SAC athletes on SAC.Media. He is also a sports and news reporter for SAC.Media.