No Time Off for Levon Barnett
It's all work, no play for SAC Sidelines defensive player of the year
After a journey from West Palm Beach, Florida to Oakland, California, then down south to Walnut, with a stop in West Texas, one would think that Levon Barnett would take some time to relax. However, there are no days off for Barnett and if you were to follow him on social media you would see that "no days off" isn't just a cliche for Barnett. Football is what drives him to get out of bed every morning. 
Football has allowed Barnett to travel across the country and he has had his share of teammates, some of which he says have become lifelong friends.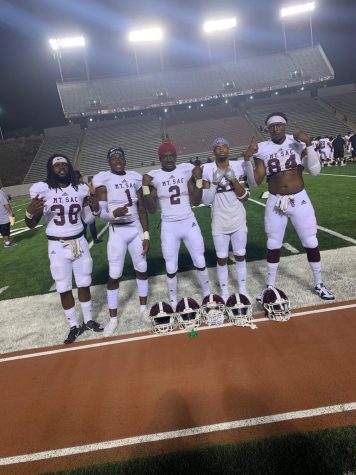 Barnett has also seen his fair share of football while playing safety at the collegiate level. After leaving Florida A & M University where he attended college after high school, Barnett enrolled at Laney College where he won a state championship. He then transferred to Mt. SAC where he became a leader of the team's defensive unit and was named SAC SIDELINES Defensive Player of the Year.
Barnett is now playing at the University of Texas Permian Basin and has goals to some day play in the NFL. His favorite NFL safeties are Ed Reed and Sean Taylor. On game days you can catch him vibing to artists like NoCap, Rod Wave, Lil Baby, and NBA YoungBoy. 
Watch our exclusive one on one Zoom interview with Barnett as he details his personal experiences with football and his time at Mt.SAC. Here is a link to a YouTube clip of Barnett on an NBC news broadcast after he returned an interception 94-yards for a touchdown.
Leave a Comment
About the Contributor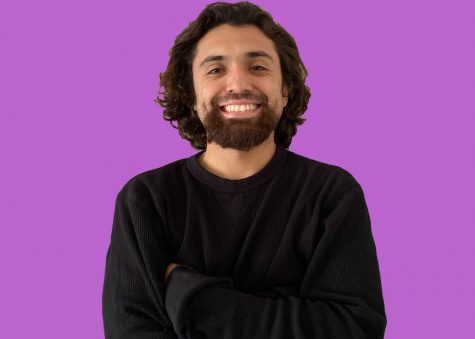 Jesse Espitia, Staff Reporter
Jesse Espitia is the former sports editor of SAC.Media. He has traveled the world to cover soccer or what he calls "futbol." He also covers other sports, politics, local/international news, pop culture and crime.