Mountie Mentor Meeting to Continue Online Amid Global Pandemic
Plans to connect mentors and students are still underway as the mentor program switches to a virtual format
On Thursday Sept. 10, the Mt. SAC Equity Center kicked off its first Mountie Mentor meeting of the fall semester over Zoom with more than 100 student and faculty participants.
The program began in the 2019 school year hoping to provide students with a place to connect, build community and find resources at the school. They plan to hold four meetings over the course of the fall semester despite the COVID-19 pandemic by hosting it over zoom. In these meetings there is opportunity for students to connect with faculty mentors to discuss mental health, resources at Mt. SAC they have utilized and discuss what other resources they wish they had access too.
"We are here to be that link to help you through these hard times…we want to make our services available to you, from mental health, your physical health, getting involved and meeting with other students on campus, getting tutoring, meeting one on one with a counselor, developing an education plan or applying to financial aid," said Audrey Yamagata-Noji, Vice President of student services. "We should help you with all of that and we want to come together once a month to connect."
The two hour long meeting began with an agenda of meeting topics and an introduction to some of the mountie mentors which included professors, counselors and other staff faculty. A poll was then taken to assess the emotional health of participants as well as what kind of students were participating in this event.
Over half of the students participants were first year Mt. SAC students who came directly from high school. After discussion of poll results, the room was split into breakout rooms where students got to participate in small groups for 25 minutes where they discussed problems, their well-being and were able to ask general questions to one of their mountie mentors. Mentors were especially curious of any complaints or requests students had for more helpful resources they wished could be provided to them.
First year student Manya Zuniga appreciated the helpfulness of the meeting, saying, "other Mt. SAC programs are always helpful, but the only difference is that during this meeting, they're not focusing on a single subject or a single thing that will help students. Instead they're asking mounties how they manage their mental health and school work and mentors suggest programs or tasks that can help them."
Zuniga enjoyed the comfortable and welcoming environment and said she would definitely be returning for future meetings as well as recommend her friends to attend.
The next Mountie Mentor meetings are scheduled for Oct. 8, Nov. 12 and Dec. 3 at 4:30 p.m.. Links to the zoom meeting are posted prior to the event.
Leave a Comment
About the Contributor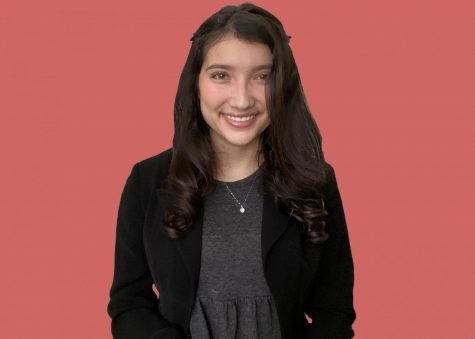 Kristen Sanchez, Features Editor
Kristen Sanchez is the Features Editor for SAC.Media. She also works as part of the the public relations and social media team for the Mt. SAC journalism program and its student publications.