Three Women Found Dead in Alhambra, Community Suspects Serial Killer
A third woman's body was discovered near the lake at Almansor Park last week. Alhambra Police say cases are not connected.
The recent discovery of a woman's body in Alhambra has caused San Gabriel Valley residents to fear that a serial killer is on the loose. The woman's body was found on Sept. 15 in the lake area at Almansor Park in Alhambra. The woman was described to be in her late 60s by Alhambra Police.
The news of the elderly woman's body being found resulted in the spread of a social media post that warned of a possible serial killer in the San Gabriel Valley. The tweet however did not include any actual verifiable information. The post being spread amongst SGV residents stated that an alleged serial killer was targeting elderly Asian women in the area. It was quickly disseminated by many southland residents over Twitter and Instagram this week.
SAN GABRIEL VALLEY 626. Theres a potential serial killer targeting elderly women. 3 bodies were found at Almansor Park. Please be careful out there and spread the word.

— Gina (@MissGinaDarling) September 17, 2020
In January a woman's body had previously been found near a drainage ditch at Almansor Park. The woman found near the ditch was identified in a report by KTLA as 71-year-old Shu Lan Chao. Chao was said to have suffered from dementia and had been reported missing by her family.
A month prior to that another woman's body was located in the duck pond at Almansor Park. According to a report by the Pasadena Star News the woman, identified as Hui Qin Li, 59, was reported to have been found by authorities face down in the pond.
Due to the string of deceased women being found at the same location community members have expressed their concerns and suspicions on social media that the cases are connected to a possible serial killer.
The Alhambra Police Department released a statement on their Instagram after becoming aware of the posts that were in circulation. The statement stated that the Los Angeles County Coroner's Office was still investigating this recent incident but that initial investigation shows no foul play was involved.
Ofrc. responded to Almansor Park this morning, at approx. 6:50AM for a call of a female in her late 60's found in the lake. Once on scene, they determined the female was deceased. Alh. Det. are currently on scene and it is not believed there is anyone of interest at this point.

— Alhambra Police (@AlhambraPolice) September 15, 2020
The department also addressed the previous cases involving the same park. "In December 2019, a woman was found in the lake at Almansor Park. Her death has been ruled a suicide by the Los Angeles County Coroner's Office. In January 2020, a woman was found near the wash at Almansor Park. According to the Coroner's Office, the cause of death was hypothermia in this incident."
In the statement, the Alhambra Police Department made it clear that they do not think the cases are connected. "We understand these incidents are concerning and may cause some people to be afraid. Your safety is our top priority. Please be assured, there is no public safety threat associated with any of these incidents."
The Alhambra Police announced on their Twitter that there were no suspects or persons of interest at this time. Almansor Park is a popular location in the Alhambra community and features jogging trails, athletic fields, as well as a community gymnasium that hosts various recreational activities.
This is an ongoing story.
Leave a Comment
About the Contributor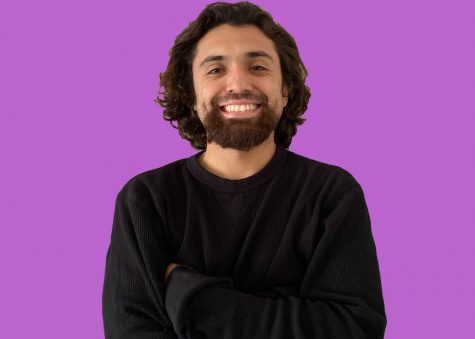 Jesse Espitia, Staff Reporter
Jesse Espitia is the former sports editor of SAC.Media. He has traveled the world to cover soccer or what he calls "futbol." He also covers other sports, politics, local/international news, pop culture and crime.