Fantasy Football: Week 2
The regrets and steals of the NFL kicks off for the first time during the COVID pandemic
The start of the NFL season has been extra special this year due to COVID-19 shutting down the sports world for a period. The uncertainty surrounding the season has led to extreme enjoyment for football fans because of one simple fact: football is back. For individuals that participate in the annual self torture that is fantasy football, the return of NFL action is a small return to normalcy during these troubling times.
In fantasy football there is a saying that seems to always ring true, "you don't win your league at the draft." But you can lose it.
Although the backdrop of empty stadiums has been strange, this year's NFL season has not been different from previous seasons for fantasy owners. There are winners and losers, disastrous injuries, and owners already regretting their draft day decisions heading into week 3.
Here is our list of players that fantasy owners probably regret drafting and also a few draft steals, based off the first two weeks of the season.
Regrets
Saquon Barkley- Running Back – New York Giants
The Giants team website confirmed Barkley tore his ACL in the New York Giants 13-17 loss to the Chicago Bears. Fantasy owners most likely spent a top three pick to roster Barkley. The third year back had reached the 1,000-rushing yard mark in each of his first two seasons. In week one however, prior to his injury Barkley only mustered a meager 6-yards in the season opener.
Owners are now forced to move him to Injured Reserve slots and may not even be able to drop him should he be out for the season due to his high draft position. When healthy, Barkley has shown he can put in great fantasy lines but it appears owners will need to wait until next season to be able to score in on those performances.
Deshaun Watson- Quarterback- Houston Texans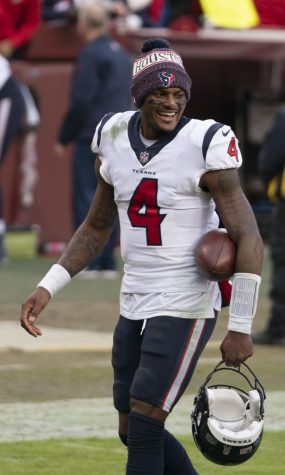 Most owners felt really good about picking up Watson in the later rounds of most drafts. He hasn't been completely terrible like fellow quarterback Kirk Cousins, but he has completely fallen short of expectations. This year was supposed to be an MVP caliber season for Watson. Unfortunately, owners may have underestimated the ineptitude of head coach Bill O'Brien, which probably should've been foreseen after he traded one of the best receivers in the NFL, DeAndre Hopkins. Watson still has some upside because of his running ability, but in hindsight, some owners may regret drafting him, and may be wishing they would have gone in another direction during the draft.
Michael Thomas- Wide-receiver- New Orleans Saints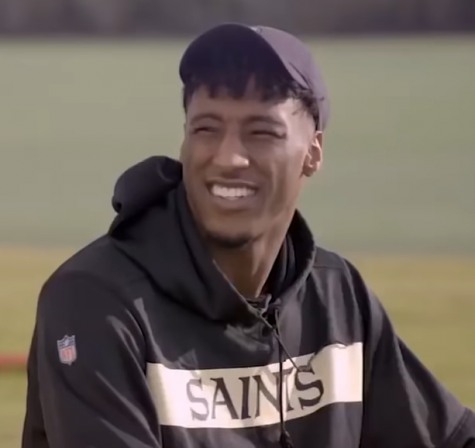 It's hard to place Michael Thomas on this list since he is one of the best wide receivers in the league. Thomas was a fantasy monster last season, ranking number one among receivers in points scored in 2019. Last season's success is the reason why he was drafted so high in the first round of most 2020 drafts. Thomas, however, is reportedly dealing with a high ankle sprain, which kept him out of week two. It could possibly keep him out even longer and CBS has reported Thomas has been visiting surgeon Dr. Robert Anderson, the Greenbay Packers' team doctor. No one could have predicted that Thomas would be injured this early in the season. Thomas was also held to just 17-yards and no touchdowns in week one, which was also unthinkable heading into the season. It may seem crazy to some that we would even consider him on this list considering his talent and skill, but due to his high draft position and injury status this early in the year, it's safe to say some owners should regret drafting him this year.
Julio Jones- Wide-receiver- Atlanta Falcons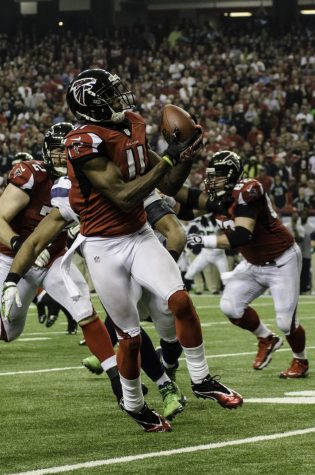 Julio Jones has been one of the most prolific receivers over the past few seasons when it comes to racking up fantasy points. This has warranted a first-round draft position for Jones season after season. This year however Jones' average draft position slid to the second round, and even that may have been high for him considering his long history of injuries. NFL.com has reported Jones played through a hamstring problem in the Falcons week one loss against the Seattle Seahawks and that he may have strained the hamstring in week two against the Dallas Cowboys. Jones was able to grab nine catches for 157-yards in week one, but against the Cowboys he was only able to haul in two catches for 24-yards. Against the Cowboys Jones dropped a pass that would have found him in the endzone and he admitted he's lost a step this season due to the hamstring. "I can't run the way I want to run," Jones said to the media after the loss to the Cowboys. Jones is still a beast when he is in top form but owners could have drafted someone more reliable than him this season. Arizona Cardinals quarterback Kyler Murray was available in most drafts and owners should regret not snagging someone like him instead of Jones.
Rob Gronkowski- Tight End- Tampa Bay Buccaneers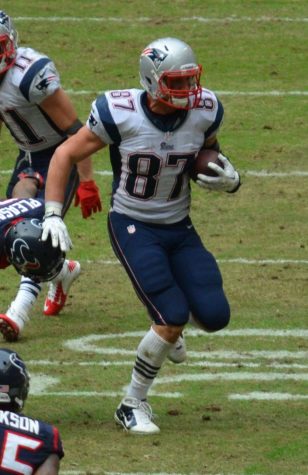 This one is self-explanatory. Rob Gronkowski has a whopping two catches for 11-yards through week two. Even more concerning is that he has only been targeted four times this season. Fantasy owners who chose to draft Gronkowski after his return from retirement (and a brief spell in World Wrestling Entertainment) thought he would have a resurgence being reconnected with his old quarterback Tom Brady. However, the old Brady-Gronkowski connection that was so successful for the New England Patriots has been non-existent in Tampa Bay through week two. Even though owners didn't have to waste a high pick to get Gronk, owners who rostered him these past two weeks should regret taking the flier on him. Although it's early in the season, owners who had the guts to draft Gronkowski should have the guts to move on from him.
Steals
Calvin Ridley- Wide-Receiver- Atlanta Falcons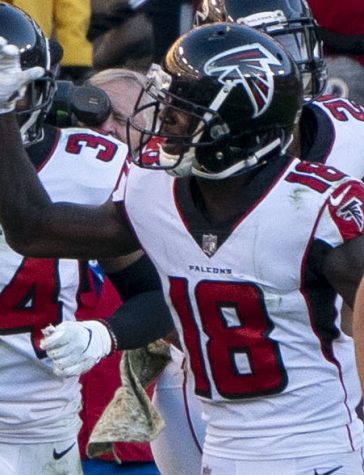 No one expected Calvin Ridley to be the Falcons leading receiver since he's on the same team as Julio Jones. Not only is he the Falcons lead receiver in receiving yardage and touchdowns, he is also leading the entire league with 239-yards and four touchdowns. Ridley has found a nice early season groove with his quarterback Matt Ryan and with Jones possibly looking at time out due to injury, his targets may see a slight increase. Fantasy owners who drafted Ridley should be ecstatic with his production and should continue to ride his hot streak. According to FantasyFootballCalculator.com Ridley was mostly drafted in the fourth-round, and already he's put up better numbers than any receiver drafted before him, making him a top steal.
Cam Newton- Quarterback- New England Patriots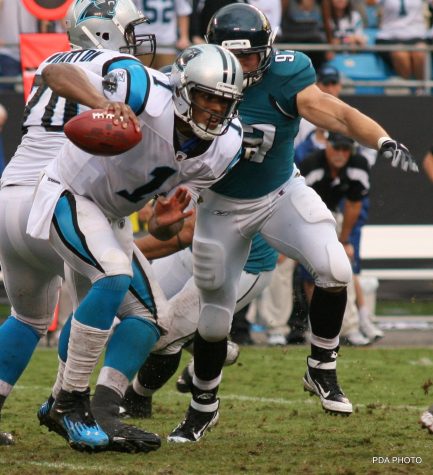 Playing for a new team seems to have done Cam Newton some good, especially when looking at his fantasy numbers to start the season. Newton may throw an interception or two every week which will always give fantasy owners headaches, but he will always be able to produce on the ground when his arm isn't working for him. Although his passing numbers aren't great, 'Killa Cam' has already scored four rushing touchdowns, helping him rank as a top five fantasy quarterback scoring wise so far. On average, Newton was drafted in the 11th-round according to Yahoo Sports. His late round draft position may be attributed to fantasy owners doubting that he would mesh with his new team and New England head coach Bill Bellicheck. Newton has put those doubts to rest and has shown he is set for a big year. Owners who drafted Newton in later rounds are rejoicing in the resurgence of the former MVP quarterback. Look for Newton to continue to put up big numbers for owners and remind everyone why he was the 2015 NFL MVP.
Stefon Diggs- Wide-receiver- Buffalo Bills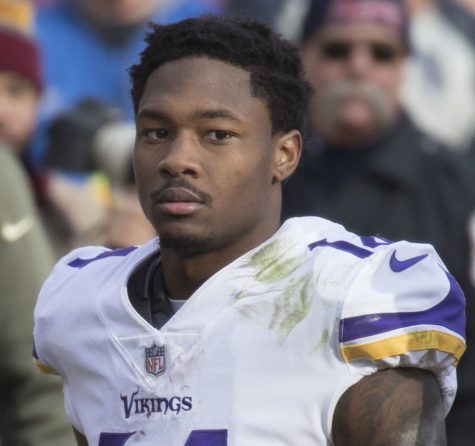 Another player succeeding on a new team is Stefon Diggs. The new addition to the Buffalo Bills leads the league with 239-receiving yards (tied with Ridley) and scored a touchdown while collecting 153-yards in week two. Now entering his sixth NFL season, the veteran receiver has something to prove this year after being traded away to Buffalo by the Minnesota Vikings for multiple draft picks. The Bills have a young quarterback in Josh Allen that will be targeting Diggs even more as the season progresses. As Diggs builds more chemistry with Allen, his numbers should only increase. Diggs was available in the later rounds of most drafts which makes him a bonafide steal.
Matt Ryan- Quarterback- Atlanta Falcons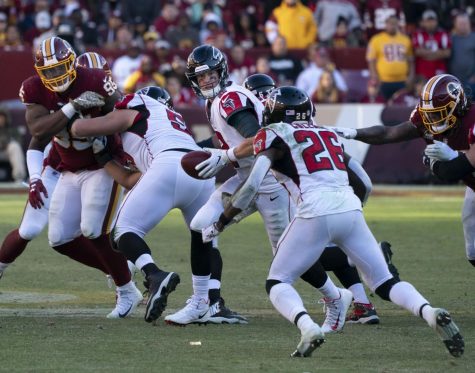 The veteran signal caller has consistently been a solid fantasy performer, so for him to be available in later rounds was mostly due to recent trends in draft strategies which see quarterbacks being drafted late.Yahoo Sports saw him average a seventh-round draft position which is incredible for a player of his pedigree. Ryan has been off to a hot start and the team's 0-2 record is not a reflection of his performance so far. The Falcons love to throw the football and Ryan could sling the ball with the best of them. Even though Julio Jones is going through some injury problems at the moment Ryan has a deep threat to target in Calvin Ridley. Owners who drafted Ryan should start him each week he is available.
Leave a Comment
About the Contributors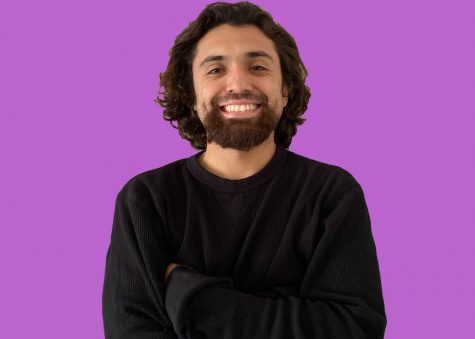 Jesse Espitia, Staff Reporter
Jesse Espitia is the former sports editor of SAC.Media. He has traveled the world to cover soccer or what he calls "futbol." He also covers other sports, politics, local/international news, pop culture and crime.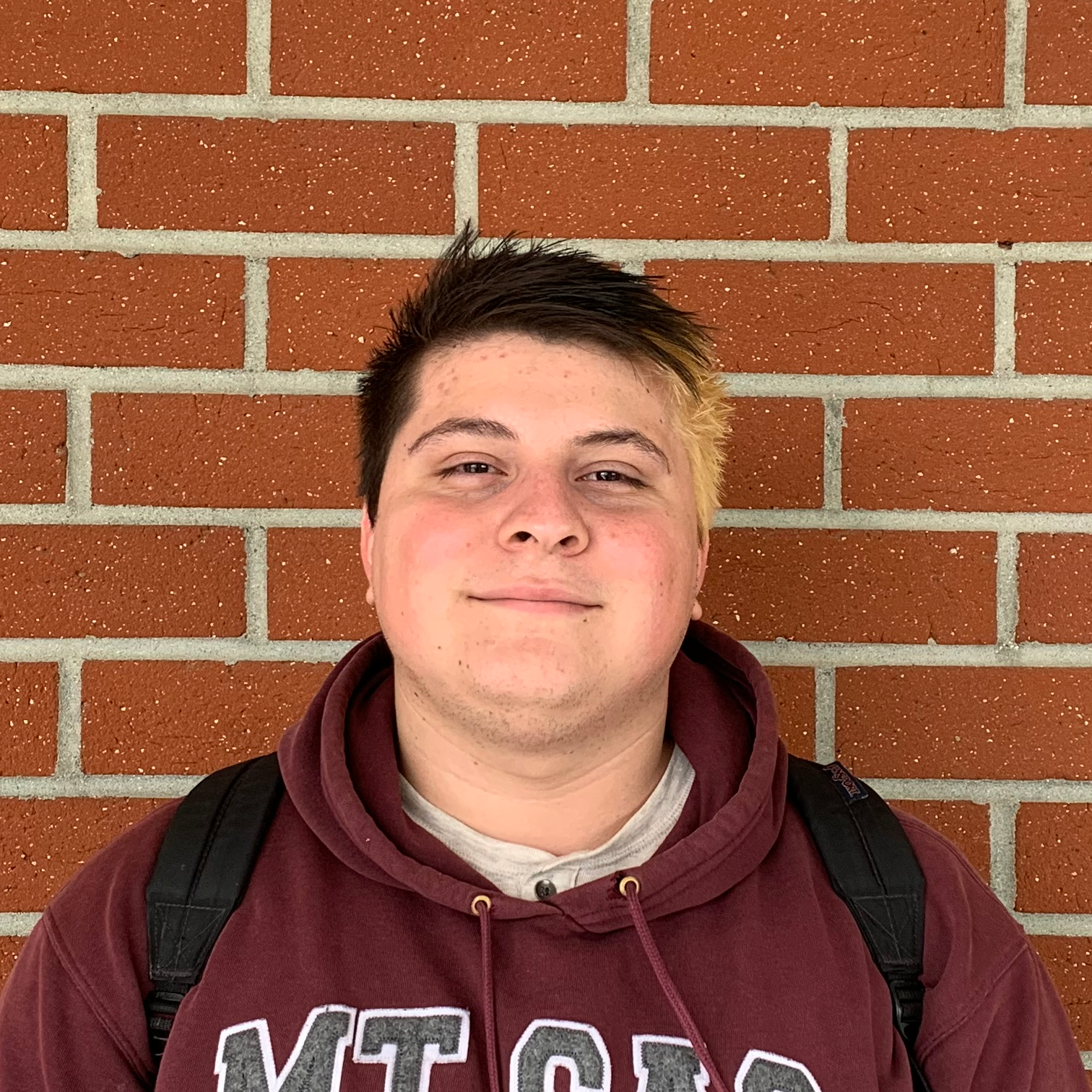 Angel Romero, Author
Angel Romero is a sports writer for SAC.Media.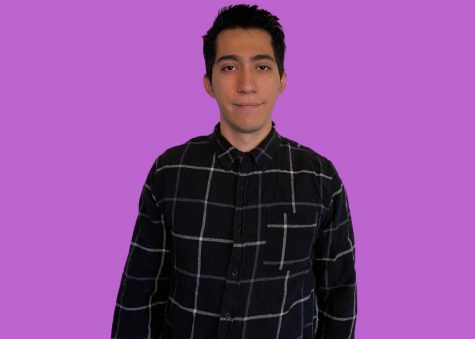 Eric Tadeo, SACDawgs Editor
Eric Tadeo is editor of SACDawgs, a sports series highlighting the Mt. SAC athletes on SAC.Media. He is also a sports and news reporter for SAC.Media.