First Female Welding Instructor Blazes the Trail
Torches burn as Jhin joins the Mt. SAC Welding Program staff
Eight years ago she took a seat in a classroom not knowing she would find her passion and make history by teaching that exact course. On the first day of the 2020 Fall semester, adjunct professor, Bella Jhin, became the first female welding instructor at Mt. SAC.
Professor Jhin started her journey by pure coincidence. She was almost done getting her degree in sign language when, by fate, she signed up to take welding as an elective.
"That's when I found my love for welding and changed my major to welding technologies," Jhin said. "It's definitely an art, It takes a lot of time and patience to learn. As long as you don't mind getting a few burns every once in a while, it's a lot of fun."
Welding Department co-chair, Dan Garcia, said "It's probably been about 10 years since [Bella] first enrolled. And in the last 10 years, the enrollment of our female students has increased pretty dramatically. [But] when she first came to the program, there weren't as many female students."
"It takes a lot of dedication for any student to get through the program. And to be one of the few female students, I think it took focus and dedication," Garcia said.
Finding her passion was the easy part. After graduating, she moved to Utah where she joined the Millwright Union. In a male dominated work environment, she faced many struggles.
"My biggest struggle was my own confidence and being taken seriously in the workplace," Jhin said. "It was hard to be confident because the men on the worksites would see me as a young gal without much experience."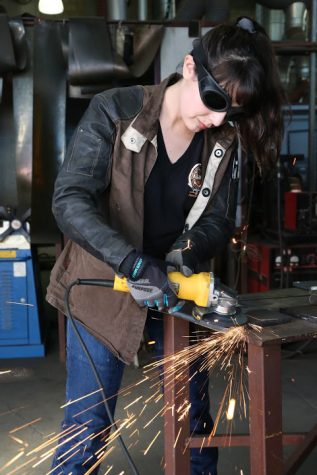 "Sometimes it is challenging. I felt that I had to work twice as hard to be taken seriously," Jhin said. "I never gave up and I worked hard to prove myself. Then eventually they saw that I meant business and they accepted me as one of their own."
As she powered through the difficult times, she realized how amazing her co-workers were. They became like family.
"I have had a lot of great men help me in the field. They showed me that the construction industry isn't just for men," Jhin said. "If you are willing to work hard and be dedicated to your profession, gender should no longer be an issue."
Jhin became so good at welding that she began to teach those around her. She taught on the weekends for about a year at a local union hall near Salt Lake City. She remembered how much joy it brought her.
"I really enjoyed helping other union members learn," Jhin said. "The looks on their faces when they started to get the hang of it was what really drew me into the idea of teaching as a career."
But Jhin wanted to teach where she fell in love with her passion: at the Mt.SAC welding program.
"For Bella coming in here, it's not like I gave her the opportunity. I wanted her to have the opportunity to do this but she earned the opportunity because she's damn good," Garcia said.
But for Jhin what drew her back was the faculty.
"When I was a student I had the honor of having amazing teachers. If it wasn't for my first welding teacher, Dan Garcia, I wouldn't be doing what I love now," Jhin said."He really inspired me, and gave me the confidence to really pursue welding as a career."
Garcia remembers Jhin as a hard worker. When it was time to work she would get in the welding booth and show nothing but concentation.
"She was kind of quiet, sort of introverted, not really not really out there, but a diligent, hard worker," he said. "She was focused. If we had a couple of different projects that are kind of tricky, that take a lot of concentration, she was the kind of student who just shut up and do her work."
Although Professor Jhin is the first female welding instruction ever at Mt.SAC, she hopes to be so much more.
"I enjoy helping people discover what they are passionate about," she said. "I feel that if I can inspire more females to go outside their comfort zone and pursue something off the beaten path they might find something that they love, like I did."
Jhin understands that achieving your goals isn't easy, but she hopes that people remember that, "working hard, a great attitude, and having pride in what you do will lead you to success."
View Comments (1)
About the Contributor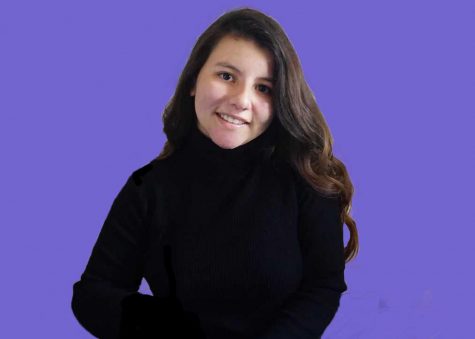 Vanessa Feliciano, Somos Editor
Vanessa Feliciano is the Editor of Somos, SAC.Media's Latinx platform. She can usually be found at the nearest country concert or baseball game. Vanessa hopes to one day be a sports broadcaster.