Start/Sit Fantasy Football Week 4
Our sports staff has some picks for fantasy football owners looking to do research before Sunday
We are now headed into Week 4 of the fantasy football season and this week has some exciting matchups. Our staff has put together our picks on who we think you should start on your fantasy football team and who you should bench this week. This week's picks are listed below.
Eric Tadeo's Picks
Start: Quarterback- Jared Goff – Los Angeles Rams
Those that took a chance on Jared Goff in their draft should be satisfied with his early returns. Last week he threw for over 300-yards and had two touchdowns against a strong Bills defense. This week he will look to continue his success against the lowly New York Giants who allowed 343-yards passing to San Francisco 49er's second string quarterback Nick Mullens. With receiving weapons like Robert Woods, Cooper Kupp and Tyler Higbee, I would expect Goff to account for at least 25 points this week in standard league formats.
Start: Wide-receiver – DeAndre Hopkins – Arizona Cardinals
At this point how can you not start DeAndre Hopkins? Yes it is true, he hasn't found the endzone very much scoring just one touchdown so far, but he is clearly already Arizona quarterback Kyler Murray's favorite receiver. Hopkins was targeted 16 times in the season opener and 12 times last week. Look for Hopkins to post about 100-yards and at least one touchdown this Sunday.
Start: Running Back Alvin Kamara- New Orleans Saints
I know first hand the amount of damage Alvin Kamara can do to your team. He's just a fantasy machine. Since the Saints' star wide-receiver Michael Thomas has been out with an injury, Kamara has become the team's best receiver and runner. He currently leads the Saints in receiving yards as well as rushing yards and can accumulate points in a hurry. The Detroit Lions were torched by Green Bay Packer's running back Aaron Jones in Week 2 and I believe Kamara will have similar results against the Lions in Week 4.
Sit: Quarterback- Cam Newton- New England Patriots
"Super Cam" is facing the Kansas City Chiefs in Week 4. The Chiefs defense made life difficult for Baltimore Ravens quarterback Lamar Jackson on Monday Night Football in week 3. The reigning MVP was held to under 100 passing yards by the Chiefs and Jackson only completed 53.6% of his passes. Newton cooled down significantly last week against the Las Vegas Raiders after erupting for 444 total yards and three touchdowns the week prior. ESPN has also reported that Newton tested positive for COVID-19 on Friday, which means Newton will be out for the foreseeable future. Fantasy owners should quickly find a replacement to take Newton's place this week if they haven't already.
Sit: Quarterback-Nick Foles-Chicago Bears
I still have to see more from Foles this season before I consider him a QB1. If you don't have a better option at quarterback then go ahead and start Foles, but he is going up against a Colts defense that has only allowed 132-yards passing per game this season. I'd sit him this week.
Sit: Quarterback-Carson Wentz-Philadelphia Eagles
Boy, what a disappointment Wentz has been. He only has three touchdowns compared to six interceptions. Until he proves otherwise I would stay away from him. Owners should have dropped him yesterday.
Angel Romero's Pick
Start: Defense and Special Teams -San Francisco 49ers
This may not be a glamorous pick because of all the injuries the San Francisco 49ers have suffered on defense, but their Week 4 opponents the Philadelphia Eagles rank 24th in offense according to team offensive rankings on ESPN.com. The Eagles also lead the league in giveaways. Philadelphia will also be starting rookie Jalen Hurts at quarterback who will be making his first career NFL start. The past two weeks the 49ers have only allowed 22 points on defense. Look for the 49ers defense to stifle the Eagles offense in Week 4.
Sit: Running Back – Josh Jacobs – Las Vegas Raiders
After his Week 1 performance that saw him score three touchdowns Las Vegas Raiders runningback Josh Jacobs has been a must start every week. However, his Week 4 matchup against the stout Buffalo Bills defense could hinder his fantasy performance this week. The Bills run defense is ranked eighth in the NFL, so fantasy owners should be weary about starting Jacobs this Sunday. Bills quarterback, Josh Allen, has also been playing at an MVP level all season and he doesn't look like he will be slowing down. Allen is capable of scoring points in bunches so the Raiders may find themselves trailing early which could force the Raiders to pass the ball instead of giving Jacobs more touches.
Jesse Espitia's Picks
Start: Running Back-Jonathan Taylor- Indianapolis Colts
The rookie from the University of Wisconsin-Madison has had a solid start to the season scoring at least one touchdown in each game he's played in so far. This week he will face the Chicago Bears defense that hasn't had much success stopping the run this season. The Bears secondary is their strength and the Colts will be forced to run the ball. Taylor should see an increase in touches this week.
Start: Running Back-Jerick McKinnon- San Francisco 49ers
The 49ers play against the Philadelphia Eagles this week and Jerick McKinnon owners should start him with confidence. McKinnon has scored a touchdown in each week this season and is also a receiving threat out of the backfield. Although the Eagles have yet to allow a 100-yard rusher this season, the Eagles are 0-2-1 on the season and played against the Bengals in Week 3 which resulted in a tie. The 49er's starting running back Raheem Mostert has also been listed on the team's injury report with a knee injury and his usage will most likely be limited. If Mostert sits out, McKinnon should see an increase in carries this Sunday and should have a good outing this week.
Start: Wide-receiver- D.K. Metcalf- Seattle Seahawks
The Seahawks wide receiver has had a fantastic start to the season churning out consistent stat lines for fantasy owners. Metcalf lines up on the opposite side of stud receiver Tyler Lockett, and with defenses having to put so much attention on Lockett Metcalf has put up some solid numbers on the year, averaging 99-receiving yards per game according to Yahoo sports.
Metcalf has also hauled in a touchdown in each game this season, and is coming off a 110-receiving yard performance against the Cowboys in Week 3. Start Metcalf if you're lucky enough to have him on your team.
Sit: Wide-receiver-T.Y. Hilton- Indianapolis Colts
If you still haven't already cut T.Y. Hilton to try and find someone on the waiver wire you should think twice before starting him this week. Especially before you make the mistake of starting him in his Week 4 matchup against the Chicago Bears thinking he will break out of his slump. Hilton has yet to top 60-receiving yards in a game this season and has yet to catch a touchdown. His production has been dismal to say the least. Hilton's recent poor performances, combined with the fact that the Chicago Bears defense has yet to give up a receiving touchdown this season, are reasons why Hilton should stay on your fantasy bench this week.
Sit: Wide-receiver- A.J. Green- Cincinnati Bengals
After making his return to the field this season after suffering through injury riddled seasons in the past, A.J. Green is not the player he once was. The talented wide-receiver used to be a fantasy monster and many owners (myself included) thought Green would be productive this season even if he was only a fraction of his former self. So far his performances have been underwhelming. Part of this may be attributed to having a new quarterback in, rookie Joe Burrow. Burrow, however, has been performing well, so the issues with Green's production aren't because of his quarterback. Green has yet to haul in a touchdown this year and has yet to tally over 55-yards in a game this season. Green was once a big play threat, but this season Green's longest catch was for 15-yards. The decision to sit Green is more based upon his performances than on his matchup against the Jacksonville Jaguars.
Sit: Any player on the Tennessee Titans or Pittsburgh Steelers-
This pick is pretty self explanatory for fantasy owners. According to an ESPN report, the teams had to postpone their Week 4 matchup after the Tennessee Titans had some players test positive for COVID-19. The Steelers and Titans are therefore forced into a non-traditional bye-week. Fantasy owners will need to move any Steelers or Titans players on their roster to the bench this week.
Leave a Comment
About the Contributors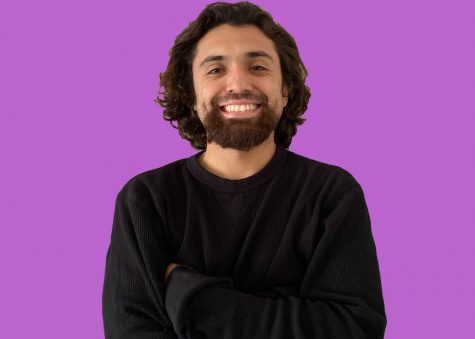 Jesse Espitia, Staff Reporter
Jesse Espitia is the former sports editor of SAC.Media. He has traveled the world to cover soccer or what he calls "futbol." He also covers other sports, politics, local/international news, pop culture and crime.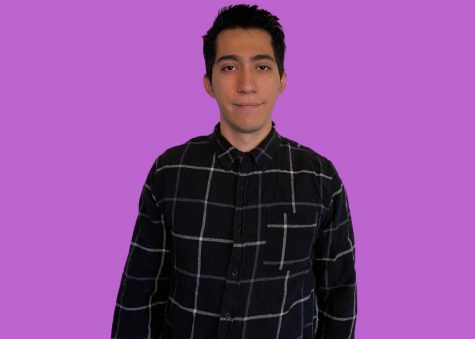 Eric Tadeo, SACDawgs Editor
Eric Tadeo is editor of SACDawgs, a sports series highlighting the Mt. SAC athletes on SAC.Media. He is also a sports and news reporter for SAC.Media.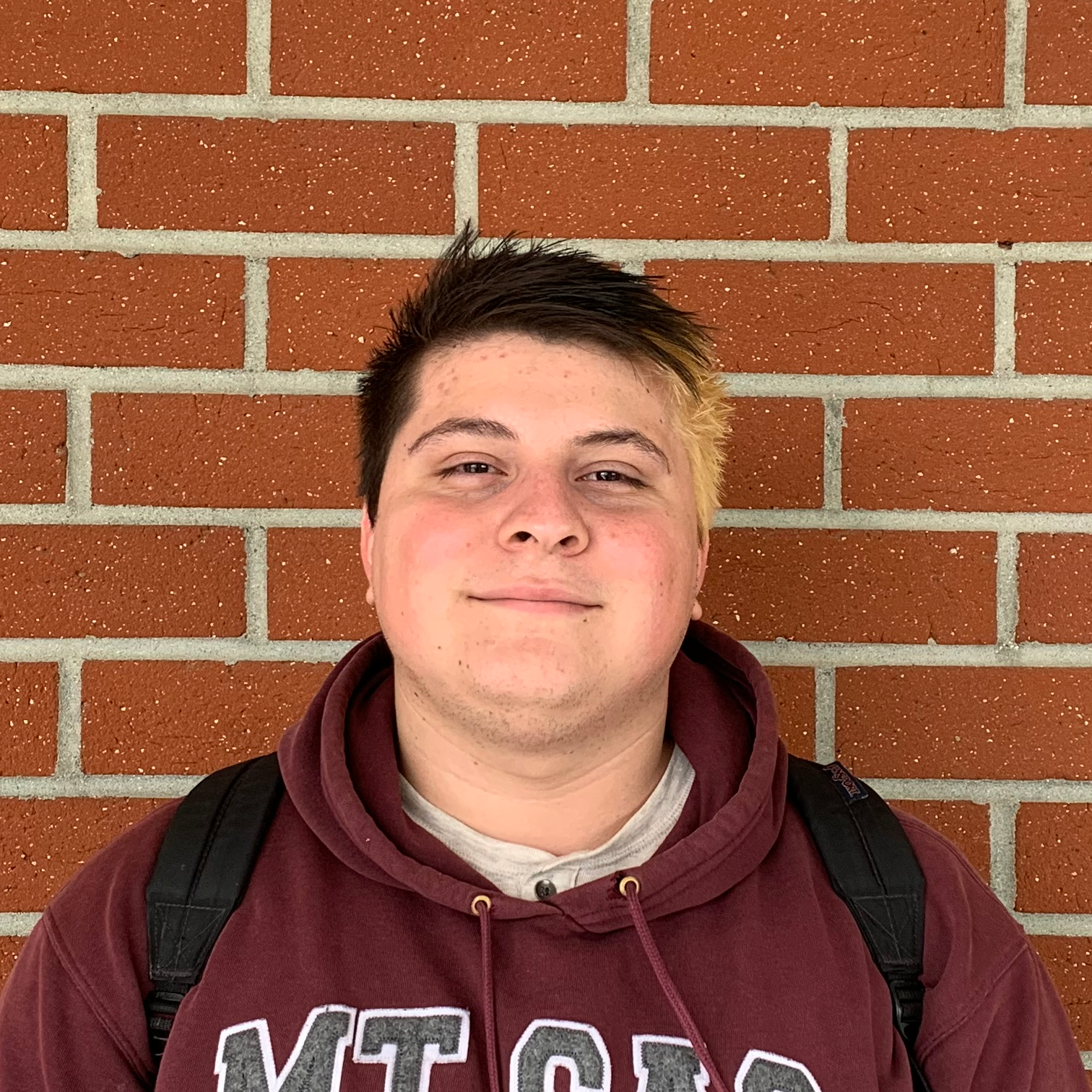 Angel Romero, Author
Angel Romero is a sports writer for SAC.Media.