Big Budget Cuts for 2020-2021
The Mt. SAC Board of Trustees adopts college budget, addresses cuts
On Wednesday, Oct. 14, the Mt. SAC Board of Trustees met on YouTube live for their regularly scheduled meeting and discussed the adopted 2020-2021 college budget. The budget is cut from last year's budget and will affect the campus community.
The budget temporarily cuts pension liabilities and cost of living adjustments. Additionally, the appropriations limit will subject $185.9 million out of the college's $363.2 million budget. These changes were made with the confidence of reducing a potential deficit to get through the anticipated fiscal shortfall.
Morris Rodrigue, vice president administrative services, said, "there's still a lot of variables that could happen here, but the positive note is they made the budget with the deferrals. Right now, what they're showing in terms of projections on income statewide is that we're outperforming what the state estimated on the revenue side."
According to Rodrigue, one of the major components that has to be dealt with is the enacted deferrals. Rodrigue said that the $1.45 billion statewide has become larger than anything that has been dealt with in the past. He said that this resulted in a flat budget rather than a cut budget, which would lead to $45.1 million to Mt. SAC.
This can be deferred from one year to the next year, which would run from February 2021 to June 2021. He further discussed the Strong Workforce Program SWP and Student Equity Achievement Program. Rodrigue said that these programs were held flat by the time it reached the final budget, and remain at 2019-2020 spending levels.
This has led to these programs receiving funds on the condition that districts are to establish on-campus food pantries or host regular food distribution.
This defers the governor's budget proposal to create a system of support programs, and provides $10 million of ongoing support for immigrant legal services.
The board discussed the COVID-19 Response Block Grant that had been one of the special funds received as a response to the pandemic.
Rodrigue said, "that was in the state budget and it was on top of the regular care dollars that we have."
This has provided $120 million in one-time funds from state and federal funding to support basic needs, student learning loss, distanced learning, mental health services and other essential needs that can be provided by Mt. SAC.
The board has also provided enrollment management information during their meeting. Decline in enrollments has not declined drastically after having to move all courses online. As of Sept. 24 enrollment is down 7.9%. The largest percentage of students who dropped out were males of color between the ages 18 and 29.
Board of Trustees President, Laura Santos, said that online learning at home is more difficult for students who come from multigenerational homes and families with essential workers.
The board also discussed the Community Workforce Agreement, CWA, which received both support and opposition from public comments.
In addition, a hotly-contested community workforce agreement was eventually amended after hours of discussion. The agreement, which would limit construction bidding and apprenticeship opportunities to unionized local businesses, was caught between calls and letters from citizens. Trustee Gary Chow, representative of Area 2, was the only member to abstain from the vote and instead led the charge in amending the contract.
"I think there are benefits to the PLA agreement, but I'm looking at this contract as it is currently written, [and it's] like we're buying a car and deciding on the features later," Chow said.
Kevin Garrett, president CEO of Associated Builders and Contractors in Southern California, voiced his opposition.
Garrett said, "we are strongly opposed to the CWA. The PLA discriminates against 83% of the California construction workforce. The PLA keeps local nonunion contractors and their employees from working on projects. Because of this discrimination many companies do not bid on projects with PLAs in place, and leads to less competition and higher prices for tax payers."
The contested 4-3 vote to carry the motion only passed after the collective decision to add the following text, "in that the projects are defined and limited to all project work pursuant to prime multi-trade construction contracts that exceed $500,000 and all subcontracts flowing from these prime multi-trade contracts and all prime specialty contracts for project work that exceed $100,000 and all subcontracts flowing from these specialty contracts, as amended."
During public comments, California Sen. Connie Leyva expressed support for this agreement.
"As proposed, the CWA will prioritize residents, veterans and students to work on projects under the college's bond program," Leyva said. "I believe this opportunity will strengthen our local community and improve the lives of residents."
It was also announced at the meeting that Mt. SAC is set to be used as a voting center for the upcoming November election. The college was previously used as a voting center for the March primary election and if approved, will continue to be part of the new electronic voting system for Los Angeles County.
The Mt. SAC Board of Trustees will be meeting again on YouTube live on Nov. 4.
Leave a Comment
About the Contributors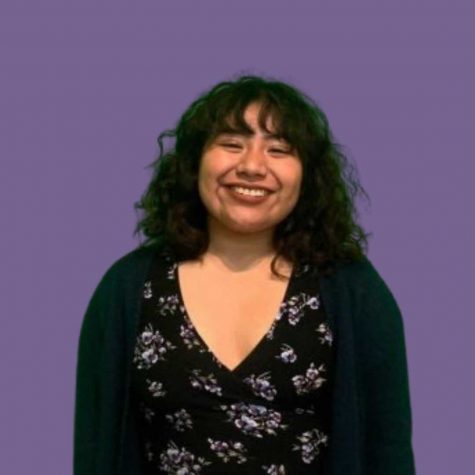 Nathaly Hernandez, Staff Reporter
Nathaly Hernandez is a writer and reporter for SAC.Media. She hopes to land a career as a fashion journalist in the future.
Stephen No, Staff Reporter
Stephen "Steph" No is a communications/journalism double major at Mt. SAC. He also freelances in the esports industry. When he's not writing or watching The Office, Steph is probably ordering a Baja Blast at the nearest Taco Bell. Stephen is a staff writer and reporter for SAC.Media and Substance Magazine.