Dodgers Win Game 5
LA Dodgers are one game away from winning their first world series in 32 years
The pressure was on for the Los Angeles Dodgers on Sunday, specifically their longest tenured player. A day after their bizarre loss to the Tampa Bay Rays on the last out of Game 4, the Los Angeles Dodgers once again put their faith into the left arm of Clayton Kershaw.
After the embarrassing loss that included two errors on the final play of the game, the Dodgers were hoping for a repeat of Kershaw's Game One performance to bounce them back into a World Series lead. Kershaw did not disappoint.
The Dodgers provided Kershaw with an early cushion after runs by outfielder Mookie Betts and shortstop Corey Seager put them up 2-0 in the first inning. After solo home runs by Joc Pederson and Max Muncy, Los Angeles increased their run total to four giving their pitching some run support to work with. After the quick offensive start, the game was Kershaw's to lose.
"We expect 'Kersh' to go out there and be Kershaw. He's done it for a very long time. He's been in big moments like this and he's always up to the challenge" said shortstop Corey Seager during a pregame press conference.
Kershaw grinded for 5.2 innings before being pulled and pitched well enough to earn his second win in this World Series. Kershaw registered six strikeouts in the win and passed Justin Verlander for the most strikeouts in playoff history. It is a career milestone that can alter the narrative built on Kershaw and his past struggles in October.
The key moment for Kershaw and the Dodgers came in the bottom of the fourth inning with the Dodgers leading 3-2. Rays center fielder Manuel Margot, who had reached base on balls, successfully stole second base and made it to third base after the attempt to get him out resulted in a Dodgers error. The Rays had runners on first and third with two outs when Margot attempted to steal home. Quick reflexes from Kershaw and catcher Austin Barnes resulted in Margot getting thrown out at the plate to end the inning and prevented the Dodgers from losing their lead.
Kershaw talked about the crucial out in a post game interview. "I wasn't really anticipating it; I've talked to first basemen in the past, Muncy and I've talked to him about it as well. 'When I come set I don't really see the runner so you got to yell at me if they start going.' He was yelling at me; so instinctively I just kind of did it and that was a big out for us right there," said Kershaw.
Dodgers relief pitcher Blake Treinen recorded the save to close out the Rays and give Los Angeles a 3-2 World Series lead. The Dodgers are 27 outs away from catching what has eluded the franchise for 32 years: a World Series championship.
Tony Gonsolin will start for the Dodgers in Game Six of the World Series and the Rays are expected to start Blake Snell. First pitch of Game Six is on Tuesday at 5:08 p.m. Pacific Time.
Leave a Comment
About the Contributor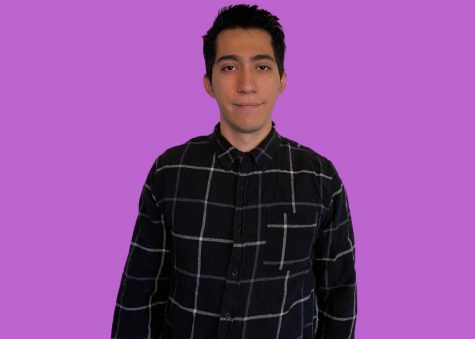 Eric Tadeo, SACDawgs Editor
Eric Tadeo is editor of SACDawgs, a sports series highlighting the Mt. SAC athletes on SAC.Media. He is also a sports and news reporter for SAC.Media.