PAC-12 Football Returns to Action
After the season was postponed due to COVID-19, the PAC-12 football season will begin this Saturday
The PAC-12 football conference will resume play this Saturday, Nov. 7, after postponing the season earlier this year. The NCAA football season has been well underway in other states, but players from California schools have been sidelined during the COVID-19 pandemic. The PAC-12 postponed the start of their season as a precaution to the virus, and will be starting their season this weekend. The other NCAA conferences that postponed the start of their seasons were Mountain West, the C-USA conference and the MAC conference.
Fans are still waiting to see how the late start for PAC-12 will affect the National College Football Playoff considering other teams have already played well into the already shortened season.
The first week of the PAC-12 season will feature some marquee matchups between some of the best programs in the conference. The University of Oregon will be playing against Stanford University and the game will be nationally broadcast on ABC. The University of Southern California will also be playing against Arizona State University in the first week of the season.
Former Mt.SAC running back Rachaad White transferred to Arizona last season and is looking to make his debut for the Sun Devils this Saturday against the USC Trojans.
Donnie Bills, a personal fitness instructor, and CEO of Metaray Athletics, spent some time training with White prior to his transfer to ASU. Bills thinks that Saturday's ASU game against USC is the biggest game in the city, since it is the first college football game being played in Los Angeles due to COVID-19. "No question without a doubt all eyes [will be] on number 3," Bills said. "I mean the kid's just different, versatile, strong, fast, smooth. The inertia that's created when his meta touches the pavement is just remarkable."
The electric running back was a huge part of the Mt.SAC football program's success last year and it will be interesting to see White's transition to Division I football.
For the full PAC-12 broadcast schedule click here.
Leave a Comment
About the Contributor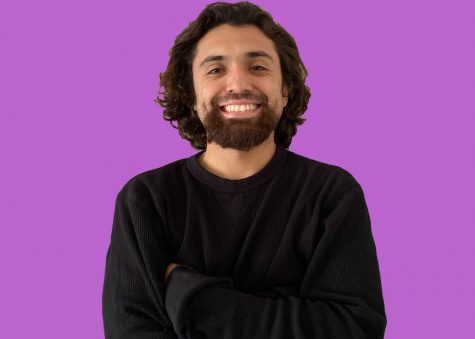 Jesse Espitia, Staff Reporter
Jesse Espitia is the former sports editor of SAC.Media. He has traveled the world to cover soccer or what he calls "futbol." He also covers other sports, politics, local/international news, pop culture and crime.