A President With a Plan
President-elect Joe Biden announced his upcoming plans to handle the coronavirus pandemic.
Yesterday, President-elect Joe Biden introduced his new 13-member coronavirus task force consisting of only doctors and health experts which includes Vivek H. Murthy, who served as the surgeon general during the Obama administration and Rick Bright, former head of Biomedical Advanced Research and Development Authority who spoke out against the Trump administration's handling of the crisis.
"Dealing with the coronavirus pandemic is one of the most important battles our administration will face, and I will be informed by science and by experts," Biden said Monday.
Task force members are to work with state and local officials to create public health and economic policies to combat the virus. Biden plans to call upon governors to adopt statewide mask mandates and provide clear public health guidance, including information about social distancing and limitations on large gatherings.
Biden also congratulated Pfizer on their progress for a COVID-19 vaccine in an official statement. Pfizer records that their trials are more than 90% effective in preventing COVID-19 in participants without evidence of prior SARS-CoV-2 infection.
Statement by President-elect Biden on Pfizer's vaccine progress: pic.twitter.com/eOiLZnqO8N

— Biden-Harris Presidential Transition (@Transition46) November 9, 2020
Today, the President-elect urged for lawmakers to quickly pass new coronavirus relief as Democrats and Republicans have still not negotiated terms on a second stimulus package.
"One of the urgent things that need to be done is people need relief right now — right now: small businesses, people who are about to be evicted from their homes because they can't pay their mortgage, unemployment insurance," Biden said.
Via his new presidential transition website, Biden has concreted his financial plans for the country. On the site, Biden states that he will provide aid to governments to ensure that essential workers aren't laid off, extend COVID crisis unemployment insurance, provide a comeback package for Main Street businesses and entrepreneurs, immediately create new jobs to put people back to work and fight to protect and expand the Affordable Care Act.
With the U.S. recording more than 100,000 new cases a day and the worst economic crisis since the Great Depression, Biden's immediate calls to action come at a crucial time for American citizens.
Leave a Comment
About the Contributor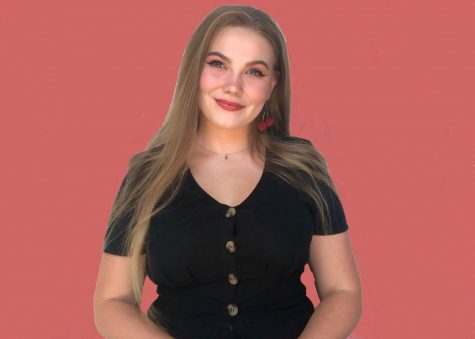 Jaylen Minnich Hall, News Editor
Jaylen Minnich Hall is the news editor for SAC.Media. She is student at Mt. SAC majoring in journalism and hoping to have a career in A&E news.