Christmas Movie Starter Pack
Commence this Christmas season correctly this year by watching some Christmas classics during this time of COVID-19
Now that Thanksgiving has passed it is time to break out the Christmas trees, blast the Christmas music and start planning gifts for family and friends. With COVID-19 cases surging at the moment, gathering in large gatherings is discouraged so staying in and watching movies is an option for all.
It's time to get cozy on your couch with your Christmas tree's twinkling lights in sight as you sip on a cup of hot chocolate and indulge in some favorite Christmas movie classics this holiday season. Here are a few movies to get your Christmas movie marathons started this holiday season.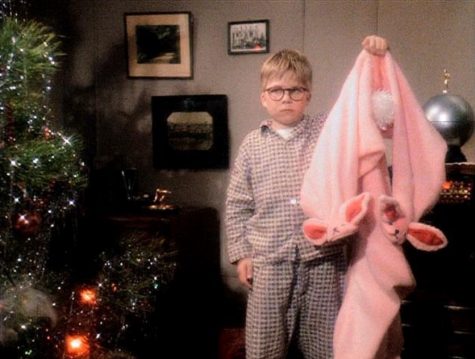 A Christmas Story
To begin this Christmas movie starter pack with a bang, the first movie up is the family comedy classic "A Christmas Story." This movie is a family favorite and is often associated with a leg lamp and is notorious for the line, "you'll shoot your eye out, kid!"
"A Christmas Story" follows a little boy named Ralphie Parker. During the film Parker spends a lot of his time dodging a bully and fantasizes about his ideal Christmas gift: a Red Ryder air rifle. Although this is the extent of Parker's worries in the film he finds himself at odds with his irritable father but consoled by his loving mother. In the film, Parker struggles with making it to Christmas with his glasses and hopes still intact. This movie will have you laughing with your loved ones and can be streamed on Hulu.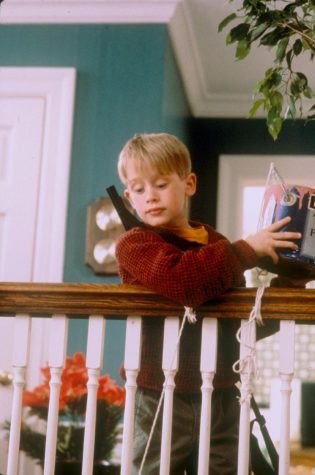 Home Alone
The next movie we have in line is "Home Alone." In "Home Alone" the storyline is about a bratty boy named Kevin McCallister. The day before he and his family are going on a family trip to Paris for Christmas he is forced to sleep in the attic for acting out. The next morning as the McCallister's are rushing to make their flight they mistakenly leave without Kevin. Kevin wakes up to find himself home alone in an empty house and believes that his wish to have no family has come true. His excitement disappears when he finds that two con men are trying to rob his family's home. During the film Kevin is faced with having to protect his home- alone. "Home Alone" has numerous exciting scenes that will have you wondering what is going to happen next. if you haven't seen it already and can be streamed on Disney Plus.
The Polar Express
Moving on to the next Christmas favorite, "The Polar Express" is a film that is focused on a true adventure based on the beloved children's book by Chris Van Allsburg. In the film a doubtful young boy takes a chance and hops on a train ride to the North Pole to visit Santa Clause. On his journey, not only does he make a friend or two, but he ultimately journeys on a path to self-discovery where he learns that the wonders of life never fade for those who believe. One of these wonders of life is the belief in Santa Claus. This movie is packed with nail biting scenes and scenes that can't help but put a smile on your face. "The Polar Express" can be streamed on platforms such as Vudu, YouTube and fuboTV.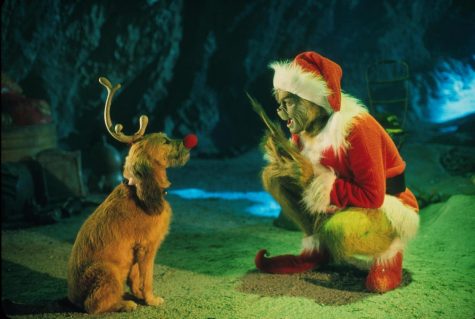 How the Grinch Stole Christmas
"How The Grinch Stole Christmas" with Jim Carrey is a movie that enthralls you into the town of Whoville. Within this town there are all sorts of sights to see, from the Whos, to the buildings to even the grinch himself. In this live-action adaptation of the children's tale by Dr. Seuss, the grinch concocts a plan to ruin Christmas. He is joined by his dog, Max, when they come down from their mountaintop home and sneak into town to steal anything and everything related to the Christmas holiday from the Whos. Things do not go as planned when he encounters a little Who girl that goes by the name of Cindy Lou Who. This Christmas classic will have you laughing and can be streamed on Netflix.
The Night Before
A movie that is not as classic as the others, but will have you laughing nonetheless is "The Night Before." Disclaimer: this movie is not for the whole family and its directed audience is adults as it is rated R. With this in mind, the movie follows a group of lifelong buddies that always spend Christmas Eve together. This year, as Isaac prepares to become a father, the friend group realizes that their annual tradition is coming to an end. They decide that they need to make this year's Christmas Eve as memorable as possible. This is a Christmas movie to be watched with friends and can be streamed on Vudu, YouTube, Google Play and iTunes.
Leave a Comment
About the Contributor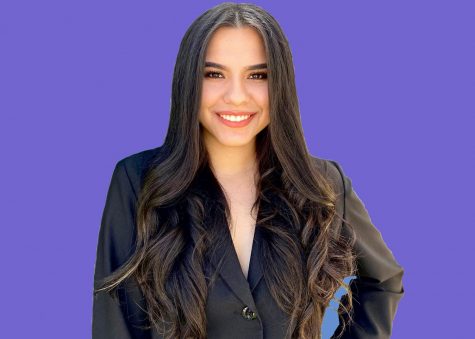 Delilah Perez, Arts & Entertainment Editor
Delilah Perez is the Arts and Entertainment editor at SAC.Media. She is also a part of the editing team of the Latinx platform Somos and is part of the public relations and social media team for the Mt. SAC journalism program and its student publications. Delilah has a passion for writing, and in her free time, she enjoys watching movies, going to concerts, and spending time with her family.