Chancellor Continues Diversity Equity Integration plan
Updates on the California Community Colleges Diversity, Equity and Inclusion Integration Plan
On Dec. 2, 2020 the California Community Colleges (CCC) Chancellor's Office held a webinar to update on the Diversity, Equity and Inclusion Integration (DEI) Plan. During the meeting nine representatives from every CCC division presented their DEI progress, ongoing plans and commitments for the future.
The Diversity, Equity and Inclusion Integration Plan and the CCC's Call to Action was previously adopted and adapted prior to this meeting. The overall goals for these was to implement new and reevaluate old systems, procedures, curriculum and biases regarding diversity and equity.
Superintendent/President Martha Garcia spoke on behalf of the Chief Executive Officers of the Community Colleges (CEOCC) and explained their Racial Equality and Inclusive Excellence Taskforce. This task force is composed of 17 CEOs across CCC regions that are dedicated to creating an action plan to serve as the blueprint for DEI activities, collaborating with different constituent groups to ensure cross functional collaboration work is achieved and aligned and providing updates and final report outcomes to share with the Chancellor's Office.
"It takes courage to do this work, it takes courage to prioritize it, it takes courage to lead conversations that may make people uncomfortable," she said. "Yet our students deserve it and we are committed as CEOS to do this work because it is the right thing to do."
Governing Board Member Mark Evilsizer representing the CCC Trustees, brought forth their goal to persuade all 442 trustees in the state to support DEI as well as their individual work groups. These work groups consist of workforce data and needs, hiring for diversity, mission statements, CEO plans, celebrating diversity, professional development and mentoring and faculty evaluation and exit interviews.
Vice President of the Student Senate for CCC, Katherine Squire, presented a timeline of accomplishments and ongoing objectives from her division. Some of these included adoptions of their proposed DEI statements in September and their upcoming DEI Town Hall to hear from the students about the work on the campus on Dec. 9.
Dr. John Stanskas, the Immediate Past President of the Academic Senate for CCC, focused on the goals to reevaluate curriculum and acknowledge the bias and prejudice of institutions.
"…I want to leave you with the idea that leaders transform institutions," he said. "…We need to ask all of us to be informed, use an equity lens and lead that transformation."
The Faculty Association of CCC (FACCC) was represented by their President, Dr. Debbi Klein. She highlighted the changes made towards a more diverse organization, including the creation of the People of Color Committee and incorporation of cultural humility training into the Board's annual orientation.
She said that the FACCC's mission is to, "inform, educate, empower and advocate for faculty in service to students and the communities of California."
Dr. David Williams, Vice President of Academic Affairs, covered the two goals for the CCC Chief Instructional Officers. The first is to implement equitable practices to ensure educators of color have equal opportunities to be hired on campus and advance to leadership roles. The other is to look within institutional and organizational structures to ensure that they are operating from an antiracist perspective. He also highlighted the importance of student roles and voices in the CCC groups and committees.
The Association of Chief Business was represented by Assistant Superintendent and Vice President of Business and Financial Affairs Dr. David Williams, who established their focus on training and professional development alongside DEI. Integration of cultural competency training, celebration of diversity, and partnerships with the Association of Chief Human Resource Officers (ACHRO) and CCC Campaign for College Opportunity (CCCCO) were included in these focuses.
ACHRO representative Vice Chancellor of HR Gregory Smith, explained his division's role in collaborating to publish inclusive practices and models in hiring and outreach. This included sub-category work groups focusing on tasks like developing equity-focused screening criteria, writing and conducting equity-minded interviews and creating diversity retention strategies.
Jessie Ryan Executive Vice President of Campaign for College Opportunity was the last to speak. She said,
"I think we know that with COVID compounded with racial reckoning, this is absolutely the right moment in time for us to double down on our effort to insure diversity, equity, and inclusion are more than just catch terms; that they are the heartbeat of everything we do in policy and in practice on our campus communities."
The meeting adjourned with CCC Chancellor Eloy Ortiz Oakley saying that the changes these committees and divisions want to see are within their control and thanked them for their continued effort and progress.
Leave a Comment
About the Contributor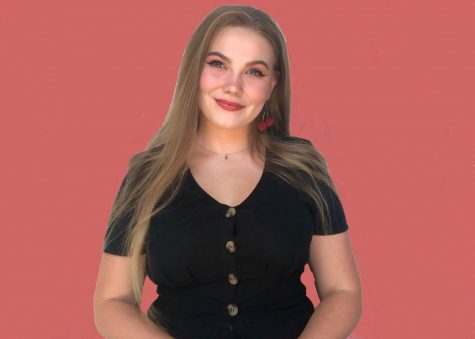 Jaylen Minnich Hall, News Editor
Jaylen Minnich Hall is the news editor for SAC.Media. She is student at Mt. SAC majoring in journalism and hoping to have a career in A&E news.