Top 5 Fantasy Performers from the 2020 NFL Season
SACDAWGS editor Eric Tadeo who won the championship for his fantasy football league this year gives his top five fantasy performers of the 2020 NFL season
With the fantasy football season over, and the NFL playoffs starting this week, it's time to give away the fantasy MVPs for the season. These players single handedly carried their teams and were consistently reliable in racking up points all season for their GMs.
Davante Adams – Wide receiver – Green Bay Packers
As someone who drafted Davante Adams this year, I know first hand what Adams has done this season. Adams averaged over 20 fantasy points per game, including three games with at least 30 points. Even with "Tae" missing two games, he managed to top all wide receivers in total fantasy points with 300.9, 15.5 more points than second place Tyreek Hill. Adams finished the regular season with 115 catches and 18 touchdowns (both franchise records). His best game was Week 4 against the Houston Texans where he scored 38.1 fantasy points after catching two touchdowns and collecting 196 yards. Adams also had a 37 point performance in week 16, which helped his fantasy owners on championship Sunday.
Alvin Kamara – Running back – New Orleans Saints
Alvin Kamara was an absolute fantasy monster this season—and that is an understatement. He was on top in terms of fantasy points for a non quarterback, totaling 336.3 on the year. Kamara is exactly what you are looking for in a fantasy player: a running back that can run and catch touchdowns. Kamara started the first seven weeks with at least 15 points including two games of over 30 points. The Saints running back  only failed to score at least 15 points three times this season and to top it all off, Kamara scored over 50 points during championship week.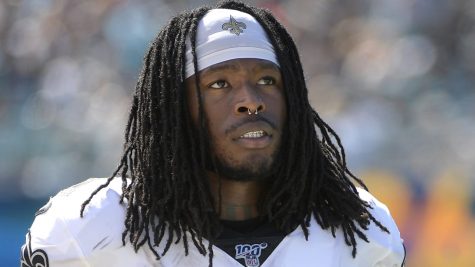 Derrick Henry – Running back – Tennessee Titans
Having a 2000 yard rushing season gets you a lot of fantasy points. NFL MVP candidate Derrick Henry bulldozed his way through defenses and wrecked opposing fantasy owners. Henry had four games of at least 35 points this season and nine games of at least 15 points. His best game of the fantasy season was against the Houston Texans (seems to be a theme) where his 212 rushing yards and two touchdowns were good for 39 points. Yes, his championship week was a letdown because he was locked down in snowy Green Bay, but his overall season was too great to leave off this list.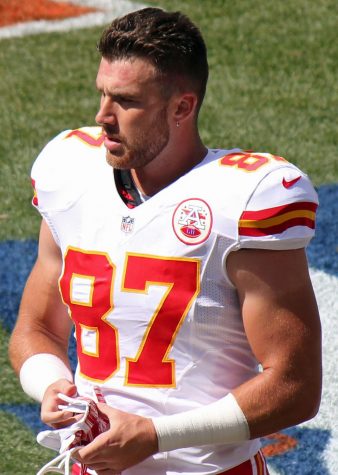 Travis Kelce – Tight end- Kansas City Chiefs
I would not have won my league without the talents of tight end Travis Kelce. He was the MVP of my championship winning team. Tight end is traditionally a position that most fantasy owners stream, but not when you have Kelce. At a position that is one of the lowest scoring, owners knew what they were getting from him week in and week out—a minimum of at least 10 points. Kelce had 13 weeks with at least 10 points, 10 weeks with at least 15 points, and six weeks with at least 20 points. All Kelce owners had to do since week one was start Kelce at tight end and never touch that slot again the rest of the season (excluding bye weeks, of course!)
Josh Allen – Quarterback- Buffalo Bills
You have to include the 2020 fantasy scoring leader on this list. Although he won't win NFL MVP, he should be considered for the 2020 fantasy MVP. Allen finished the season with 405.6 fantasy points (including week 17) and only scored less than 15 points one time. His best game was against the Denver Broncos where he scored 37.66 points. Allen owners knew he was able to throw for multiple touchdowns each game, but his ability to run for touchdowns is what made him a real threat. Like many others on this list Allen was also a top performer on championship Sunday where he was the top quarterback with 32.3 points.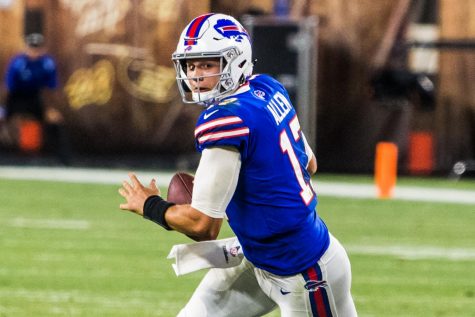 Point totals listed are based on scoring from Yahoo Fantasy.
Leave a Comment
About the Contributor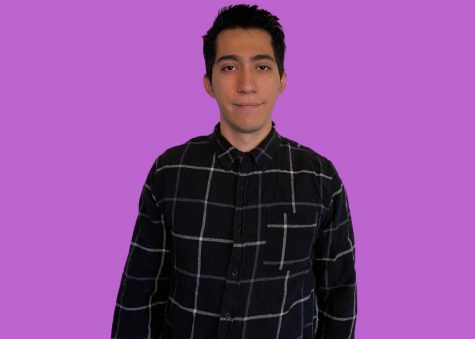 Eric Tadeo, SACDawgs Editor
Eric Tadeo is editor of SACDawgs, a sports series highlighting the Mt. SAC athletes on SAC.Media. He is also a sports and news reporter for SAC.Media.