Sheriffs Search for Gunman after Child Shot in La Puente Shooting
A five-year-old boy was rushed to the hospital after being shot in the leg by an unknown gunman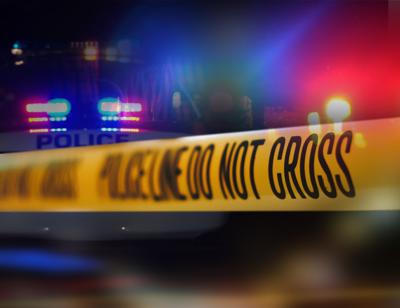 Update: Jan 14, 2021, 4:01 p.m.:
The City of La Puente released a press release regarding last night's shooting, saying, "this cowardly assault occurred only one night following the decision by the La Puente City Council, in a unanimous vote, to add nearly a half million dollars in additional police services to combat violence."
The press release said that suppression units were scheduled, and gang units were dispersed in the La Puente and adjoining county area.
"We are asking for the community to step forward and help identify these criminals who shoot and run,
assault and flee, and who have placed no value on the lives of our residents. The evil is not the police or
the City Council, it is the monsters among us who decide they have the right to take a life. We are
coming for you," read the release.
Anyone with information regarding any crimes they are aware of is asked to call the Industry Sheriff Station (626-330-3322) or Crime Stoppers (855-847-6227).
Jan 14, 2021, 3:36 p.m.:
A five-year-old boy was shot in the leg last night around 9:00 p.m. in La Puente, near Nelson and Sunkist Avenues, according to the Los Angeles Sheriffs Department.
The child was reportedly sitting in the car while his mother was unloading groceries in their driveway when the shots rang out, one of the bullets hitting the boy in the leg. His mother and uncle took him to Queen of the Valley Hospital in West Covina. He was shortly released in stable condition to his parents.
Eyewitnesses described a dark, newer model four door Nissan Altima seen leaving the scene of the crime.
According to a tweet posted by @LaPuente626sgv, a local social media news page, the suspect was described by eye witnesses as a hispanic male in his twenties.
Vehicle was described as a newer model Maxima. Suspect was a male Hispanic in his 20's.

— LaPuente626sgv (@LaPuente626sgv) January 14, 2021
No further information is known about the motive of the shooting.
This is an ongoing story.
Leave a Comment