LA County Begins Distributing Vaccinations
Testing sites are being converted to speed up vaccinations, L.A. County residents can look for pop-up testing locations
Los Angeles County is the first county in the United States to reach more than 1 million COVID-19 cases. As of Jan. 17, there have been 1,014,662 cases and 13,848 recorded deaths.
On Jan. 16, the Los Angeles County Department of Public Health confirmed the first case of the United Kingdom COVID-19 variant. The person had stayed in L.A. then traveled to Oregon where they are quarantined.
Although the vaccine is available, it will be some time before everyone who wants it can be given one. L.A. county is still in Phase 1A of vaccination, which only vaccinates healthcare workers. Phase 1B is estimated to begin this month for persons 65 years or older and those at risk of exposure. The next phase, which includes educators, is expected to begin in early February.
But the plan of speeding the vaccination process is being implemented, some of the testing sites are being turned into vaccination sites. They are Dodger Stadium in Los Angeles, Fairplex in Pomona, California State University Northridge, Six Flag Magic Mountain in Valencia, The Forum in Inglewood, and L.A. County Office of Education in Downey.
Twitter user @Yourhorrorshow posted that there were long lines at Dodger's stadium as healthcare workers queued to get the first round of vaccinations.
https://twitter.com/Yourhorrorshow/status/1350627545998270466?s=20
Even though some of the testing sites are being converted, there are still many testing sites available. Many pop-up testing sites can be found online.
Some local testing sites would require an appointment, Driver's License or a form of identification and insurance information if available. Some locations and dates include Jeff Seymour Family Center in El Monte on Jan. 18-19 and 25-26, Liberty Community Plaza in Whittier on Jan. 19-23 and 26-30 and Potrero School in El Monte on Jan. 21 and 28.
Leave a Comment
About the Contributor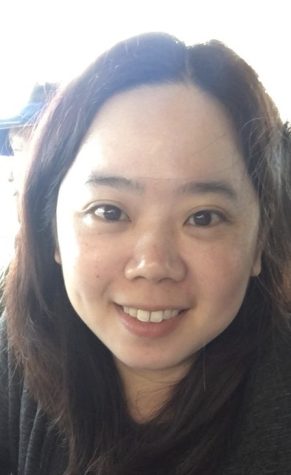 Christie Yeung, Managing Editor
Christie Yeung is Managing Editor and former features and gaming/tech editor of SAC.Media. She falls somewhere between a nerdie or a foodie, or is both. She likes to spend her spare time playing video games, listening to music, and watching funny videos on Youtube. She has a sweet tooth and has no immunity against anything with Nutella on or in it.