Joe Biden Officially Inaugurated
Joe Biden's Inauguration speech highlighted the need for unity amongst the pandemic, racial injustice and climate change.
This morning at the Capitol, Joe Biden and Kamala Harris were inaugurated as the 46th President and Vice President of the United States. Harris was sworn in as vice president by Justice Sonia Sotomayor and Biden was sworn in as president by Chief Justice John G. Roberts Jr.
Former President Donald Trump did not attend the ceremony as announced prior in a tweet. This was an agreed upon decision between Biden and himself. Former Vice President Mike Pence did attend.
Patriotic musical performances were made by Jennifer Lopez, Bruce Springsteen, Garth Brooks and Lady Gaga singing the national anthem. Amanda Gorman was the youngest poet to read an original piece at an Inauguration.
"This is democracy's day, a day of history and hope, of renewal and resolve," said Biden at the opening of his speech.
His main focal point was the need for unity in the country. He reiterated that in order for the major difficulties in the country to be faced, the nation would first have to come together again.
"This is our historic moment of crisis and challenge, and unity is the path forward," He said. "And so today, at this time, in this place, let's start afresh, all of us. Let's begin to listen to one another again."
Coronavirus, racial injustice, white supremacy, climate change, growing inequity, the spreading of misinformation and hurt foreign policy were all issues Biden talked about dealing with during his presidency.
Biden closed his speech by restating his promises as the new President, "I give you my word, I will always level with you. I will defend the Constitution. I'll defend our democracy. I'll defend America."
This inauguration comes in the wake of the insurrection of the capitol only a couple of weeks prior, in which Senate Majority Leader Mitch McConnell spoke upon yesterday.
"The mob was fed lies," he said. ""They were provoked by the president and other powerful people."
Pablo Unzueta, 26, journalism major at Cal State Long Beach, attended the inauguration
"There was definitely a release of tension during his [Biden's] speech", he said. "But it was also eerie because of the pandemic and the riot."
Unzueta said that the capitol was heavily guarded with many security checkpoints and downtown boarded up.
"At the north west end, theres a mix of celebration, mix of anti-abortion protestors, national guard and earlier Trump supporters who were heckled out," he said.
Antonio Solorio, 21, DACA student, says that Joe Biden's election has brought many smiles to the DACA and DREAMer community.
He said, "I believe it has to do with the promises he [Biden] made."
"I'm happy to have a president who cares and wants to provide opportunity for the DREAMer community," he said. ".. this involves DREAMErs who aren't DACA recipients, those who are, and those who are illegal immigrants paying taxes in the U.S."
Leave a Comment
About the Contributor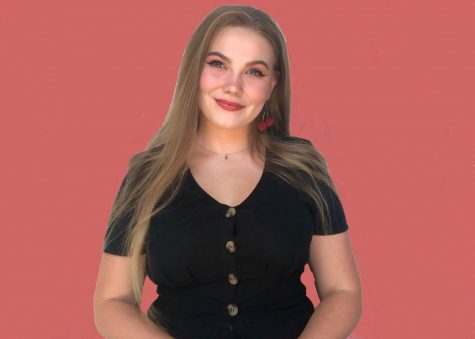 Jaylen Minnich Hall, News Editor
Jaylen Minnich Hall is the news editor for SAC.Media. She is student at Mt. SAC majoring in journalism and hoping to have a career in A&E news.