Binge Worthy Shows to Watch Today
Maybe your daily list of shows to watch has been getting stale, here's some fresh material to spice up your binge watching
It's the second month of 2021 and already there is much anticipation for new and upcoming tv shows to be released. The new year comes with new shows that are being added to different streaming platforms such as Netflix, DisneyPlus and other ones as well.
With COVID-19 still present, staying indoors and indulging in shows that provide humor or comfort has been the staple form of entertainment for many to get through this time. Shows that we've seen before give off a sense of familiarity and provide comfort during these unprecedented times and new shows allow the possibility to escape the current reality of COVID-19 for a while. Whether you're watching your favorite show for the fifth time or trying to find something new to watch, here are a few shows that have the ability to enthrall anyone.
Bridgerton
"Bridgerton" is a romance show that takes place in the Regency era of England – a period in the 19th century when the culture of etiquette, balls and fashion ruled. During the show we see the siblings of the powerful Bridgerton family attempt to find love. Each Bridgerton is unique in their own way and their individualities are revealed with each episode. The first season is mainly focused on Daphne Bridgerton, who is growing into British high society as a debutante. During this era status mattered most when finding a partner. While status matters to Daphne, finding love is also a huge factor for her. She wants to make the right choice and the first season shows the challenges she endures to find her perfect match, including an unrequited affection and an anonymous gossip columnist. "Bridgerton" can be streamed on Netflix and has been renewed for a second season.
Wandavision
"Wandavision" is one of this year's most talked about shows. "Wandavision" is a sitcom based on the Marvel Comics characters Wanda Maximoff, also known as Scarlet Witch, and Vision. The show is the first of its kind in the Marvel Comics Universe and it is essential to watch in the sequence of films to understand the future films to come. New episodes are released weekly and pay homage to the unique decades of television. Within the sitcom Wanda and Vision are married and they experience life together rather quickly as different stages of their lives are rushed through the decades. Their married life appears normal but subtly twisted as small hints from unnatural glitches and a creepy sensation makes them feel like they are being watched from the outside. The show is unparalleled and can be streamed on DisneyPlus.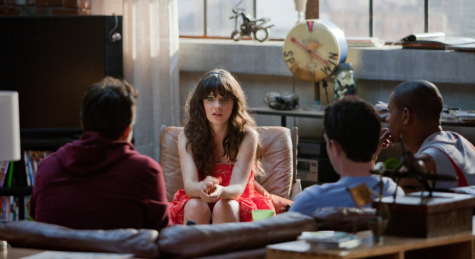 New Girl
"New Girl" is a sitcom that revolves around a girl named Jess, played by Zooey Deschanel. Jess finds herself as the "new girl" when she starts living with three quirky guys in their apartment after a break up. In this show you watch Jess and her new roommates navigate living together, their careers, their romantic relationships and overall significant life experiences. Each character adds something different to the group and through all of their shared experiences they all become best friends. "New Girl" will not only have you laughing but reminiscing about the good things in life, especially friends. "New Girl" can be streamed on Netflix.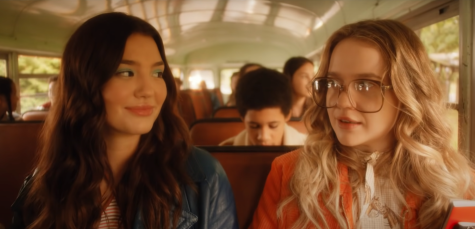 Firefly Lane
The show "Firefly Lane" is new to Netflix and is about two best friends named Tully and Kate. Tully and Kate met on Firefly Lane when they were young girls and are still friends 30 years later. Tully has always been popular and well liked by others while Kate is the awkward, cautious one out of the two but even with such differences their friendship has lasted. As adult women they lead different lives as Tully is a celebrity and Kate is a mom and an aspiring journalist. Within the show there are numerous flashbacks that give insight to the different households both women grew up in and what they've endured in life thus far which brings together a show with no dull moments. "Firefly Lane" is a must-see show that can be streamed on Netflix.
Leave a Comment
About the Contributor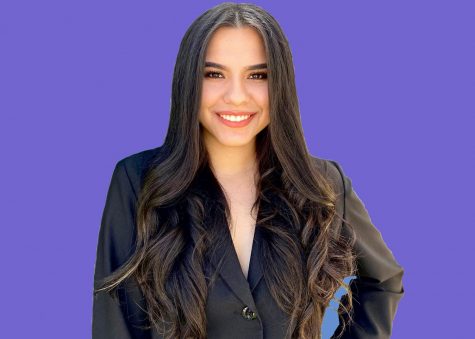 Delilah Perez, Arts & Entertainment Editor
Delilah Perez is the Arts and Entertainment editor at SAC.Media. She is also a part of the editing team of the Latinx platform Somos and is part of the public relations and social media team for the Mt. SAC journalism program and its student publications. Delilah has a passion for writing, and in her free time, she enjoys watching movies, going to concerts, and spending time with her family.