SAC Dawgs Making An Impact Post-JUCO
Rachaad White, Chris Jackson and Connor Helsius gear up for the 2021 football season
Every year, Mt. SAC welcomes new Mounties to add to the prestigious history of the football program, which has a legacy that spans generations and multiple state and national championships. In the same way, four-year institutions across the nation welcome former Mounties who set off to continue that legacy on their own after leaving their mark on the program.
Running back Rachaad White was one of those individuals last year. After recording 1,264 rushing yards and 10 touchdowns in his final season at Mt. SAC in 2019, White went off to set Arizona State University on fire. In just four games this past season, White averaged 10 yards per carry and totaled six touchdowns for the ASU Sun Devils.
He also finished the season strong with 151 receiving yards on eight receptions. However, it was during the last game of the season that he really started to shine. Tearing up the field against Oregon State, he had 158 yards on the ground and two touchdowns, including a season long 55 yarder.
The stage is set for another exciting season for the ASU running back in 2021 and it is clear White has lofty goals.
"My expectation for this team is to win the Rose Bowl," White said. "I feel like our team is capable of shocking the world."
As ASU turns the page heading into the 2021 season, White is only focused on improving his physicality and adding to the numbers he posted on the field last season. The key, he says, is in his preparation.
"I am approaching this season totally different from my first," White said. "From just my professionalism and my preparation each and every day, just trying to work harder than I have ever before to reach a life changing goal and just be the best in the nation at running back."
White and the Sun Devils will have big games scheduled this season against the USC Trojans and will also travel to Provo, Utah, where he will face off against fellow Mountie and SAC Dawg brethren, Chris Jackson at Brigham Young University.
Jackson had a great season at wide receiver with BYU last year, as well as the opportunity to play with quarterback Zach Wilson, a projected first round pick in the upcoming NFL Draft.
After recording six receptions in his first season at Division 1A, Jackson has been working to be a more significant part of the offense in his second year and now has another offseason to familiarize himself with the BYU playbook.
"I've been working on route running, understanding leverage and really learning how to read a defense," Jackson said.
Another season in the top 25 is on the horizon for BYU, but just being ranked falls short of Jackson's expectations.
"The goal is to stay undefeated," Jackson said. "I believe we can win everything."
Former Mounties at defense were also well represented last year with linebacker Connor Helsius completing his first season at the University of Texas at El Paso, recording a tackle in every game he played.
Despite the UTEP Miners finishing with a 3-5 record and going without a win in conference play, Helsius made the most out of his experience in El Paso.
"Playing for UTEP has been an amazing experience for me," Helsius said. "The brotherhood of our team has held strong, going from a Mountie to a Miner has forged me as a man to be a better person and looking back I wouldn't change a thing."
The excitement heading into the 2021 season seems to be at an all-time high and Helsius is banking on new UTEP defensive coordinator Bradley Dale Peveto to take the Miners to the next level.
"With the new defensive coordinator in place everything is going a lot smoother," Helsius said. "This offseason has been treating me well and I'm feeling the healthiest, fastest and strongest I've ever felt."
As football programs across the country prepare for their upcoming seasons, and a return to some semblance of normalcy remains on the horizon, these former Mounties will look to take every opportunity in front of them, not only to find their greatness, but also to add the Mountie legacy.
Leave a Comment
About the Contributor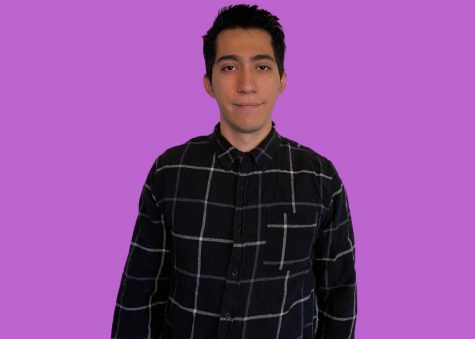 Eric Tadeo, SACDawgs Editor
Eric Tadeo is editor of SACDawgs, a sports series highlighting the Mt. SAC athletes on SAC.Media. He is also a sports and news reporter for SAC.Media.