Former Mountie Soars to an Undefeated Season
Defensive back D'Ondre Robinson becomes a breakout star at the University of Texas Permian Basin
Over the course of many decades, the Mt. SAC football program has produced Super Bowl-level talent like Don Warren, Antonio Pierce and Max Montoya to name a few. It's also no surprise that playing for the Mounties can often translate into quick success in the next level of college football for many athletes. University of Texas Permian Basin defensive back D'Ondre Robinson is no exception.
Robinson was a vital contributor to the UTPB Falcons' undefeated 5-0 season in which they became Lone Star Conference Spring Football Champions. He accounted for four interceptions and has been one of the leaders for a defense that only allowed an average of 11.2 points per game.
After the pandemic made the future of a season questionable, being able to play in 2021 came as a blessing for many programs around the country. UTPB being cleared to compete was a win for Robinson and the team.
By the time the first game against Southern Nazarene University finally arrived, the team's excitement was undeniable.
"I was jumping all over the place, cartwheeling, I was doing a whole bunch of crazy stuff," Robinson said. "We came such a long way in such a short time we knew what we were capable of doing."
That high energy seemingly fueled Robinson's game as he came away with two interceptions against Southern Nazarene and finished the season with four total interceptions. The other two interceptions came in the fourth quarter against Western New Mexico. That performance broke the school record for most interceptions in the fourth quarter.
Together the Falcons' defense has a total of 10 interceptions in four games. Robinson credits their breakout season to his coach's scheme and film study.
"They put us in good positions to be successful and a lot of times I end up lucky and in those positions so it looks like I'm excelling at a crazy level, but really the whole defense is so good and everybody is doing their job to the point where it's easy for dudes in the back-end like me," Robinson said.
Mt. SAC head coach Bob Jastrab isn't surprised about Robinson's success after having coached him at the junior college level.
"One thing about D'Ondre is he plays football with a lot of passion and excitement and he's just very intense and you need that spark plug," Jastrab said. "He's a fun guy to be around, he's very competitive, he works hard and he's a great leader for whatever position he was doing."
Robinson's versatility has been on display since his time with the Mounties where he was covering kicks, blocking punts and helping the secondary on defense.
"I just love football and want to be able to help my team in any way possible," Robinson said. "Everywhere I've been people always look to me for a spark. People feed off my energy."
Despite his personal talents, Robinson credits his time at Mt. SAC for helping him develop through his football journey.
"I was new to playing defense, I never played defense in my life, but they walked me through it and they gave me the first steps to becoming a football player," Robinson said. "They really helped me become a smarter player. It made me a better football player overall."
Robinson's quick ability to learn the fundamentals of a new position helped demonstrate his versatile capacity as an athlete for recruiters and his coaches, setting him up with the tools he needed to be successful this year.
Robinson became a leader in tackles and interceptions for the Falcons, even asserting himself in special teams and being a field tilter on defense.
If this record breaking championship season is any indication of what the future holds for Robinson, the Mounties are likely to add another name to the long list of alumni who have grown the legacy of the football program.
Leave a Comment
About the Contributor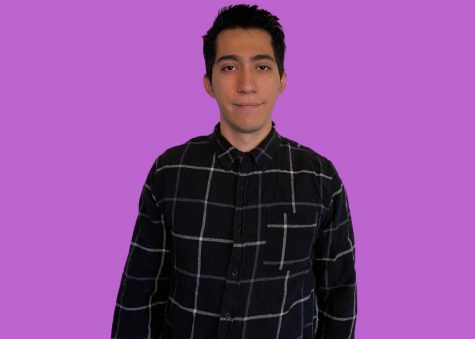 Eric Tadeo, SACDawgs Editor
Eric Tadeo is editor of SACDawgs, a sports series highlighting the Mt. SAC athletes on SAC.Media. He is also a sports and news reporter for SAC.Media.