Editor's Favorite Boba Shops
SAC.Media editors tell you the best local spots for a boba break
In a melting pot of cultures, California is like no other when it comes to culinary diversity. Luckily for us, this means there are a lot of options when it comes to specialty drinks– maybe a bit too many options. So to help you narrow down some of the best boba spots around, here are some of our editor's favorites.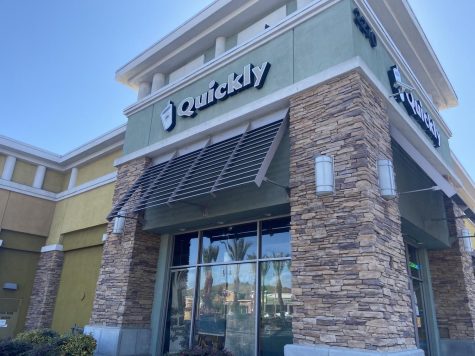 Quickly Boba
This boba shop chain is found all over California but opinion editor Cesar Gonzales frequents the West Covina location. Right across from the local softball stadium Big League Dreams, this spot is in a near-perfect location with food plazas nearby to create the perfect day trip. They have refreshing slushie boba drinks and the typical snacks but they also serve rice bowls for something more filling. However, Gonzales' go-to is green tea with honey lemon and boba, garlic fries, and some spicy popcorn chicken.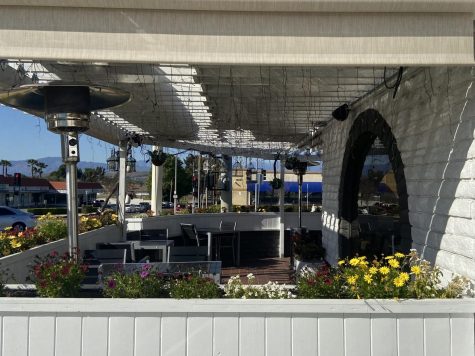 Dragonfly Tea Bar
This local shop in Rowland Heights is truly one of a kind. The ambiance in their outdoor patio is second to none making it one of the most aesthetically pleasing boba shops in town. Twinkle lights, heating lamps, and lush garden plants also make for a fun study spot or a mini photoshoot. There is heavy boba shop competition in Rowland Heights with a shop on nearly every corner but this shop stands out for not only their ambiance but their drive-through as well. Though service tends to be a little slow, the convenience of a drive-through is a rare novelty in the boba shop world and they also have non-dairy and caffeine-free options on their menu which is another rarity. Features editor, Vanessa Feliciano loves to take advantage of their weekday buy one get one for $1.50 drink deal. She also loves their non-greasy and totally customizable popcorn chicken options.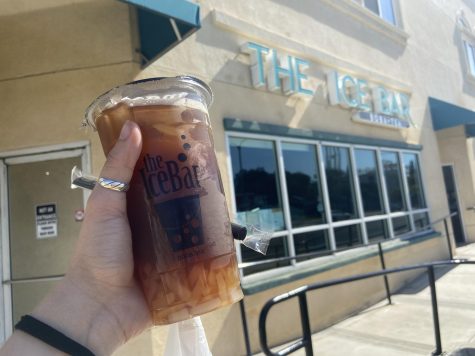 Ice Bar
This simple spot in West Covina has a more traditional boba shop, hang out feel with minimal type modern decor. Before COVID, this was quite the hangout location with board games and mini booths for studying, however, the place is fairly small, and finding a table is not a guarantee. Gaming Editor, Christie Yeung made this place her go-to spot for an order of chicken tenders and taro boba because they have a soy milk option for non-dairy drinkers. Though you might have to get lucky in order to score a seat in the small location, it has the biggest menu of all the editor's favorites. So if you love trying new flavors and mix-matching snacks, this is the spot for you.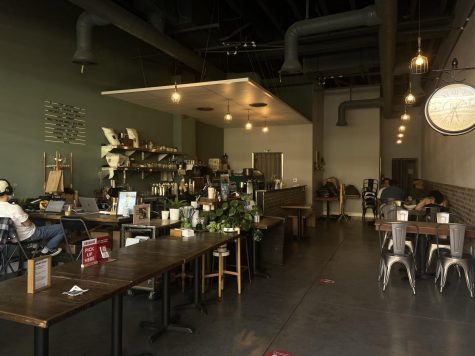 Hideout Cafe
This secret little spot near the Puente Hills Mall is tucked in the back of a quiet plaza but this hidden gem never disappoints. The ambiance is similar to that of a sit-down coffee shop, warm, cozy, and much more mellow than some of the other flashy favorites of the editors. They offer a much bigger menu with full-on entre courses as well as their famous cheesy Hashtag Fries which are their specialty. Their boba is always freshly made and soft and it is perfect to add in my favorite drink, Sweetcheeks, a citrus fruit and black tea blend that is very refreshing. The baristas there are always very attentive and the small location makes for a perfect peaceful getaway to escape from the world. Though drinks are on the more expensive end of the boba shop tier, it is a small price to pay for this small-town feeling boba shop.
Leave a Comment
About the Contributor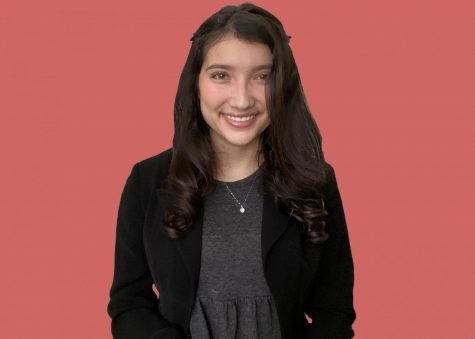 Kristen Sanchez, Features Editor
Kristen Sanchez is the Features Editor for SAC.Media. She also works as part of the the public relations and social media team for the Mt. SAC journalism program and its student publications.