Pandemic Grading Options Extended Through Fall
The Academic Senate voted to extend the excused withdrawal and pass/no pass grading options.
On Thursday, the Academic Senate held their regularly scheduled meeting via Zoom. Besides one item that was postponed to the next meeting, all action items were passed.
The extension of the excused withdrawals and pass/no pass options through the fall 2021 semester was approved after some debate. Member Elizabeth "Beta" Meyer motioned to vote on the grading options for summer and fall separately which was approved by the senate.
Meyer expressed that her department was concerned with continuing these options through the fall semester in which classes are most likely going to be back in person.
"… As a department that transfers students into pre-health and pre-medical programs that do require certain stringency," she said. "My department felt very strongly that the students by fall, if it's face to face, should be back on the regular standards."
"They feel that there's a lot of programs that don't like this level of leniency," she said.
Member Emily Versace argued that although it's been projected that classes will be back on campus in the fall, it's not guaranteed; therefore students must still be given options.
"I feel like the fall is really a giant question mark," she said. "We think we're going to be back on campus quite a bit, but the lives of our students are still in a very rickety place. I feel that it's better to have a policy now for fall that they can count on."
More inclusive prerequisites have been passed to aid non-English speaking and bilingual students.
Many classes require ENGL 68 and/or ENGL 1A before allowing students to register for them. The American Language department and English department have worked together to create prerequisite recommendations for these classes that include American Language classes.
They have determined that AMLA 90 is equivalent to ENGL 68 and that AMLA 1A and its cross listed course ENGL 1AM is equivalent to ENGL 1A. The senate voted to pass the recommendations that would add these requisites to all classes that have ENGL 68 and/or ENGL 1A as a prerequisite.
Member Kelly Rivera explained the "Faculty Primacy on Modality of Teaching Resolution", which firmly states that the faculty has the purview to determine the modality of courses.
Faculty felt that the ability to determine whether courses be taught face to face, partially online, synchronous or asynchronous, is important and should remain in their control as the campus starts to reopen.
The Board of Trustees have reported that no new transmissions of COVID-19 have been reported on campus. As of now, there are over a thousand students currently attending in-person classes.
The CSU Ethnic Studies prefixes, in accordance to the new requirement , have been determined for the campus as such: APIS: Asian American and Pacific Islander Studies; AABS: African American/Black Studies; ETHS: Ethnic Studies; LCAS: Latina/o/x and Chicana/o/x American Studies; and NAIS: Native American and Indigenous Studies.
The next Academic Senate meeting will be held on April 8.
Leave a Comment
About the Contributor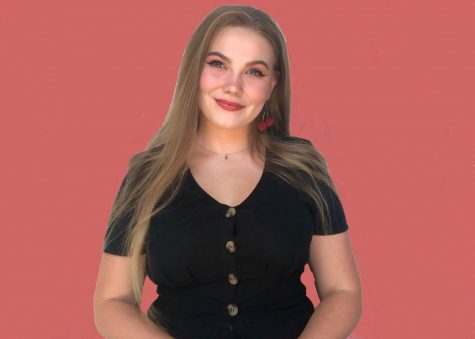 Jaylen Minnich Hall, News Editor
Jaylen Minnich Hall is the news editor for SAC.Media. She is student at Mt. SAC majoring in journalism and hoping to have a career in A&E news.