State Vaccinations Open Next Week
Every Californian 16 and up will be eligible for vaccination on April 15
California has announced that every resident 16 and up will be able to receive the Coronavirus vaccine starting April 15. Right now most of the state is only allowing essential workers, high risk individuals, 50-64-year-olds and COVID-19 clinic volunteers to receive the vaccine. Some counties, such as Riverside, have opened up their eligibility limitations earlier.As of now, over 21 million doses of the vaccine have been administered in California with about 7.4 million residents being fully vaccinated.
On Monday, Los Angeles County eased its coronavirus restrictions to the orange tier of the state's monitoring system.
Movie theaters, restaurants, churches, museums, zoos and aquariums are now back open with 25 to 50% of capacity, while gyms have been increased from 10 to 25%. Card rooms and family entertainment centers can resume indoor operations at 25% of capacity. Grocery stores and other retail operations are open to 75%. Bars have been permitted to reopen service outdoors with a required 8-foot distance between tables and a curfew of 10:30 p.m..
Governor Gavin Newsom announced on Tuesday that the state will reopen by June 15 given that coronavirus vaccines and hospitalization cases remain stable. California currently has the lowest positivity rate for COVID-19 in the country with hospitalizations finally reaching stability.
The state is also planning to end its four-tiered, color-coded system, which has been used to determine risk levels.
"With more than 20 million vaccines administered across the state, it is time to turn the page on our tier system and begin looking to fully reopen California's economy," Newsom said.
Vaccines are free and clinically tested as safe to use. Side effects after the initial shot mpm which mean the vaccine is working. Recipients can still donate blood after vaccination.
The Washington Post has reported that vaccine-induced protection should last a minimum of three months. This does not mean immunity will expire after 90 days, this was simply the amount of time participants were studied. Research is still being done on the length of protection the vaccine allows.
Mt.SAC business student, Christian Valverde, was fully vaccinated less than a week ago.
He said, "the side effects weren't that bad for me."
"The first shot gave me a sore arm for the rest of the day and a little bit the day after," he said. "The second shot just made me very tired and I had a slight fever at the end of the night."
"I'm just really happy I'm vaccinated; I feel a lot safer," he said.
California residents who want to receive the vaccine earlier than the open date may check their eligibility for the remainder of the My Turn website. Appointments for vaccines should be made through each county's website such as San Bernardino or Los Angeles.
For more information about where to book and what to bring to a vaccination appointment visit The COVID-19 Vaccine Distribution Plan in California.
Leave a Comment
About the Contributor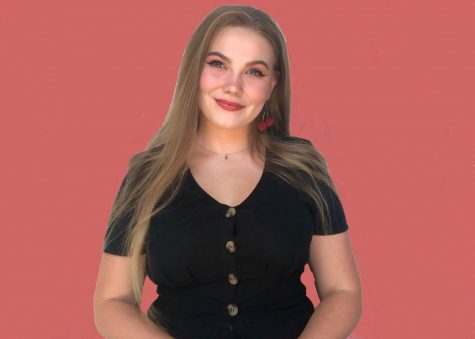 Jaylen Minnich Hall, News Editor
Jaylen Minnich Hall is the news editor for SAC.Media. She is student at Mt. SAC majoring in journalism and hoping to have a career in A&E news.