The Movies are Back but Masks Stay On
The big screen is rolling once again as the movie theaters are opening back up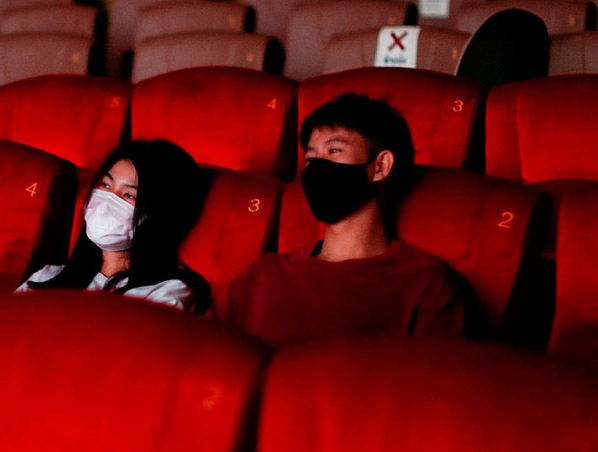 The place where first dates are notorious for occurring, where sneaking snacks into the building are essential and where watching the previews were the second best thing to the actual showing, is finally coming back. Yes, the movie-going experience is returning.
Coronavirus first hit in March of 2020. Since then many things that we once did in our daily lives have changed drastically. From the way we interact with others in grocery stores, to virtual learning, to the numerous ways we used to stay entertained, everything has changed. Movie theaters have also been closed as a result of the pandemic and movie lovers have been stripped of their silver screen, left to wander the Netflix menu.
Luckily, this form of entertainment is returning as movie theaters are reopening, but they are not going to be exactly how they were before the virus. Many have missed the movie-going experience and have been deprived of this activity that allowed them to get out of their house or escape and be able to enjoy any genre of their liking on the big screen.
Theaters such as Regal, AMC, Cinemark and Harkins have been reopening their doors and are back in business. The wave of theaters reopening has been dependent on the county the theater is in but select theaters have been able to reopen as early as March 17. Local theater AMC Puente Hills 20 has reopened where auditoriums are at 40% capacity to ensure social distancing. Overall, theaters are returning in a slow manner to ensure the safety of their guests.
Procedures are being enforced so that cleanliness and social distancing are still being maintained. Theaters are enforcing mandatory mask wearing, cleaning in between showings and disinfecting concession areas surfaces and restrooms to keep everyone safe.
When it comes to the capacity within theaters, it depends on which tier the county is in. The four tiers are yellow, orange, red and purple, with yellow meaning minimal infection rates and purple meaning severe. Los Angeles County has reopened with 50% capacity meaning that they have entered the orange tier.
But many are still asking, "Is it safe?" Even with the spread of COVID-19 decreasing, people receiving the vaccine and with the precautions theaters are taking to make their guests safe there is still much uncertainty surrounding whether or not going back to the movies is dangerous. For some the risk is not worth it but others are first in-line at the box office. Some can't wait to jump at the opportunity to get their movie going experience back.
https://twitter.com/goldrushhayior/status/1377612901268209674?s=10
Twitter user @goldrushhaylor shared her excitement about the Regal movie theater in her town theater will be reopening.
But there are others who don't see returning to the movie theater as a likely thing for them. Twitter user @shreksinthecity mentioned how she won't be stepping foot inside another theater again.
so exciting to see la reopening movie theaters that i will never be stepping foot into again!

— doctor worm (@shreksinthecity) April 2, 2021
As this fun activity is coming back in a whole new way and taking the necessary precautions that are needed for everyone to be able to enjoy the movies, it seems as though the future for movies is bright. COVID-19 numbers are changing and only time will tell for what is next; not only the future of movie theaters, but other things that we all once did in our daily lives.
Leave a Comment
About the Contributor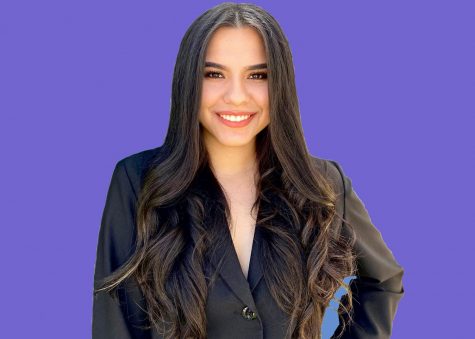 Delilah Perez, Arts & Entertainment Editor
Delilah Perez is the Arts and Entertainment editor at SAC.Media. She is also a part of the editing team of the Latinx platform Somos and is part of the public relations and social media team for the Mt. SAC journalism program and its student publications. Delilah has a passion for writing, and in her free time, she enjoys watching movies, going to concerts, and spending time with her family.