Anti-Asian Hate Bill Passed
The Senate voted 94-1 to pass the Anti-Asian Hate Crimes Bill
Thursday, April 22, the senate passed a bill that will help train law enforcement to better identify anti-Asian racism and create a new position at the Justice Department to expedite reviews of potential COVID-19-related hate crimes. In the wake of a major spike in anti-Asian hate crimes over the last year, this bill comes with much support from the Asian community.
Asian-Americans have been protesting in Los Angeles County against anti-Asian hate crimes that have been taking place during the COVID-19 pandemic.
The Atlanta shooting, where six out of the eight people murdered were Asian women, has recently caught the attention of social media and caused uproar. Robert Aaron Long, 21, has been charged with murder and has confessed to the shootings, but has denied that it was racially motivated. The suspect claimed that he had a "sexual addiction" and went to these massage parlors to eliminate any temptation.
According to a report released by Stop AAPI Hate, between March 19, 2020 and Feb. 28, 2021, there were a total of 3,795 hate incidents reported to them.
"The number of hate incidents reported to our center represent only a fraction of the number of hate incidents that actually occur," the report states. "But it does show how vulnerable Asian Americans are to discrimination, and the types of discrimination they face."
The report also breaks it down by the types of discrimination Asians have faced.
About 68 % face verbal harassment, while about 11 % have been victims of physical assault.
Throughout the COVID-19 pandemic, many Asian-Americans have been victims of hate crimes, racism and used as a scapegoat to shift the blame of the COVID-19 pandemic.
Last year, former President Donald Trump had consistently shifted the blame on China for the virus, calling it the "Chinese virus" or "Kung Flu" when talking about it. Because of this, many attacks focused on blaming Asians for bringing the virus to the U.S. and for creating the pandemic.
So many hate crimes and incidents have been happening locally in Los Angeles County and Orange County that many Asian Americans fear for their lives, especially the lives of their older relatives.
To protest the increase in Asian-hate, many rallied in Garden Grove, California to bring light to these incidents.
Janissa Wong, 21, from Orange County, who attended this rally, said that recently she doesn't even feel safe enough to go outside.
"Being an Asian-American here, I've experienced hate and racism that makes me feel like I don't belong here," she said. "Especially recently, it feels like [Asian-hate] has escalated so much, to the point where I don't want my parents going out because I'm scared they're going to be attacked."
Wong feels as though the U.S. isn't doing enough to negate the situation, and is even fanning the flames.
"Most of all, I'm just angry." She said. "I'm angry that this country has done nothing but shift the blame onto us."
With this hurt in the Asian community being so widespread, the Anti-Asian Hate Crimes Bill was able to gain positive momentum to move forward.
One of the bill's sponsors, Hawaii Democratic Sen. Mazie Hirono, said that the bill's passage, "sends a clear and unmistakable message of solidarity" to the Asian American and Pacific Islander community."
The anti-Asian hate crimes bill now goes to the House before being signed into law by President Joe Biden.
Leave a Comment
About the Contributor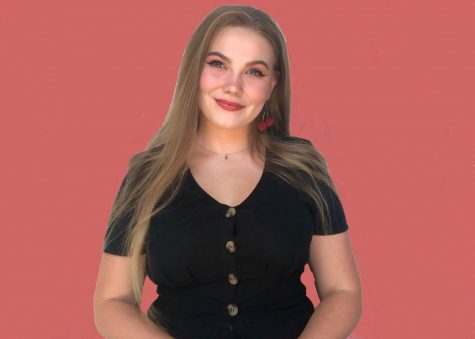 Jaylen Minnich Hall, News Editor
Jaylen Minnich Hall is the news editor for SAC.Media. She is student at Mt. SAC majoring in journalism and hoping to have a career in A&E news.