8 Latinx TV Shows and Movies Streaming on Netflix
Latinx TV shows and movies you can watch right now on Netflix
In a world where we are constantly having media constantly thrown at us, the issue isn't not having enough options, but having too many. Picking between a rom-com or a sitcom can set the whole mood of the night. Whether you just want a show for your hour break, or you have several days to spare, here are eight great Latinx TV shows and movies streaming on Netflix right now:
One Day at a Time
"One Day at a Time" is a reboot of the 1970s TV sitcom that follows a Cuban-American family and their journey through life. One of the lead characters, Penelope Alvarez, is a veteran who just came back from war and is now raising her two children with the help of her mother. The series is lighthearted, but occasionally tackles serious issues such as mental illness and sexuality. Three seasons are currently on Netflix, but the fourth was cancelled due to COVID-19 and will not be coming back.
On My Block
"On My Block" details the lives of four young best friends as they enter high school in a rough part of Los Angeles. This sitcom focuses on issues such as family ties, relationships and other hardships of growing up. The show is still running and has three seasons streaming on Netflix. Season four has yet to release, but will most likely come out later this year.
Jane the Virgin
"Jane the Virgin" is a comedy/drama filmed in the style of a novela. It follows the story of Jane Villanueva, a young woman in her 20s who vows to keep her virginity until marriage and then finds out she was accidentally artificially inseminated. After finding out she is pregnant, Jane is suddenly thrown into balancing a relationship between her current boyfriend and the father of her baby. At its core, the series is about how important family is, even if it's dysfunctional.
La Reina Del Sur
"La Reina Del Sur" is a Telemundo novela about Teresa Mendoza coming out of hiding and going back to Mexico to fight the Cartel after her daughter was kidnapped. The show is completely in Spanish, but English subtitles are available. There are two seasons on Netflix, each with about 60 episodes. Telemundo renewed the series for another season.
How to be a Latin Lover
"How to be a Latin Lover" stars Mexican comedian Eugenio Derbez, and Academy Award nominee, Salma Hayek. Maximo (Derbez) makes his life seducing rich old women, but after his rich wife of 25 years divorces him for a younger man, he is forced to move in with his sister, who has a very different lifestyle than what he is used to. The movie is both in English and Spanish, but in the English version some of the spanish language jokes are lost.
Gentefied
After finding out that their grandpa's Boyle Heights taco shop is in trouble due to gentrification, three cousins band together to try and save it. This comedy/drama tackles the real issue of gentrification, while also focusing on Hispanic culture and values. "Gentefied" currently only has one season, but Netflix has renewed it for a second season which is expected to premier in late 2021.
Mucho Mucho Amor
"Mucho Mucho Amor" is a documentary that outlines the influence of Puerto Rican astrologer and psychic, Walter Mercado. The documentary website perfectly describes Mercado as, "equal parts Oprah, Liberace and Mr. Rogers. Walter was a celebrated daily part of Latin culture who, at his peak, reached over 120 million viewers." The film takes place over the last two years of Mercado's life and has stars like Hamilton's Lin Manual Miranda and Raúl De Molina from the talk show 'El Gordo y la Flaca'.
Roma
In 2019 Netflix's original movie "Roma" took home three Academy Awards for
best foreign language film, best director, and best cinematography. The movie follows the story of a domestic worker who must assist in raising the children of the family she cleans for after their father leaves to have an affair. The movie is set in the 1970s in Mexico, a time of political turmoil and unrest. Director and writer Alfonso Cauron loosely based the movie on his experiences growing up in Mexico City at that time in history. There is also a behind the scenes documentary on the making of the movie on Netflix as well.
Leave a Comment
About the Contributor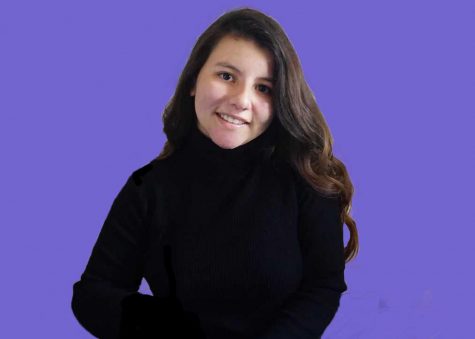 Vanessa Feliciano, Somos Editor
Vanessa Feliciano is the Editor of Somos, SAC.Media's Latinx platform. She can usually be found at the nearest country concert or baseball game. Vanessa hopes to one day be a sports broadcaster.