Fans Bolt Up For SoFi Stadium
Los Angeles Chargers welcome fans into their new home
On Saturday, April 24, the Los Angeles Chargers opened the doors to SoFi Stadium in Inglewood and welcomed their fans to Southern California's football palace for the first time since construction on the new facility was completed last September.
Like other sports leagues around the world, the NFL prohibited fans from attending regular season games all of last year due to the pandemic, which meant that fans would have to wait until this year to be able to fully experience what this 70,240-seat, $5 billion venue had to offer.
Though the 2021 season is set to get underway just before fall, this open-house season ticket holder event served as a soft opening to let fans get their first glimpse of the field and the massive double-sided ovular video board hanging above it from their seats.
Devin Torres from Temecula has been a season ticket holder since the 1980s at the Chargers' old San Diego home, historically known as Jack Murphy Stadium, and followed the team through their move to Los Angeles in 2017.
"This team has been a part of my family since my dad first took me to a game and I'm excited to be able to share that with my kids here and have them be part of the next generation of Chargers fans," Torres said. "It's crazy to see how long it took to finally have a new home but our future is exciting."
San Diego-native Samantha Gonzalez shared those sentiments despite initially having mixed feelings about the team's move from San Diego.
"I grew up with the Chargers and you know the old stadium was a 15-minute drive from where I live, so yeah I was honestly sad that they moved but then I realized it's not like they even moved time zones," Gonzalez said. "I know how bad we had it with cracked concrete and broken seats trying for many years to build something new in San Diego so to see this new stadium after all my years of being a fan, I'd say it's worth the 2-hour drive."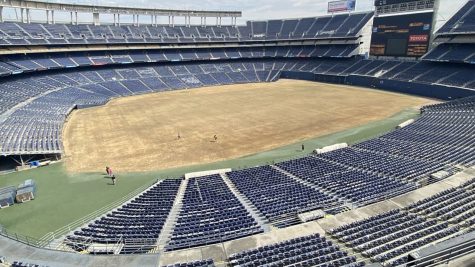 The Chargers began playing at San Diego's Jack Murphy Stadium when it opened its doors in 1967. It was built during the height of an architectural design era for stadiums that favored multipurpose venues that could house football and baseball games in one place.
However, the obvious differences in field shapes for both sports meant that these stadiums had to leave enough ground space to fit either field, which usually resulted in poor sightlines and left most fans seated really far from the action. That design era quickly came to a close as teams in the NFL and MLB shifted their focus to building their own stadiums and ballparks to improve the fan experience.
Over the course of 15 years since the turn of the millennium, the Chargers attempted to build a new facility in San Diego but were met with constant roadblocks from city officials and business leaders, which prompted team-owner Dean Spanos to start looking north once Rams' owner Stan Kroenke began exploring the possibility of relocating his team from St. Louis to Los Angeles.
In 2016, the Chargers and the Oakland Raiders remained the last two NFL teams to still play in multi-purpose venues designed and built in the 1960s. That year, the NFL approved the Rams' relocation efforts and Stan Kroenke's proposal to build what would become SoFi Stadium in Inglewood.
The Chargers were given the option to relocate along with the Rams, but opted to wait a year and focus on a ballot measure that would enable them to remain in San Diego with a new stadium downtown. However, 57% of San Diegans voted against it and concluded the Chargers' 15-year stadium hunt, leaving the Chargers to join the Rams and return to their birthplace in Los Angeles for the first time since 1960.
Though SoFi Stadium began as a Stan Kroenke-led venture, the stadium is owned and operated by StadCo LA, a Kroenke subsidiary also owned in part by the Chargers.
Much like how MetLife Stadium in East Rutherford, New Jersey features a unique atmosphere specific to each of its home teams, the Giants and Jets, SoFi Stadium will transform its colors and signage to create an immersive experience that will be unique to the Chargers when they play home games and be different from the Rams.
Allen Williams from Torrance, California is a newer fan and first-time season ticket holder who jumped on the chance to get a feel for that immersive experience, wanting to be part of something that could potentially change the landscape of football in Southern California.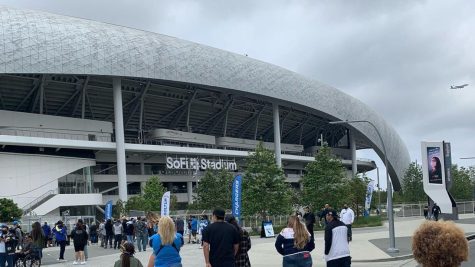 "We didn't have any NFL teams for a long time and then the Rams came back but they felt really old timey and not like the kind of thing I was hoping for but now you have a team like the Chargers with their cool vibe, cool colors and a young QB like Justin Herbert leading the charge and it's something that I'm really falling in love with," Williams said. "I'm really excited to be part of something new and I know this is going to change LA forever."
While time will tell just how much the football landscape in Los Angeles changes, fans won't have to wait much longer to watch a game in person at SoFi Stadium. The schedule for the 2021 NFL season, which will culminate in Super Bowl LVI at SoFi Stadium in 2022, is set to be released on May 12.
Beyond this forthcoming season and the Super Bowl, the stadium will host other national and international events like WrestleMania 39 and the College Football National Championship in 2023, along with the opening and closing ceremonies of the 2028 Olympic Games.
As more stadiums are opening up capacity in other leagues, signaling that the worst of the pandemic is nearing its end, Gonzalez is hopeful all Chargers fans will be able to reunite in their new home.
"This is something we've all been waiting for and when it comes down to game time, I just can't wait to be with my bolt family like today and feel a win at home here because there's nothing like being together with the fans and the team you love," Gonzalez said.
Leave a Comment
About the Contributor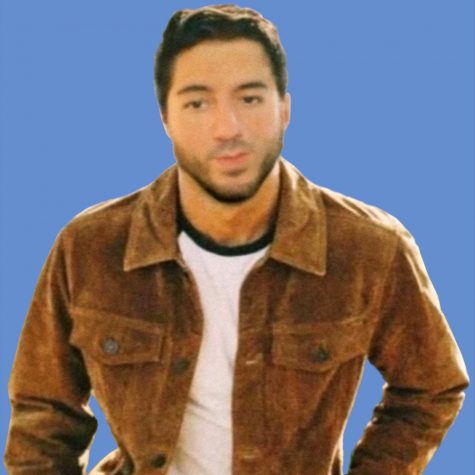 John Athan, Sports Editor
John Athan is the Sports Editor for SAC Media and SAC Sidelines. He is a journalist, multimedia producer, writer and voice talent from Greater Los Angeles. His passion for storytelling is only matched by his love for tacos. He is also a free press and community advocate with a background in social and behavioral sciences.