ImagineFest 2021
A chance for students to have their creative work seen by successful film industry professionals
Opportunity is presented as Mt. SAC's Media Arts Festival 2021 ImagineFest, begins May 21. As this three day event is approaching, high school and college students alike will have the chance to partake in the festivities, all while showcasing their creative abilities. For individuals who are spewing with vision and originality, this event will provide a space to display just that.
The event will allow students to delve into the arts of film, photography and illustration through panel discussions which will be led by leading professionals in the industry today. Professionals include writer and producer Erika Harrison who has worked on the TV show "How to Get Away With Murder" and the film "Nancy Drew," screen writer Zack Stentz who worked on the movie "Thor" and the TV show "The Flash", and film producer Sheila Hanahan-Taylor, who worked on the "Final Destination" film franchise, are only a few of the professionals who are taking part in ImagineFest.
Students will be able to have their work seen by top industry professionals and interact with them as well. To enter any of ImagineFest's competitions, more information on how to do so can be found on the Mt. SAC website. There are no entry fees and the last day to enter any of the competitions is May 7; all submissions need to be in by then. The industry professionals who will be judging the different competitions are Stentz, Hanahan-Taylor and Steve Foster, a film producer and former executive at HBO Films and Scott Free Productions.
With the climate of the current COVID-19 pandemic, ImagineFest will not host live events on campus to follow safety protocols. The festival's entirety will be held online. Nothing but experience can be gained during ImagineFest, and anyone and everyone is encouraged to take part.
Leave a Comment
About the Contributor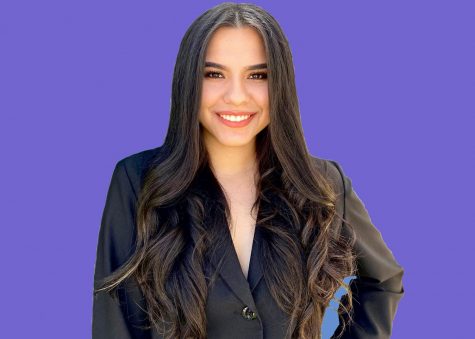 Delilah Perez, Arts & Entertainment Editor
Delilah Perez is the Arts and Entertainment editor at SAC.Media. She is also a part of the editing team of the Latinx platform Somos and is part of the public relations and social media team for the Mt. SAC journalism program and its student publications. Delilah has a passion for writing, and in her free time, she enjoys watching movies, going to concerts, and spending time with her family.