Woman Stabbed to Death in Upland
Two possible suspects in custody for death of woman in Upland.
This morning an adult woman was found stabbed to death outside her vehicle in Upland on the 1200 block of Adriana Way; crossroads of 18th Street and Mountain Ave.
The Upland Police Department announced that officers were called for suspicious activity at 7:02 a.m. when they found the woman lying on the ground and bleeding from stab wounds.
The victim was pronounced dead at the scene.
Two persons of interest, a male and a female, have been detained for investigation. Authorities said the male was spotted leaving the scene.
Police said neither they nor the victim are residents of the neighborhood where the body was found.
Neither the victim or the persons of interest have been identified.
No further details have been released to the public.
This is an ongoing story.
___________
Upland PD released the names of the victim and suspect through a press release on May 6, at 8:34 p.m.
The victim has been identified as Monique Briseno, 20, from Montclair, California.
The male suspect as Angel Ancira, 24, from Colton, California.
Ancira is on probation for grand theft auto.
Authorities have said that they were called to the scene by numerous residents about a suspicious male who was seen in a backyard and knocking on several doors. Officers found and detained Ancira who has been booked at West Valley Detention Center on a murder charge.
Residents also called about the second female suspect who was walking around the area, saying she was suspicious. Officers located and detained her as well. Her involvement is still under investigation.
As of now, authorities believe the stabbing happened within the vehicle the victim was seen outside of.
According to their report, "… The assault occurred in the vehicle the involved parties were traveling in. During the incident, the vehicle struck a crib causing the damage to the vehicle and rendering it inoperable. The suspect drive to a residential neighborhood and fled."
"The involved parties knew each other prior to the incident, and this is not a random act of violence," they said.
This is an ongoing investigation.
View Comments (1)
About the Contributor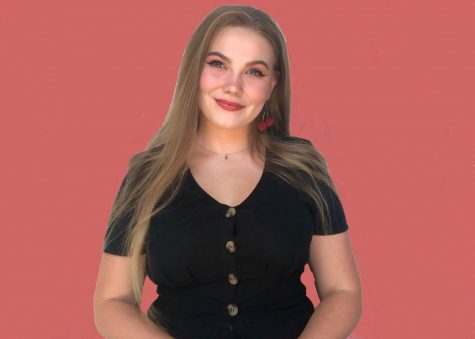 Jaylen Minnich-Hall, News Editor
Jaylen Minnich Hall is the news editor for SAC.Media. She is student at Mt. SAC majoring in journalism and hoping to have a career in A&E news.