Newsom Proposes Another $600 Stimulus Check
Gov. Gavin Newsom unveiled a new economic recovery plan for California.
On Monday, Gov. Newsom announced that California has projected a $75.7 billion budget surplus that he proposed to be used to pay Californians another $600 stimulus check alongside other financial assistance.
CA moms deserve more support. Whether it's as caregivers or breadwinners.

We're expanding childcare supports across the state and adding 100,000 child care slots — the largest expansion of its kind — and investing millions more for child care providers. pic.twitter.com/SHH5kl31v0

— Gavin Newsom (@GavinNewsom) May 9, 2021
The California Comeback Plan would expand the Golden State Stimulus program, providing billions in tax rebates to residents; if approved by the Legislature, It would also be the largest state rebate in U.S. history.
"California is not just back," the governor said as he introduced his plan, "California is roaring back."
Newsom proposed to use $8 billion of the surplus to deliver cash payments to two-thirds of all California residents. The state would send $600 direct payments to those who make up to $75,000 annually, which is about 11 million Californians. An additional $500 payment would be sent to families with dependants, including undocumented residents. This is regardless of immigration status and includes those who did not get a $600 state stimulus check under the earlier program.
"Direct stimulus checks going into people's pockets and direct relief —that's meaningful," Newsom said during a visit to Oakland, California.
Another $5 billion would be used to double rental assistance to get 100% of back rent paid for those who have fallen behind—along with a maximum of $2 billion in direct payments to help pay down utility bills. The proposals were supported by legislative leaders on Monday.
"We can keep people housed, we can keep people warm and safe and make sure that they are getting the kind of resources that they deserve during this very challenging period of time," Newsom said.
Within the next couple days, Newsom is set to unveil other big announcements regarding his annual budget revision. Some of these include asking the Legislature to approve $12 billion in new spending on homelessness over the next two years, billions on drought and wildfire and expanding child care subsidies, which he announced on Mother's Day.
On Friday, Newsom will present his economic plan to lawmakers to begin negotiations as the June 15 deadline to pass the budget nears.
Leave a Comment
About the Contributor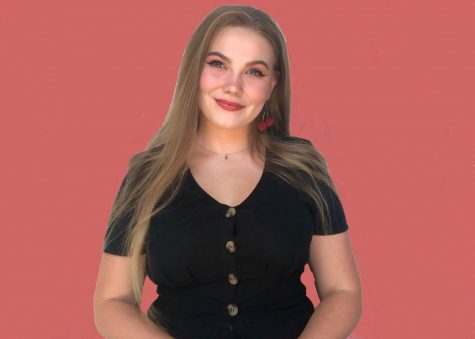 Jaylen Minnich-Hall, News Editor
Jaylen Minnich Hall is the news editor for SAC.Media. She is student at Mt. SAC majoring in journalism and hoping to have a career in A&E news.