OPINION: Cultural Appropriation At Its Finest
Tone-deaf and ignorant are only a couple of words that describe Kendall Jenner's tequila brand advertisement
Cultural appropriation is one of the Kardashian-Jenner clan's antics to gain publicity. Supermodel Kendall Jenner's advertisement for her tequila brand, is merely one example of many that the family has succumbed to. Jenner has been working on the creation of her tequila brand for some time and when the news first came out, people were taken aback, but not as taken aback as they were to the recent release of the advertisement of the tequila itself.
The advertisement is an honest slap to the face to the Mexican culture. In the video, Jenner is seen riding a horse on an agave farm in Jalisco, Mexico. On the horse, Jenner is seen wearing jeans, a cowboy hat, a loose cotton shirt over a tank top and her hair is braided in two braids. Not only does what she is wearing feed into the stereotype of what is thought of Mexicans to wear and do on a farm, but it is just disrespectful. Also, it seems like she is trying to appear Mexican with her hairstyle in two braids. Her hairstyle is merely exploiting the Mexican aesthetic in her marketing. Jenner is also seen in the video enjoying her tequila with two Mexican men who appear to work on the farm. Sad to say, but the men didn't seem like her friends—more like props in the advertisement to sell her product. Ultimately, all of these components within the advertisement shows the ignorance of what Jenner believes sells "authentic tequila."
People are rightfully bothered by the advertisement, and Twitter user @lilytrejo16 tweeted her frustration towards Jenner's tequila as she urges LatinX tequila drinkers to not buy Jenner's.
https://twitter.com/lilytrejo16/status/1395132191965777923?s=21
Another thing that I can't help but think about is why she decided to take on an endeavor such as creating tequila. She has enough money. Why is tequila the answer? Did she wake up one day and think, "Aww yes, a tequila brand is the contribution I should make to the world." Probably not. By how the advertisement went, her thought process probably went more like, "Hmmm how else can I make more money?" Although the advertisement is a joke Jenner still got what she wanted in the end: publicity.
The irony hit hard when Twitter user, @gordacorajuda, shared to Twitter how the advertisement not only appropriates Mexican culture for profit but also discussed how in a recent interview Jenner's parent Caitlyn Jenner expressed herself being in favor of building 'the wall.'
Kendall Jenner, appropriates Mexican culture for profit, buys a tequila brand, tries to "look" Mexican in her ads. Meanwhile Kendall's Parent: pic.twitter.com/zxywXPnF7y

— Gorda🌙⁷ (@gordacorajuda) May 20, 2021
You think that Kendall Jenner would have learned from her past, as this is not the first time she has faced backlash. In 2017, she had somewhat of a similar experience with a Pepsi advertisement that she was a part of. Regardless, the Kardashian-Jenner clan has no moral compass of right or wrong. They are aware of how they utilize cultural appropriation to their advantage to stay relevant. One way or another, whether the Kardashian-Jenner clan is trying on one culture to the next—despite the backlash being good or bad—they know how to get people talking about them.
Leave a Comment
About the Contributor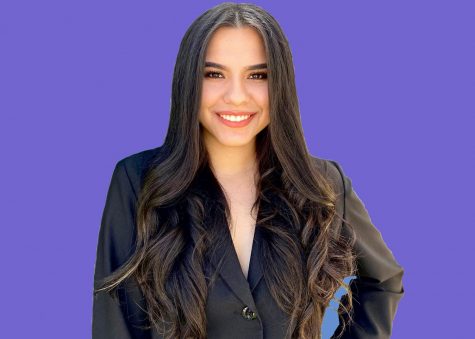 Delilah Perez, Arts & Entertainment Editor
Delilah Perez is the Arts and Entertainment editor at SAC.Media. She is also a part of the editing team of the Latinx platform Somos and is part of the public relations and social media team for the Mt. SAC journalism program and its student publications. Delilah has a passion for writing, and in her free time, she enjoys watching movies, going to concerts, and spending time with her family.