Three Local Marines Killed in Afghanistan
Three US Marines from Riverside, Indio and Norco were killed after a suicide bomber made his way through a crowd of people outside Kabul
As the Aug. 31 deadline approached to withdraw all American troops and citizens out of Afghanistan, 13 U.S. service members were killed in the Aug. 26 blast with three U.S. Marines from Southern California as a suicide bomber made their way to the Abbey Gate entrance at the Hamid Karzai International Ariport where U.S. troops were helping to evacuate refugees.
The three U.S. Marines were identified as Lance Cpl. Kareem Nikoui, 20, of Norco, California, Lance Cpl. Dylan Merola, 20, from Rancho Cucamonga, California and Cpl. Hunter Lopez, 22, of Indio, California. Their deaths marked the end of the United States military presence in Afghanistan which lasted for almost 20 years and cost a hefty $2.3 trillion.
A memorial was held on Sept. 4 for Lance Cpl. Kareem Nikoui, 20, from Norco and the other 12 service members who were killed.
Nikoui, who was one of 10 Marines stationed in Camp Pendleton in San Diego and was serving in the 2nd Battalion, 1st Marine Regiment. Nikoui leaves behind his siblings and his mother and father. Friends describe him as a brave Marine who loved serving his country. "He's a brave Marine. Loved putting on that uniform." friend Ashley Lopez revealed to Fox5.
According to Nikoui's father, Steve Nikoui, his son has always wanted to be a Marine. Nikoui attended Norco High School and was also in the school's JROTC program. After graduating from Norco High School in 2019 he then enlisted in the Marines.
A friend of Nikoui revealed to Fox5 that Nikoui had been helping to evacuate children when the blast went off. The City of Norco announced in a facebook statement that Nikoui's name will be enshrined on the "Lest We Forget" wall at the George A. Ingalls Veterans Memorial Plaza in the City of Norco.
In Rancho Cucamonga, the community came together on Sept. 2 for a vigil to honor Lance Cpl. Dylan Merola. Among those who attended the vigil was one of Merola's Los Osos High School teachers, Randy Shorts who spoke at the memorial remembered Merola as a person who wanted to make a difference and described Merola as a shy and always smiling student.
Merola had been stationed in Camp Pendleton and was assigned to the 2nd Battalion, 1st Marine Regiment, 1st Marine Division, I Marine Expeditionary Force. His death was announced before the start of a football game with family and friends praising his generosity and bravery.
Merola, 20, had only been in Afghanistan for two weeks before the bombing and in a last message to his mother, Merola had told her he wouldn't be able to speak to her due to a change in location at another His mother remembers him as kind, loving, and one of the best kids ever while another loved one revealed Merola was supposed to come home in a couple of weeks. He is survived by his mother and brother.
Elected officials from across the region attended the vigil including Pomona City Councilman Robert Torres who brought his son Julien, 6, to "show him why it's important to honor these service members and the commitment they made to this country."
Merola attended Los Osos High School and graduated in 2019 and planned to study engineering after his military service was complete. During Thursday's service, his mother revealed that her son had always wanted to be a Marine as he would always watch the military channel and dress in military attire. She recalled the moment he told her that a recruiter was visiting their home, the shock that followed the realization that her son was 18 years old and ready to fulfill his dream of becoming a Marine.
Through tears, Cherly Rex shared what she wanted to tell her son at the vigil, "I love you, son, and I can't imagine this life without you in it. You have touched the lives of so many people doing exactly what I know you wanted to do, make a difference in this world."
Hundreds showed up in support of the family to honor the fallen hero, and a GoFundMe page to help the family pay for funeral expenses has raised more than $71,000. Merola will be honored with an Armed Forces Banner in his name embellished with the gold star, which is reserved only for those who have made the ultimate sacrifice for our nation, according to a statement published on the City of Rancho Cucamonga's website.
Cpl. Hunter Lopez, 22, was born into a traditional military and community service family. Many members of his family had served in the military and in foreign wars. Lopez enjoyed helping others in his community, helping bring in groceries for neighbors or helping teachers with projects. Lopez was moved to Camp Pendleton after three years of service and served in the 2nd Battalion, 1st Marines and took part in the evacuation effort in Afghanistan.
According to Herman Lopez, the fallen Marine's father, his son took pride in helping to evacuate and reunite families separated in the chaos. He viewed his work in Afghanistan as an opportunity to help others. "He had a lot of pride in the fact that he was there helping people, especially children." Lopez told Fox News.
His parents work for the Riverside County Sheriff's Department – his father as a captain and his mother as a deputy. Following along his family's footsteps and sharing the similar goals as Lance Cpl. Nikoui and Lance Cpl. Merola, he also longed to be a Marine. Lopez's principles to help others poured into his time as a Marine, with his mother Alicia Lopez sharing that he would not be able to live with himself if he walked away without helping many evacuate from Afghanistan.
His parents revealed that Lopez wanted to follow in their footsteps prompting them to urge him away from a career in law enforcement citing safety concerns but Lopez remained committed. His father further revealed that the Marine Corps helped his son become more social and inspired a greater confidence in him, turning him into a reserved young man into someone who loved organizing get-togethers with friends.
Graduating from La Quinta High School in 2017, he enlisted in the Marines three months after his graduation. Lopez was part of the Marine Corps Fleet Antiterrorism Security Team, an elite team ready to respond to any threats to the Navy and Marine Corps including any U.S. government interests. The Marine Corps Fleet Antiterrorism Security Team is a team with the purpose of providing support in combat, weapons, and providing a rapid response to limited duration missions.
During an Aug. 30 City Council meeting, Indio Mayor Elaine Holmes spoke briefly about Lopez describing him as "selfless in his desire to serve his country and in doing so paid the ultimate sacrifice." Holmes finished her speech by thanking Lopez and all whose lives were lost and those who continue to serve.
According to the Riverside Sheriff's Association, Lopez planned to join their department after completing his military service in Afghanistan. Lopez took part in the explorer scout program for the Palm Desert Station at the age of 14 and had plans to work at the department as a sheriff's deputy after completing his deployment.
A wreath laying ceremony was held on Saturday Sept. 4 at the Indio City Hall by the Daughters and Sons of the American Revolution to honor Lopez. Anyone who wishes to pay their respects and leave an item of remembrance for the family can visit the Indio City Hall.
Lopez is survived by his mother, father and two siblings Owen and Trinity. While there is no word on funeral arrangements the family has expressed gratitude towards the love and support they have received from the public.
In a public statement, Hunter and Alicia shared their gratitude for the donations made in their son's honor. The statement also continues by sharing Lopez's love and pride in wearing his United States Marine uniform and expressing their sadness over the sudden passing of their son and their gratitude for the continued public support.
The Lopez family also requests that any donations be made to the Riverside County Deputy Sheriff Relief Foundation in their name.
Leave a Comment
About the Contributor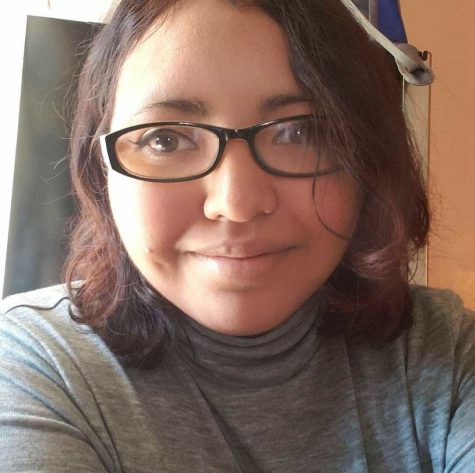 Gabby Flores, Staff Reporter
Gabby Flores is a staff reporter for SAC.Media. She is a journalism major who loves to write and listen to music.