Classified Requests Equity After Rejections
CSEA 262 was told "the district has no interest" to their demands during negotiations
Following a lengthy continual protest from faculty, classified unit members joined together on Sept. 8 to say that they, like counselors before them, are a part of the Mt. SAC family and deserve equal treatment as well.
CSEA 262's battle comes after the Faculty Association and Academic Senate alongside many professors fought for the district to require masking, vaccinations, and testing for students coming to campus.
Although their unit members have various different views on masks and that resolution's requirements, their vaccination rate has jumped up 3 percent to 83 percent since it was last reported.
Despite that gain, CSEA 262 was not able to receive similar gains in negotiations with the district.
One particular sticking point for classified unit members involved the district's unwillingness to transition certain classified positions online.
Classified Information Technology Business Analyst Patricia Duffy said there is not one task she completes that could not be done at home."I didn't come prepared with a statement. I came with a feeling in my heart," Duffy added. "I'll speak just for myself, but I can tell you there wasn't one feature/function of my job that I could not do working from home. My entire job, my entire office, is on that computer."
Classified Financial Aid Specialist Sandra Bollier opened her comments by saying she is not a second class citizen, echoing comments made by the counselors at the prior regular meeting. She said that their union's voice was ignored and their concerns for safety ignored, again mirroring how counselors were treated when they were initially not considered as faculty in a prior side letter.
Aside from that, the district's negotiation decision also hit their wallets.
Instead of receiving a 5.07 percent cost-of-living adjustment, they were provided the 2.31 percent that was negotiated previously for the faculty and management's unions. Unit members also added that they were not offered any stipends, bonuses or other one time money that other unions had received in negotiation.
"Over 7 million dollars for teaching remotely during the pandemic shut down, and administrators were allowed to cash out up to about 10 days of their vacation time, none of which were afforded to our CSEA 262 members," Bollier added. "I implore you, as the past president of both CSEA 262 and Classified Senate, that you afford Classified the same working environment and the same funding opportunities as our other Mt. SAC colleagues."
Although CSEA 262 supported faculty's pushes to receive better treatment, including a stipend for adapting to the online learning modality, they also had to ask the board for their own bargaining demands. Members said they received no stipend because the district had no interest in doing such for them.
"Faculty have been afforded the opportunity to work more, in some cases all, of their schedules remotely. CSEA 262 brought this up to the district and asked for equitable treatment of classified unit members," CSEA 262 President Robert Stubbe said to the board. "We asked temporarily to expand the option of remote work for those who are able to complete their work in such a modality. Any guesses what the response was to this request? That's right, like a broken record, the district has no interest."
When broaching the subject of hazard pay since the district seemed to acknowledge the risk people undergo by coming to campus, they received the same response.
"Like the punchline of a joke you've heard too many times, you should know what I'm going to say," Stubbe added. "The district has no interest. We generally enjoy working with the district's assigned negotiation's team, but lately it seems they're coming to negotiations with their hands tied. By whom? I don't have an answer to that, which is why I've asked our unit members to come to the board meeting tonight and show their support for their fellow classified staff."
Despite the support and applause for the 11 speakers and two unions that spoke on behalf of these employees, Scroggins did not offer any input or points of personal privilege regarding this issue as he had with the counselors.
"I hope the board listened very well tonight to all the speakers," Classified Senate President John Lewallen said. "I hope it's not ignored. I think a lot of the requests are worth looking at, such as classified CSEA 262 being back at the negotiation table, and to consider such things as hybrid work."
It is yet to be known what the result of this protest will be.
Leave a Comment
About the Contributor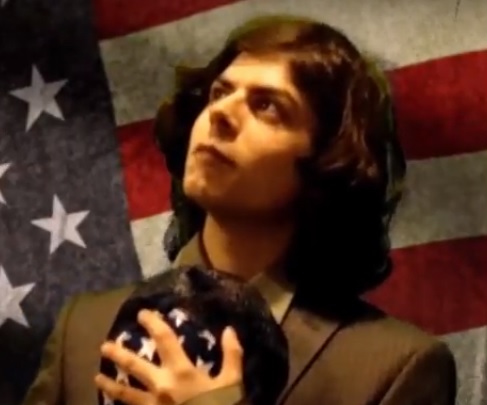 Joshua Sanchez
Joshua Sanchez is the former Editor in Chief and News Editor of SAC.Media. He was previously the managing editor of LAHS' student newspaper,
The Conqueror
. A portfolio of his reporting work can be found at
jdjoshsan.wordpress.com.