Board Prioritizes Principles Over Money, Rejects $25,000 Donation
Hacienda La Puente Unified School District rejected significant donation to send a message against local polluter
After years of receiving about a quarter of Quemetco's annual donations, the Hacienda La Puente Unified School District listened to community concerns about the plant and rejected its money on Sept. 9.
Quemetco Inc. is a lead acid battery recycling plant, located two and a half miles from HLPUSD's district office, that is regulated by the Department of Toxic Substances Control because of its environmental impact on the region for the last 60 years.
DTSC has launched many investigations and complaints against Quemetco and even ordered the plant to clean up soil contaminated with lead and expand its soil sampling efforts as recently as Dec. 17, 2018.
The plant's existence remains controversial to some in the Hacienda Heights and La Puente communities for damages it has allegedly caused.
"I'm coming to you tonight to speak in opposition to your accepting any money from a place like Quemetco," Clean Air Coalition of North Whittier and Avocado Heights Coordinator Rebecca Overmyer-Velazquez said. "A school district that's supposed to protect children and nurture children should be the last place to accept money from a facility like Quemetco that is definitely poisoning our kids on a daily basis."
She added that lead is a known carcinogen and that there is no safe level of lead. She claimed the company was trying to use the donation to look good and that it would look bad for the district to accept funds from the facility.
Similar sentiments could be heard in other local community advocates' speeches to the board.
"I am asking the board not to accept donations from Quemetco Inc. For too long this district has accepted donations from a company that may possibly be contaminating our soil, water, and air," Hacienda Heights Improvement Association Community Relations Organizer Adriana Quinones said. "Accepting money from them is like accepting money from a drug dealer that provides drugs to our children."
She also mentioned that members of her family who live near Quemetco have developed cancer, adding that her nephew died at 35 from a rare form of cancer, and that she has no other family with cancer aside from those who live near Quemetco.
Despite these complaints and concerns, the company states on its website that it provides around $100,000 each year to local community groups and organizations in various ways. It also cites a $10,000 check to the Youth Science Center and a $30,000 donation to HLPUSD in 2012 for Science Olympiad. Board member Anthony Duarte would describe these donations as something the company is required to do as a part of a court ordered mandate.
"This is one of their requirements – to give money locally – to the community. They're required to do this," Duarte said.
On Sept. 9, the school board was asked to decide whether or not to approve three donations, with Quemetco's $25,000 donation offer on the list.
Board Clerk Christine Salazar spoke against accepting the funds.
"I know they're required, but we're not required to accept it," Salazar said.
She further explained that they can find this money somewhere else.
"Thank you to the community members that came out today and spoke about their concerns and their opposition to these donations." Board Clerk Christine Salazar said. "It's funding our Science Olympiad, which is a great program, what have you, but we can find different funding for these programs. We can find this money elsewhere."
Salazar also asked for the board to consider having soil sampling tests done on school sites, and not just local residences in the area, to which Duarte mentioned how the board had requested tests from the supervisors in the past and received nothing.
"It doesn't feel right," Salazar added. "For the time being, we should find another means to fund the Science Olympiad."
Duarte advocated to accept the funds.
"We're just accepting the funds, using them for good, but again we should hold any business accountable for what they're doing in the community," Duarte added. "I can understand the objections to the money, but I don't want to hurt our students or the Science Olympiad."
Board member Stephanie Serrano mentioned three violations Quemetco had and agreed with Salazar that the board can find the money elsewhere.
"One stand is to make a statement to our communities and our families and our students – to lead by example, that not all money is good money," Serrano said. "We could access this money through grant writing."
Vice President Joseph Chang spoke in favor of accepting the funds as well and said that the district should accept the funds as it would with any other company.
"It is a donation to our students, our school district has nothing to do with them," Chang added. "We appreciate all community people, companies, and their generous donations. We like them to make these donations to help our school district out."
The deciding vote came down to President Jeffrey De La Torre, who said sending a letter of appreciation "does not fly" with him.
"I make a motion to accept the other two donors," De La Torre said before he had to change his motion to a friendly amendment because of procedural rules. "I make a friendly amendment to accept Felix Ventures Foundation and Edison International but not accept Quemetco for $25,000."
The friendly amendment allowed the motion to pass with a 5-0 vote.
Leave a Comment
About the Contributor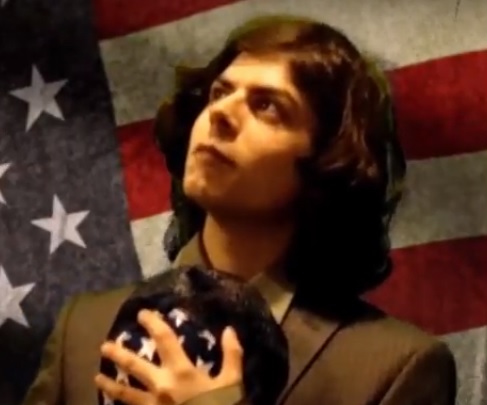 Joshua Sanchez
Joshua Sanchez is the former Editor in Chief and News Editor of SAC.Media. He was previously the managing editor of LAHS' student newspaper,
The Conqueror
. A portfolio of his reporting work can be found at
jdjoshsan.wordpress.com.