Drake's Sixth Hit Album – Certified Lover Boy
After much anticipation we get more of the same while the fans are yearning for another side of Drake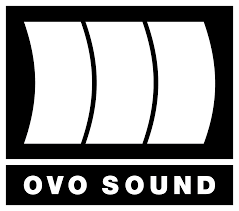 Drake has become the voice of our generation. Actor turned rapper, Aubrey Graham, has learned better than anyone how to cater to his devoted audience. It is no surprise that the release of his sixth studio album was filled with anticipation and speculation from around the world.
"Certified Lover Boy" is an ode to womanizing that has made Drake notorious.
The album feels familiar and speaks to many of the same topics that we have come to associate with Drake. He raps about his sad boy ways while on a seemingly never-ending hunt for his true love. He touches on his need for trustworthy people in his life and ultimately the problems that have come with his empire.
The artwork for the album seems to be a meager attempt at a parody surrounding the lover boy's effect on women, but it falls short of hitting the mark and instead feels like an aesthetic oversight.
Since its release on Sept. 3, "Certified Lover Boy" has topped the charts and continues to break streaming records across multiple platforms. The Canadian rapper teased its release with a unique rollout of the album's featured artists.
In a series of Instagram posts, Champagne Papi showed a slew of billboards that were posted in the hometowns of the artists that are featured on the album, including Kid Cudi and Masego. This PR stunt grabbed the attention of the world and created further hype on the album's pending release.
The album begins with "Champagne Poetry," which features a sample from The Beatles song "Michelle," a flex and testament to the power that Drake possesses. The song's beat hides the fact that there is not really a theme to the intro, but rather a mish mash of rich people's problems that have come to plague the Toronto native. His effortless flow here is what has made Drake one of the most quoted rappers of our time – "under a picture lives some of the greatest quotes from me."
As the album delves further into the self-proclaimed lover boy's complicated life, it becomes clear that he is delivering on expectations. He does not stray from the familiar sounds and topics that made him famous, and it seems like he is trying to cater to a much wider audience rather than creating an album that branches away from the Drake song factory.
He makes sure to get some simp tracks, a few afro-beat heavy songs, a couple of gritty bars that highlight his honesty, and of course an outstanding single. This formula of dependability is what skyrocketed Drake to superstardom and has kept him as a continuous topic of cultural relevance.
For many diehard Drake fans, there were hopes of seeing a different side to the rapper on this latest release. It was rather stale, since the album was more of the same. The solidity of Drake's discography is part of what has made him great, yet there is a desire for the rapper to drop an album that defies everything we thought we knew about him.
With songs like "Girls Want Girls" and "Way 2 Sexy," Drake delivers some of the more quotable bars from the album.
His line "you say you a lesbian, girl me too" is going viral and is sure to stand as one of the more notable moments on the album.
On "Way 2 Sexy," featuring his regular collaborators Future and Young Thug, Drake samples Right Said Fred's 1991 hit "I'm Too Sexy," and the song serves as a welcome lighthearted intermission from all of the talk of loyalty and trust.
Yet loyalty and trust are still two of the most common themes for Drake, and they always have been because Drake's raw honesty regarding his struggles with finding a trustworthy lover and his subsequent heartbreaks have always been a part of his music.
His search for loyalty and trust is not confined to just his romantic relationships, however. Throughout much of the album, he speaks on the way that his fame has alienated him from being able to have real friendships. On "Fair Trade" featuring Travis Scott, Drake talks about how he has "been losing friends and finding peace," shedding light on his inability to trust people he believed to be his friends.
Of course it would not be a Drake album if there were no songs dedicated to the rapper's admiration of female prowess. His well documented love for exotic dancers is once again on full display in his track "TSU."
He refers to a dancer whose hustle he respects, and his decision to ultimately help her out financially. This sentiment seems to be rather contradictory however, as the song features a sample from R. Kelly's 1998 song "Half on a Baby," who is currently on trial for several sex related crimes.
In "Pipe Down," Drake details a relationship that ended unfavorably. The song highlights his realization that no matter how much money he spends, how much time he invests, or how badly he wishes, this woman will never be who he needs. This feeling is hard for him to shake, even after the breakup. No matter how much he writes, his thoughts about her will not "pipe down."
"Certified Lover Boy" will undoubtedly continue to top music charts and rake in the streaming numbers. The album is filled with songs that have sincere repeatability, but it still has left his fans wanting more.
Leave a Comment
About the Contributor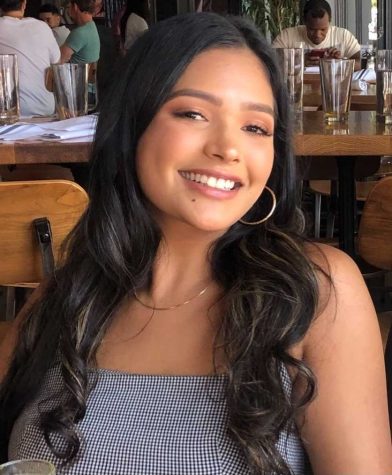 Natasha Castanedo, Senior Staff Reporter
Natasha Castanedo is the former Arts and Entertainment Editor of SAC.Media and a senior staff reporter.